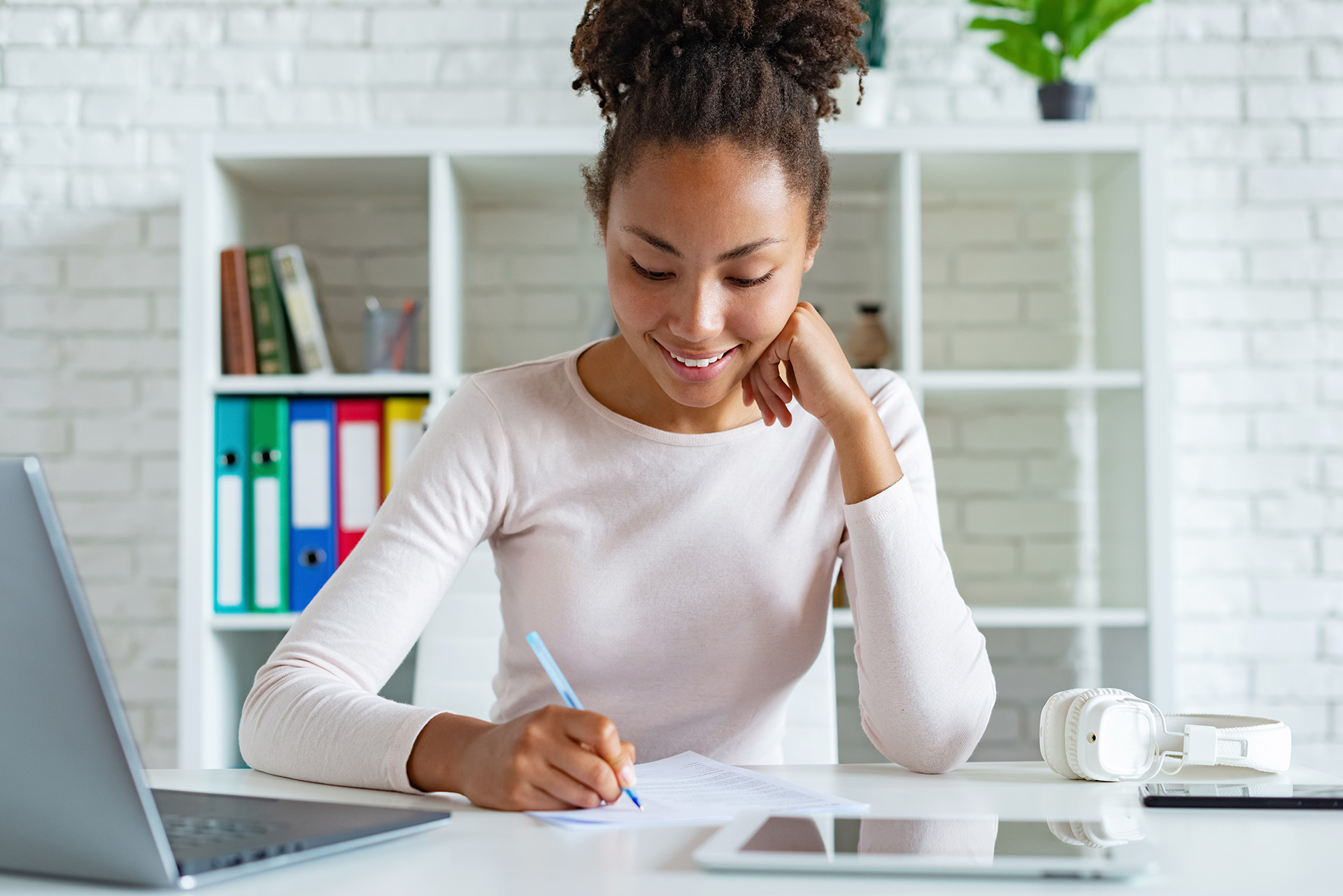 English Literature
Explore literary icons, discover unknown greats, and refine your writing skills with the English Literature degree from SMC.
If you want to turn your passion for literature into a profitable career, the English Literature degree will fine tune your English, analytic, and critical thinking skills and prepare you to apply your skills in a variety of roles.
About the Degree

Whether you aspire to be an author, work as an editor, or make the study of literature a lifelong pursuit as a professor, you can get your start at SMC.

In the English literature program, you'll interact with a variety of historical and contemporary texts, exploring themes, cultural influences, and levels of meaning. You'll be introduced to little-known authors and ethnic literature, considering how the works function within broader contexts. Your workshop-based courses will give you the space to apply your education, refine your craft, and find your voice.

As you develop your literary expertise, you'll also take the general education courses required by most degrees so that you can transfer ready to dive into the courses you care about. You'll graduate eager to explore and debate more literature at the university level and confident in your skills as a writer.

The Associate in Arts in English Literature is a two-year degree designed to transfer to four-year schools for a bachelor's degree in literature or related fields.

What You'll Learn
What Can I Do With an English Literature Degree?

The skills gained with an English literature degree can be useful for a variety of roles, but graduates are best suited for work as a writer, editor, social media strategist, journalist, ad writer, or teacher.

Careers and Salaries

| Career Option | Salary |
| --- | --- |
| Editors: | $63,350 |
| Postsecondary Teacher: | $79,640 |
| Public Relations Specialists: | $62,800 |
| Technical Writers: | $78,060 |
| Writers and Authors: | $69,510 |

2021 median pay. Source: The Bureau of Labor Statistics.
English and Communications Interest Group
Join the English and Communications Interest Group to engage with the subject outside the classroom, share your works, and connect with other students who share your interests. The group is open to any student interested in activities and discussions related to writing, literature, or film. The group hosts open mic nights, writing contests, workshops, film nights, book discussions, and more.