Health Information Technology
Health Information Technology
Have a desire to help people, but know nursing isn't for you? Consider a career as a Registered Health Information Technician (RHIT).
As a graduate of the only accredited HIT program in the region, you'll stand out as the candidate with the credentials that prove your ability to succeed on the job.
The Only Accredited HIT Program in the Area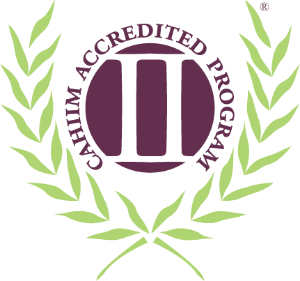 The Health Information Management accreditor of Southwestern Michigan College is the Commission on Accreditation for Health Informatics and Information Management Education (CAHIIM). The college's accreditation for associate degree in Health Information Management has been reaffirmed through 2022-2023. All inquiries about the program's accreditation status should be directed by mail to CAHIIM, 200 East Randolph Street, Suite 5100, Chicago, IL, 60601; by phone at (312) 235-3255; or by email at info@cahiim.org.
Evening Program Format
The HIT program is offered in an evening and online-hybrid format with courses that fit your life. It was designed to help those currently employed in HIT gain the skills and credentials needed to become a RHIT and advance in their careers without interfering with their current work schedule.
+ Many healthcare employers will reimburse tuition costs!