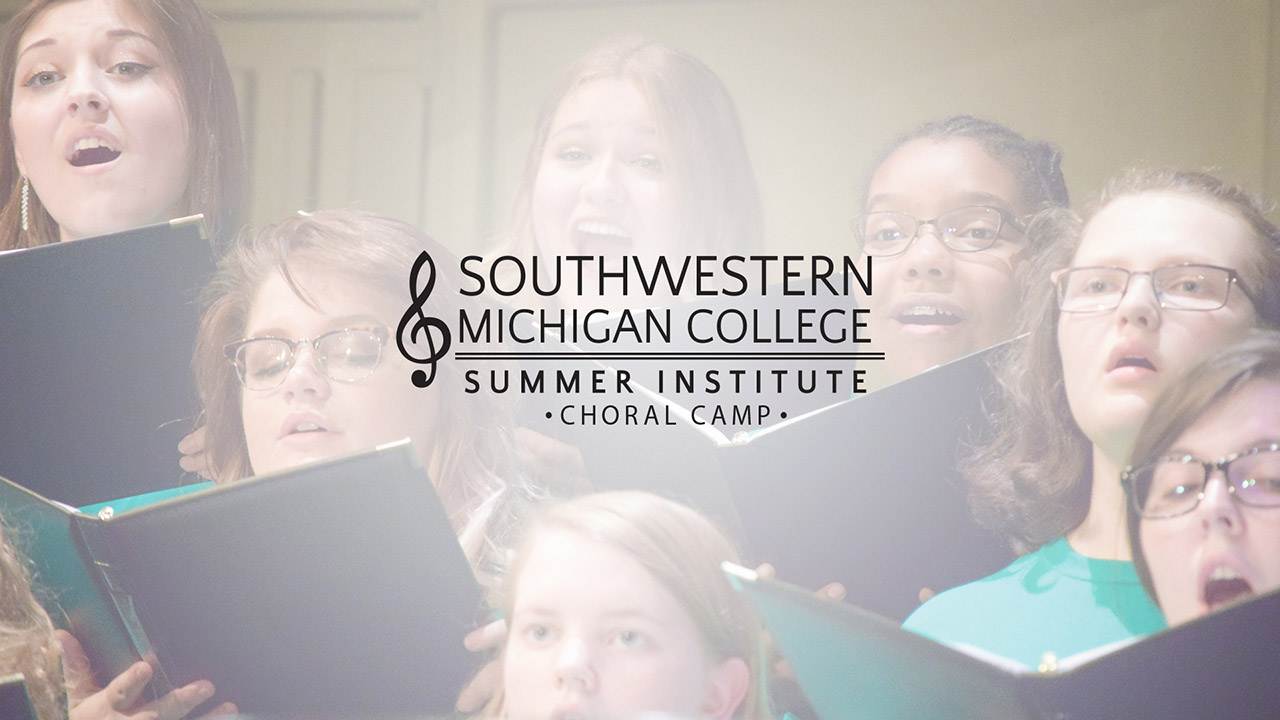 July 24-29
Take your skills to the next level with Choral Camp!
Choral Camp is an intensive, one-week residential camp for high school students designed to encourage the advanced study of choral and vocal music.
Students will refine their vocal skills and learn advanced musicianship techniques with challenging instruction from the region's top musicians.
In the evening, students will enjoy organized group activities, free time, or the use of SMC's Student Activity Center. Students will stay in our apartment-style residence halls under the supervision of our professional housing staff.
Choral Camp will culminate with a final, public concert on July 29 at 7:30 p.m.
Cost: $350
Includes instruction, social events, housing, lunch, and dinner
Sample Schedule
Time
Activity
8:15-9 a.m.
Breakfast
9-9:50 a.m.
Group Rehearsal
10-10:50 a.m.
Basic Musicianship Class
11-11:45 a.m.
Sectionals
11:50 a.m.-1 p.m.
Lunch (provided)
1-2 p.m.
Private Instruction
2:10-3 p.m.
Special Interest Section
(faculty recital, audition preparedness, vocal health, etc.)
3:10-4 p.m.
Elective Class
(chamber ensembles, music history, conducting)
4:10-5 p.m.
Group Rehearsal
5-6 p.m.
Dinner (provided)
6-7:30 p.m.
Free Time
7:30-9 p.m.
Evening Activity
(capture the flag, SAC usage, ultimate frisbee tournament, SAC theatre movies)
9-10:30 p.m.
Practice or Free Time
10:30 p.m.
Residence Hall Closes
Summer Institute
Choral Camp is part of SMC's Summer Institute, a series of camps designed to help high school students refine their skills and explore career interests.
The Performing Arts at SMC
The performing arts are an important part of campus life at SMC. All students are welcome to audition for band, choir, and theatre ensembles and performances. Students train closely with professional musicians who challenge them to stretch their abilities and perfect their skills.
The faculty strive to provide students with quality out-of-class experiences—like performing at Avery Fisher Hall, having master classes with world-renown talent like Jason Robert Brown, and traveling to professional exhibits and competitions across the region.
About SMC
Southwestern Michigan College offers the full college experience at a fraction of the cost, with degrees and certificates to get you started on nearly any career, spacious on-campus housing, a beautiful campus, vibrant student life, and more. Explore the rest of our site to learn about all we have to offer!