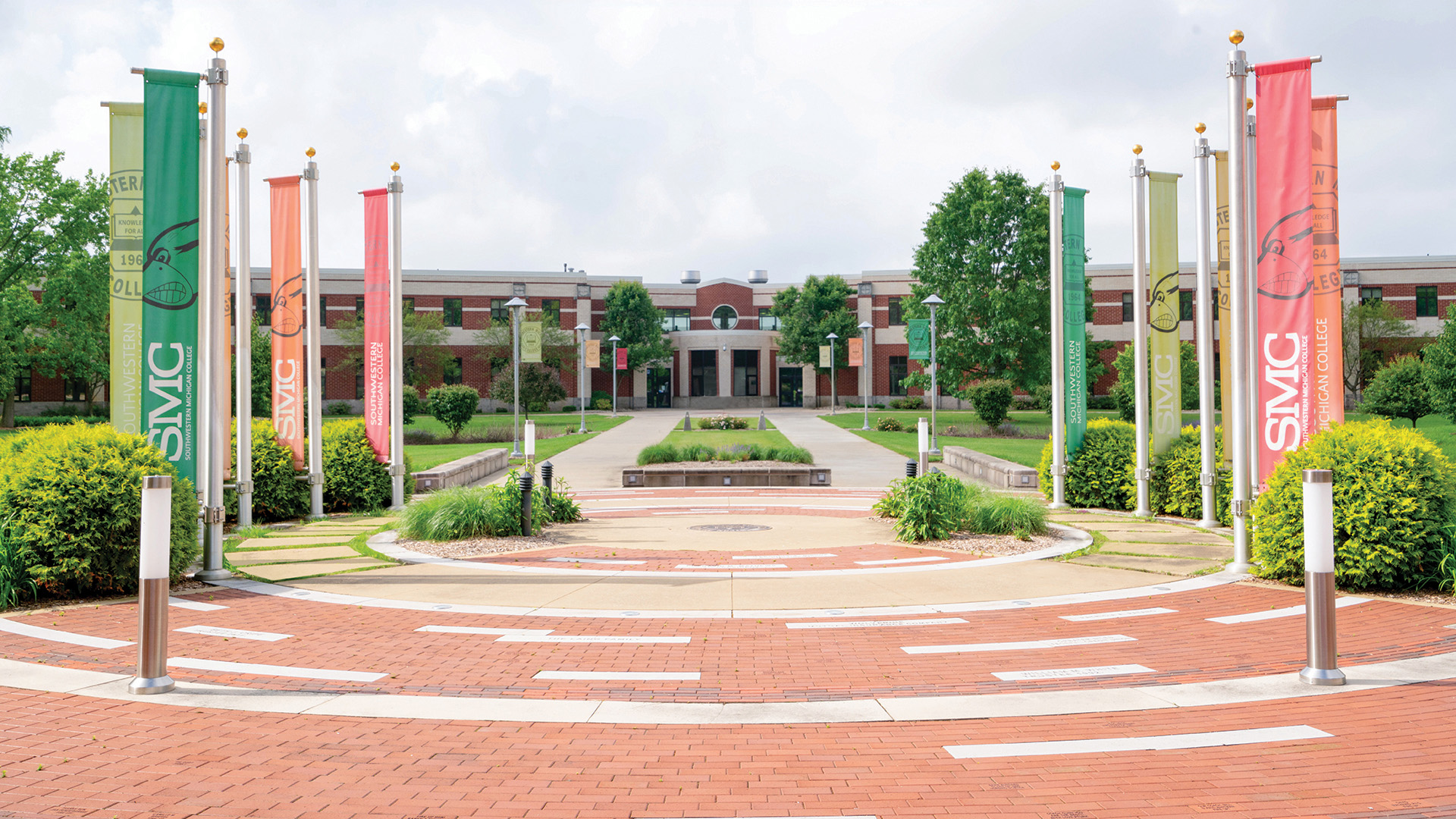 1981 Champion Roots for SMC's Cross-Country Atmosphere
Published on November 10, 2020 - 9 a.m.
Perry Reichanadter remembers coming to Southwestern Michigan College to run cross country as "somewhat of a shock" and "extremely odd" in a good way.
Cross country athletes felt marginalized at many schools, but SMC's atmosphere made runners feel like "superstars," said Reichanadter, 60, a member of the 1981 national-champion team. His Roadrunners ran away with their fifth title in nine years.
"I'll be glad if the atmosphere is the same," said Reichanadter, who as an Indianapolis-based photojournalist and videographer has covered the Super Bowl and Indianapolis 500. "For me, SMC was really special. I had a great experience."
Reichanadter, who attended South Bend Washington, lives in Greenfield, east of Indianapolis. After getting a bachelor's degree in journalism from Ball State University in Muncie, he was a newspaper photographer for the Anderson Herald Bulletin for 17 years northeast of Indianapolis.
For almost 16 years, since February 2005, he has owned Wayne Images, a photography business which handles everything from corporate events to personal portraits and weddings.
As an independent producer, writer, director and videographer, his duties include writing screenplays, creating storyboards and shot lists, casting, scouting and securing locations, fundraising and staying within production budgets, procuring and maintaining equipment, setting up lights and staging scenes, directing casts and filming, including post-production work.
Reichanadter creates videos for ministries of World Renewal International and Brandywine Community Church, which has taken him to Mexico, Brazil and Haiti five times.
Reichanadter was staff photographer for the Indianapolis Business Journal for three years, 2010-2013.
Jeri, his wife of 22 years (he has a son, Chad), is senior visual media consultant with Indiana University Health since May 2011, making videos to help teach patients, health care providers and staff members in the IU Health hospital system. She was a photographer and picture editor with the Indianapolis Star for 11 years.
No. 4-ranked SMC easily won the National Junior College Cross Country Championships in Wichita, Kan., on Nov. 14, 1981. Perry's teammates included Jim Fitzgerald, Gregg Osborn, Armando Garza, Mike Atkinson, Jeff Honert, Kurt Russell and Mick Coryell.
SMC finished with 64 points, easily outdistancing Brevard, N.C. (104) and Southern Idaho (109) in the 42-team field.
"This is one of our sweetest wins," Coach Ron Gunn declared. "We had some question marks that turned into exclamation marks."
SMC's top two runners were freshmen. Russell won the five-mile race over a hilly Echo Hills Golf Course in 24:21.
"Kurt was our biggest surprise," Gunn said. "We just wanted him to run up front and get us some low points. But he beat two favorites in the last quarter-mile." SMC's Coryell finished ninth in 24:55 with Honert 23rd (25:13), Atkinson 24th (25:14) and Osborn 25th (25:15). Reichanadter came in 33rd with Fitzgerald 60th among SMC's other finishers.
The top 25 runners from 289 competitors earned All-American status, meaning SMC's top five became All-Americans. It was the second year as All-Americans for Osborn and Atkinson.
Gunn said the title was the perfect culmination to a surprising season.
"It was super because of the young men involved," Gunn said. "I've never seen kids enjoy a victory or deserve it more. It's a coach's dream. This team is completely different from the one we started the season with. Every coach dreams of developing a team through the season and having it perform like this in the big meet. You couldn't diagram it any better."
"My philosophy is that the kids can only get up for so many meets during the season," Gunn continued, "so our meets are arranged very carefully so that they're ready for the big ones. We try to face bigger schools to challenge our runners. That way they've had that experience for a national meet."
SMC's men weren't the only Roadrunners turning in a super performance. Julie Lantis finished second in the women's national meet, getting nipped by five seconds by Micki Doane of Golden Valley, Minn. Doane was first in 17:43 and Lantis second in 17:48 on the 5,000-meter course.
"Julie is more of a middle distance runner, but she hung in there real well," Gunn said.