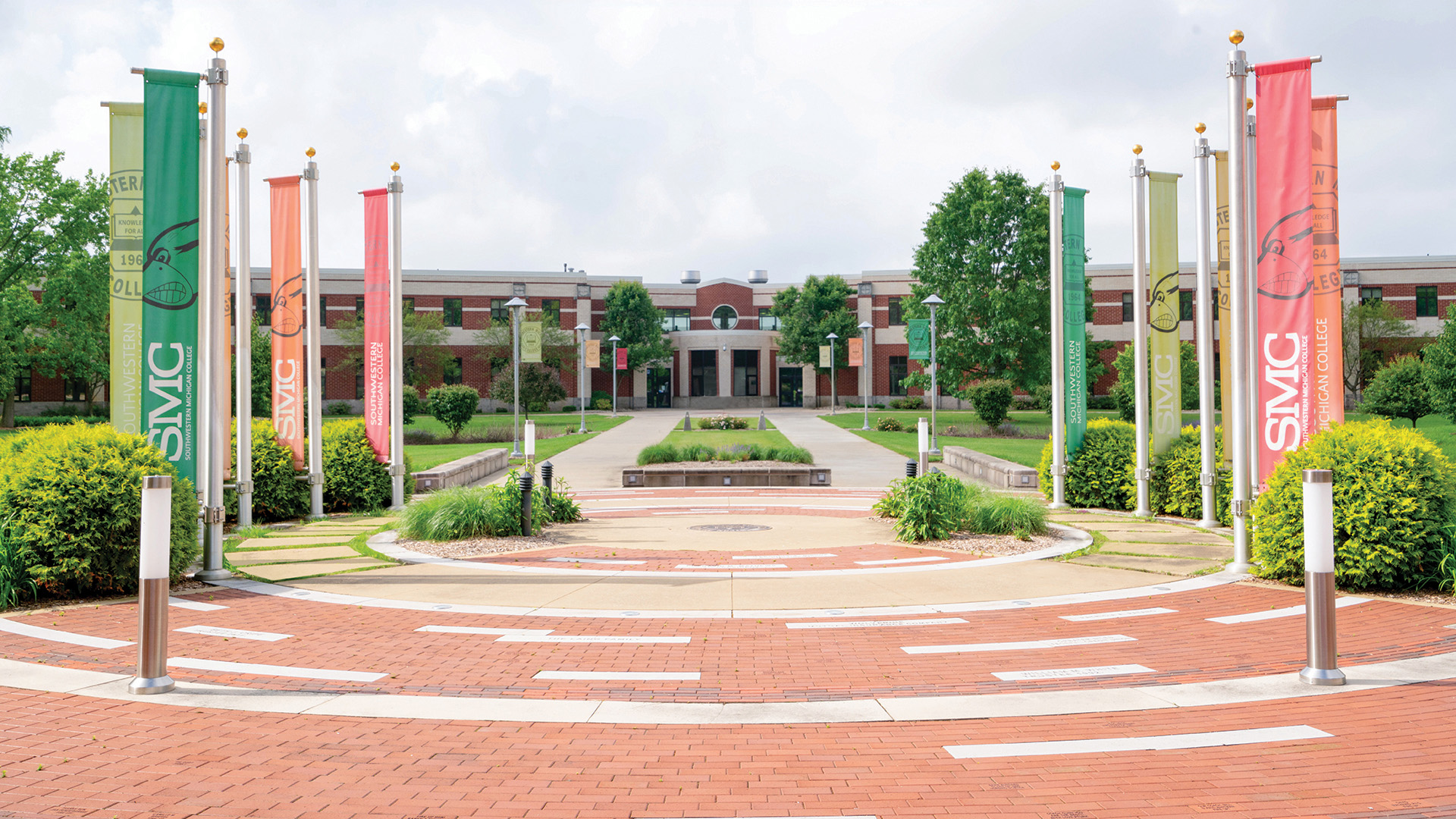 2021 SMC Graduate Spent Year Studying in Germany Before Heading to Cleveland
Published on October 20, 2022 - 10 a.m.
A year after setting out for Germany to live as an exchange student during his high school senior year, 2021 Southwestern Michigan College graduate Creed Roschyk embarked for Cleveland.
Roschyk moved to Case Western Reserve University in August to study biomedical engineering, followed by medical school to become an orthopedic surgeon.
In the spring of 2021, before entering the merit-based, State Department-funded Congress-Bundestag Youth Exchange (CBYX), the Granger resident received SMC's Math and Science Department Appreciation Award.
Roschyk graduated through Mishawaka High School and earned his SMC general science associate degree.
The merit-based CBYX program was founded in 1983 to celebrate the 300th anniversary of German settlement in North America. There have been 27,000 participants in 38 years.
He spent a week in Berlin for the Bundestag. "We got to listen to the debate they were having" in Germany's parliament. "I can't express enough how wonderful this program was. I'm going to try to convince my family to take an exchange student or two because it's such an amazing experience and you need good host families."
His year culminated in late June at a Washington, D.C., conference.
"I'd never been out of the country before," Roschyk said. "It was a very big leap. We flew to O'Hare in Chicago, then all 50 of us flew on the same plane to Frankfurt Airport," Europe's fourth-busiest.
The central German city on the river Main is a major financial hub that's home to the European Central Bank. Much of the city was damaged during World War II and rebuilt. As the most populous city in the state of Hesse, with 763,380 inhabitants (2019), it's also a rail hub.
"COVID threw a wrench into the system," he said. "We were the first group to go after COVID. Everything was super-strict, and we had to keep masks on the entire time. Immediately when we got there, we got off the plane, gathered our luggage and they walked us out to our host families from around Frankfurt, though the majority of the exchange students had to go on different trains."
Roschyk's hosts lived in a village 40 miles from Frankfurt. The father was a retired police officer, his wife, a current police officer. Their young son was part of the household, but an older daughter and son lived elsewhere. The son had just been admitted to dental school.
"I had a great host family," he said. "The village was mostly houses. It had a yoga studio and two restaurants. The nearest bakery was in a neighboring village. And we had a soccer team."
"I didn't know any German," he said. "Most high schools here have a daily schedule with the same classes every day or block scheduling, which Mishawaka had," which is organized more like college.
"Germany had the same every Monday, the same every Tuesday, every Wednesday the same, every Thursday the same, every Friday the same. Art and sport (gym) you only needed two hours in a week. Other classes, like math, can be six hours a week. I had math Tuesday, Wednesday and Thursday. German I had Wednesday, Thursday and Friday. English, which was really interesting learning in German, was Monday, Tuesday and Wednesday. Other courses were thrown in, like biology, chemistry and physics."
"My real challenge was the language," Roschyk said. "My experience at SMC enabled me to have background information in all of these classes so I wasn't feeling left behind, even when I was overwhelmed by my lack of German knowledge."
"My host father used to work with the border police" when the Berlin Wall separated the west from Soviet-controlled East Germany from 1961-89. "He actually took me to where he used to work and told me interesting stories," Roschyk said. "You can see where it was, but the wall is gone for the most part. I can't imagine what a scary time it must have been."
"The first couple months, I stayed close to home with my host family and hung out with friends to learn the language," he said, "but the second half of the year I started taking trips, messaging other exchange students to find out who lived where I was going to visit. I saw Frankfurt, Hamburg, Munich, Trier (Germany's oldest city, founded in 16 BC during the reign of Roman Emperor Augustus and home to St. Peter's Cathedral, with "stunning Gothic architecture"), and Hanover. He accompanied his host family to Side, Turkey, for spring break.
Roschyk encountered refugees fleeing Russia's Ukraine invasion.
"I helped a few at train stations because they understand English, but not German. A young mom asked me (for directions) in the Trier station, and I was able to help her read the signs."