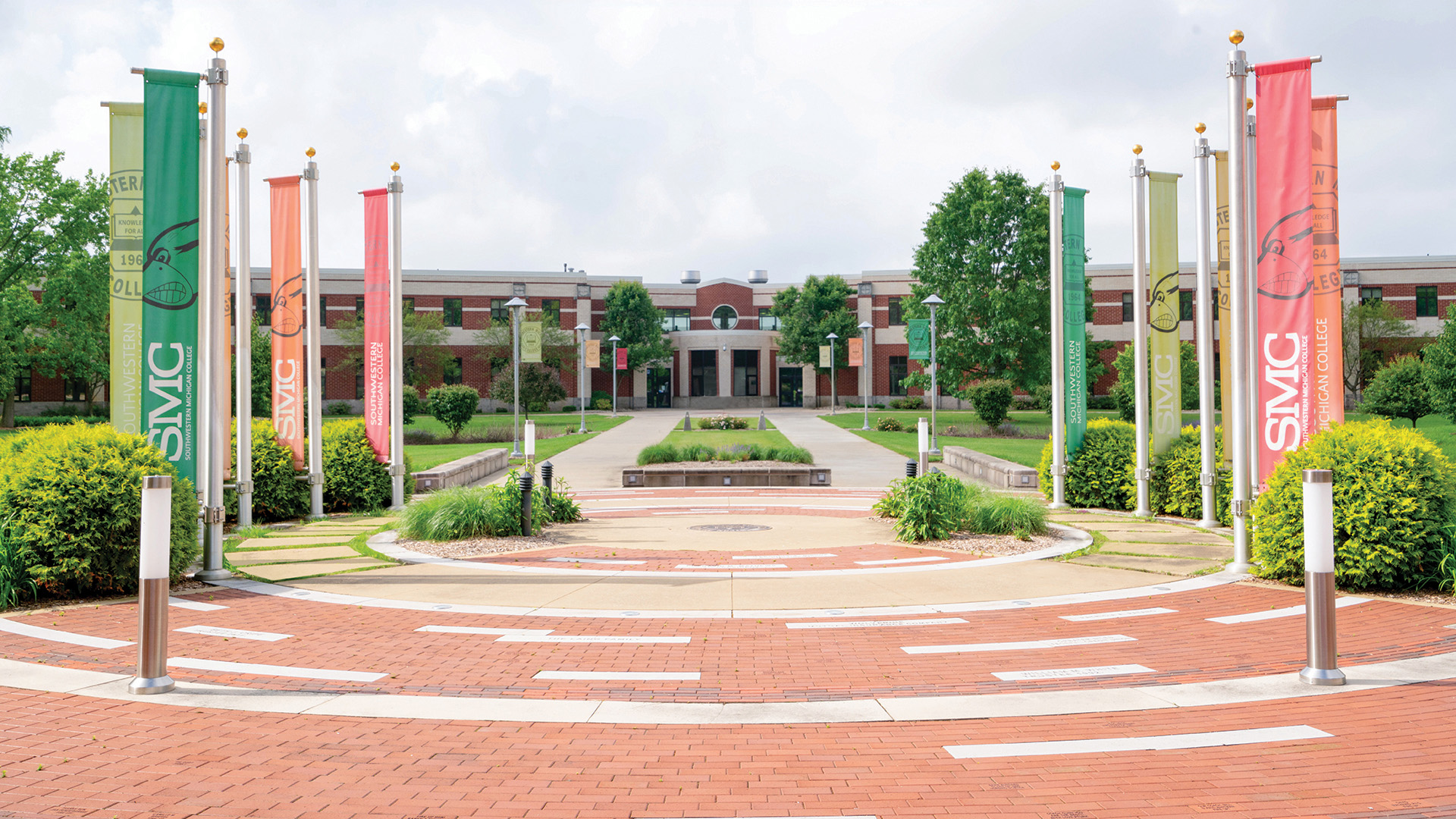 49th Steve's Run July 14
Published on June 28, 2023 - 2 p.m.
As the Original Road and Trail Race nears the half-century mark, it has been known as Steve's Run since 1992.
The 49th running takes place in downtown Dowagiac on Friday, July 14, at 6 p.m. in front of City Hall. The race concludes with a beer tent run by Oak+Ash. The race is in conjunction with the Dowagiac Summer Festival, which continues July 15 with the smoking-hot first Dowagiac BBQ Competition sanctioned by the Kansas City BBQ Society.
Proceeds from a 10K run, a 5K run/walk, fun run and sale of Fire Up signs benefit cancer research and scholarships.
Southwestern Michigan College and Fifth Third Bank are the primary sponsors.
Steve Briegel fought a courageous, 5 ½-year cancer battle, but lost March 1, 1990, at 22. He graduated fifth in Dowagiac Union High School's Class of 1986, from SMC in 1988 and was a junior in Ferris State University's SMC program at the time of his death.
Steve golfed and played basketball for the Chieftains.
"A lot of people did not know Steve, but everybody knows somebody touched by cancer who fought the same brave, determined battle," said founder and Hall of Fame Coach Ron Gunn, whose Cairn Adventure Tours is sponsoring race bibs.
Alumni Relations and Development Coordinator Emily Schrock, organizing her third Steve's Run, agrees. "Steve's Run has endured because people still believe in the mission of the race — cancer research and student scholarships. Students need affordable educations, and to get there you need to be healthy and happy."
"I wanted to do something to honor Steve. We had a run around Edwardsburg's Eagle Lake in his honor" on July 31, 1991, according to Gunn.
On Aug. 1, 1992, Steve's Run shifted to Dowagiac. Gunn, dean of sports education, organized races throughout the 1970s-'80s through Roadrunner Track Club. "The first few years it was called the Road and Trail Race, the Bud Lite Run and the Nike-Fair Store Run," he said.
A national magazine named Steve's Run one of the 10 best vacation runs for its unique combination of highways, Elks golf course and rugged trails.
Gunn and Steve's father, David Briegel, SMC's fifth president from 1981-98, arrived months apart in 1967 and were close friends.
Gunn built a national powerhouse that included five national cross country championships and three national marathon titles. Five times he was National Junior College Athletic Association Coach of the Year.
Schrock, a past participant herself, is seeing an increase in sponsors and participants.
"Greater Dowagiac Chamber of Commerce has partnered with us for the summer festival," Schrock said. "The BBQ competition will be loading in Friday evening, so we should get lots of good smells."
With the 2022 Steve's Run the first on a Friday evening, "We saw an increase of about 100 race participants, plus they bring their families to watch," Schrock said. "Last year we raised $8,000 — $4,000 for scholarships and $4,000 for research. This year, with increases in sponsorship and participation — we're projecting 350 — hopefully we can get to $10,000. The scholarship is unrestricted, but it's now named after David and Steven" with the father's passing on Jan. 13, 2021.
Sign up for the race at runsignup.com/stevesrun.