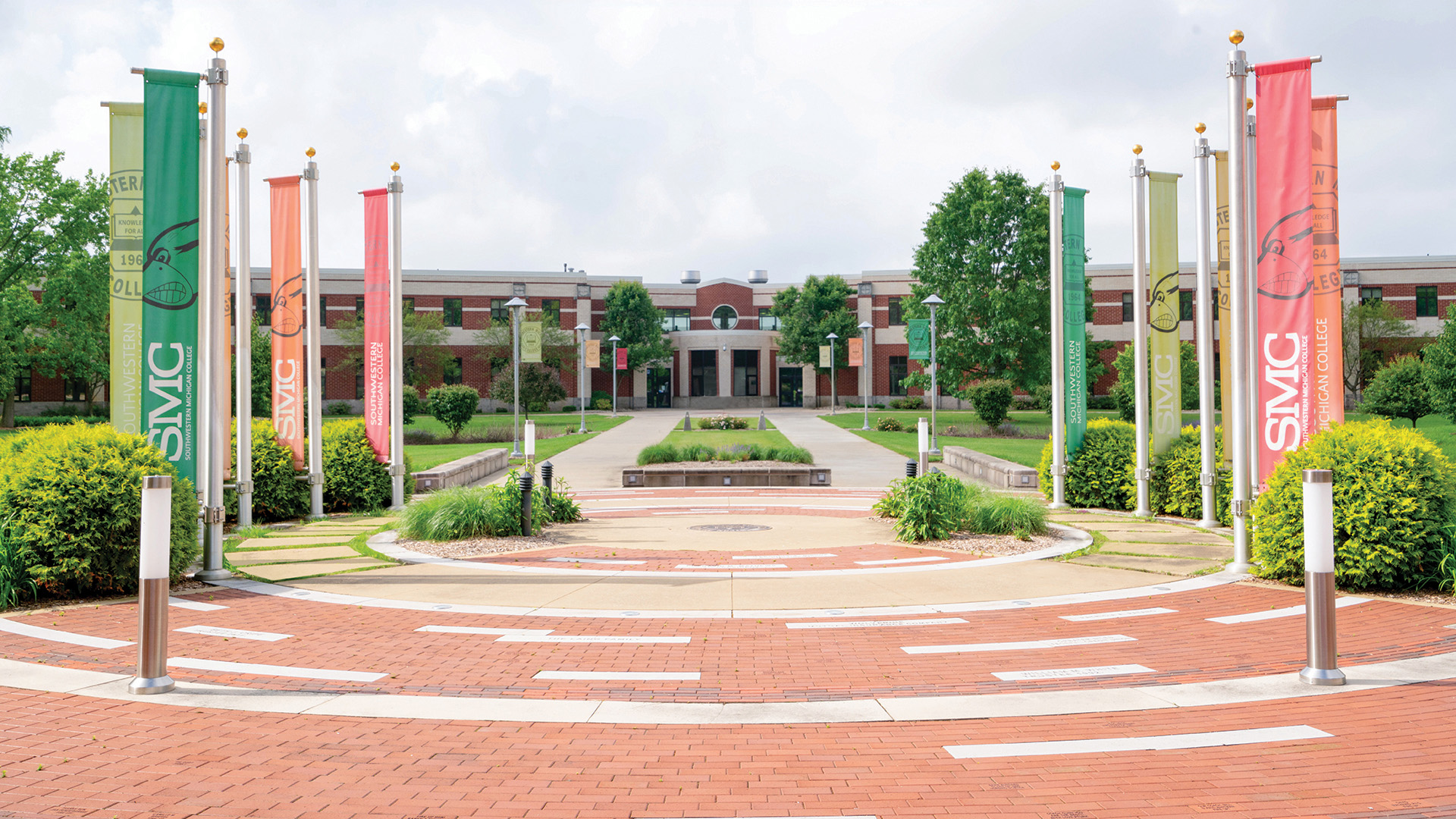 Admissions Counselor Also an Accomplished Angler
Published on May 4, 2021 - 1 p.m.
William Mathews considered dropping out of college after an unsatisfactory experience at an Illinois community college.
Then his cousin told him about Southwestern Michigan College, from which he graduated with honors in 2017, transferred to Grand Valley State University to complete his bachelor's degree in marketing and, since April 12, has been back at SMC employed as an admissions counselor.
"I went to a huge junior college for a semester and didn't like it," said Mathews, who hails from New Lenox, Ill., about an hour outside Chicago.
"I didn't go to college for a year and didn't plan on going back, but my cousin went here and told me about SMC. We had a cabin up here, so I decided to give it a try because she loved her experience here. She grew up in Illinois, too, but wanted to get away for college and still save money. She did the Ferris (State University) program through SMC" and now works in real estate.
"When I left Grand Valley, I ran my YouTube channel fulltime for about two years, until I came here," he said of his fishing videos, which have lured 44,000 subscribers and 8.3 million views.
He lived at Sister Lakes while attending SMC and worked as a professional tutor for accounting and statistics and as an Imperial Furniture mover.
In one video from January 2020, he catches "the biggest bass of my life" in Texas. "She weighed over 10 pounds, making it my first-ever double-digit bass (10.47 pounds). I cannot express how much this fish means to me as a hard-core bass angler. I have dreamt of catching a fish like this since I was around 10 years old."
Tournaments collect entry fees and pay out prize money to the top finishers.
"Also, I have been able to monetize my YouTube channel two ways primarily," he said. "I get paid straight from Google/YouTube based on the amount of views my videos accrue. This money is earned from ads placed within the videos.
"The other way I get paid is through partnerships with brands," Mathews said. "Sometimes I create videos for other companies' YouTube channels, and other times I promote their products in my videos."
Last January he read the story about 2017 classmate Tamia Brooks returning to her alma mater as college completion coach, prompting him to think, "I'd like to work at SMC, too." Mathews said, "I help prospective students navigate the admissions process. The territory I'm handling is a lot of students from outside the Dowagiac area, from Chicagoland to the east side, from Detroit."
"I really like this position because I had such a good experience here," Mathews said. "I wanted to help people have the same experience I did. I looked at four-year universities right out of high school and saw that I would be $80,000 to $100,000 in debt. I didn't want to do that at all, so I like being able to spread the word about community college and what it was able to do for me. I graduated from here with no debt and went to a four-year university with minimal student loans because I got some scholarships, too. The atmosphere on campus and all the professors here made it so I wanted to continue college."
"I love this area personally because I'm a fisherman," Mathews added. "The fishing's terrible with only a handful of lakes where I'm from, but my dad got me into it. That's one reason I wanted to move up here. There are so many lakes in the surrounding area."
Where he used to produce three to four videos per week, he now shoots for one. "I've been fishing tournaments for about 10 years since my uncle got me into it in eighth grade. I fished at Grand Valley because they have a team. I was the vice president of the club and we traveled all over the country to fishing tournaments. There was a tournament last weekend with 230-240 teams. It's pretty big."
"The cool thing about college fishing," he added, "is you only need two guys in a boat, so smaller schools are able to compete. If you have a couple of solid guys, you don't need to recruit a whole football team. Grand Valley was ranked nationally the two years I was there."