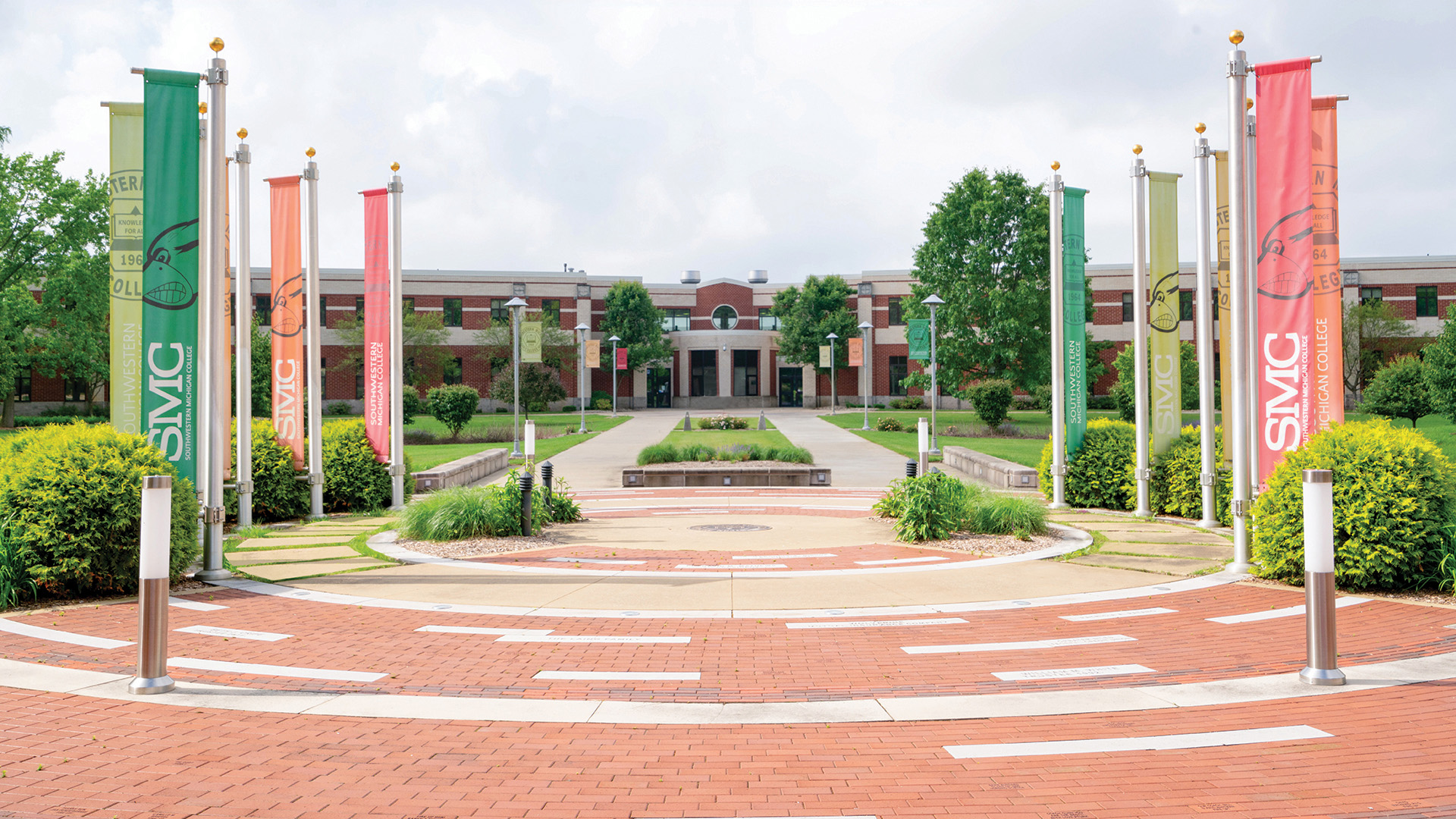 All-American Kevin Higdon Ran for 1978 SMC National Cross Country Champions
Published on February 17, 2021 - 3 p.m.
Kevin Higdon was one of four All-Americans on Southwestern Michigan College's national-champion 1978 cross country team.
It was the Roadrunners' fourth National Junior College Athletic Association (NJCAA) title in six years, after finishing in third place in 1976 and second place in 1977. The Roadrunners then followed with a fifth championship in 1981.
But "individually, it was a disappointing race," Higdon, 62, recalls. "I had been sick, which is no excuse, but I didn't run great that day. I was shooting to win the whole thing. We pushed ourselves to be the best."
SMC, the only school to place five runners in the top 26 on Nov. 11, 1978, at the University of Illinois, crushed Hagerstown (Maryland) 59 to 71, with New Mexico Junior College third, 155; and Brevard (North Carolina) and Lane Community College (Oregon) fourth, both with 156.
Freshman Dave Morrill finished first for SMC, coming in eighth with a time of 24:27, while sophomores Dave Finnestad and Higdon finished 12th and 13th with times of 24:36 and 24:39.
Freshman Greg Orman was 23rd with 24:52 and freshman Mike Haag was 26th at 24:57. Frank Yarde finished 36th, with Chris Burke 44th.
Morrill, Finnestad, Higdon and Orman garnered All-American honors, while Haag missed by one place.
"I thought we'd have a shot if everyone ran well," Coach Ron Gunn said. "We're basically a freshman team, but our kids came through with their best efforts of the year. It was a real team effort. I think students here can be very proud of the Roadrunners."
Four more All-Americans brought SMC's total to 46. All of the athletes were Midwesterners from within a 200-mile radius of campus.
Another factor for Higdon was the "totally flat course." He performed better on hilly terrain, since the Elston High School product trained in sand dunes along Lake Michigan in Michigan City, Ind., where he bought a house in 1987 and still lives.
Higdon, who still runs about 20 miles a week, attended SMC from 1977-79, transferring to Indiana University, where he continued to run and from which he graduated in 1982 with his bachelor's degree in accounting.
"SMC worked out real well for me," Higdon said. "SMC helped me get to IU," where they were Big 10 champions one of his seasons.
He was recruited by Wisconsin, Colorado and Valdosta, Ga., State before becoming a Hoosier.
After college the Certified Public Accountant (CPA) joined the Chicago firm Peat Marwick, which became KPMG, one of accounting's Big Four, in 1999. As an auditor he began specializing in health care and has been a chief financial officer (CFO) in four positions, including a couple of Chicagoland hospitals and, for 15 years, 1996-2011, Elkhart General Hospital.
Since May 2017 Higdon has been Regional Chief Financial Officer of North Central Indiana for Mishawaka's St. Joseph Health System, which is comprised of a 254-bed acute care hospital, a 58-bed acute care hospital in Plymouth, a 40-bed rehabilitation hospital, more than 25 locations and more than 150 providers.
St. Joseph is part of Catholic Trinity Health System, which operates more than 90 hospitals throughout the country from Livonia, outside Detroit.
Though she grew up in Michigan City, Higdon met his wife, Camille, who was also an accountant, at KPMG. She became a financial consultant and math tutor. He proposed to her at Niagara Falls, while there for the 1984 Olympics marathon trials. They didn't have to worry long about how to inform their families about the engagement since a Chicago Tribune reporter surprised them by announcing it in the sports section.
The Higdon family has produced three generations of marathoners. Kevin's father, Hal, the author, will be 90. Kevin finished sixth in the Chicago Marathon. Kyle ran for the University of Notre Dame.
Kyle, an aerospace engineer who graduated in 2011, works for NASA, where's he part of a team for Gateway, the outpost that will orbit the Moon to support a sustainable, long-term return to the lunar surface as well as a staging point for deep space exploration, including Mars.
Middle son Wesley, a Chicago accountant, not only lettered in three sports in one fall — soccer, cross country and football as the kicker — but distinguished himself rowing at Purdue in 2012 as a national crew champion.
Daughter Holly Osorio studied music education at St. Mary's College and accounting at Indiana State University and is an audit associate at BKD CPAs and Advisors in Indianapolis.