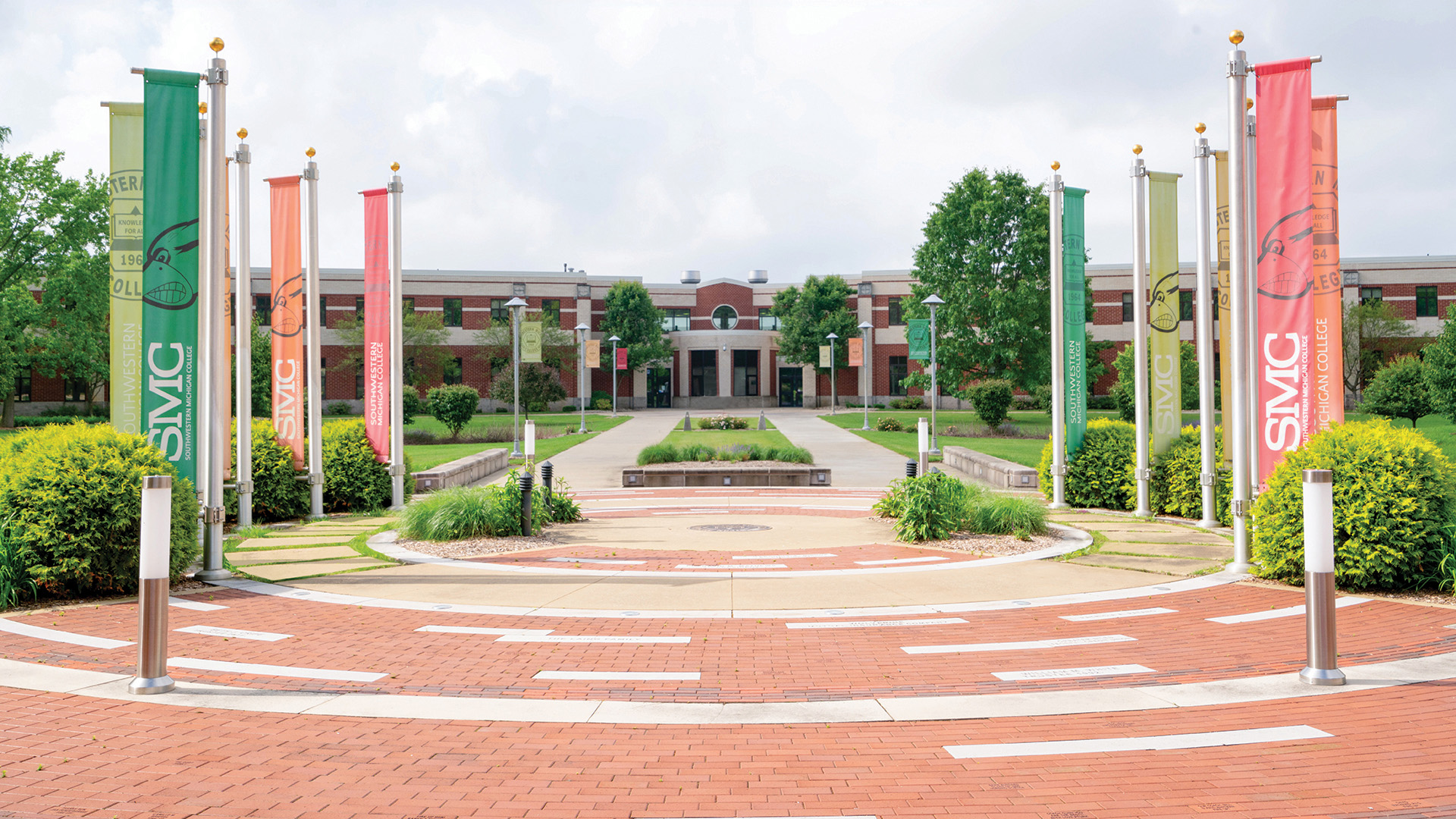 Celebrating 30 Years at the Niles Campus
Published on June 7, 2022 - 9 a.m.
Southwestern Michigan College's Niles Campus opened in 1992, just in time for summer session. It's been serving SMC Roadrunners and the community ever since. As we approach this special anniversary, it's good to remember why and how it all happened. It went something like this...
"There are so many pluses our students will benefit from," said Dr. Marshall E. Bishop, vice president for instruction, of the proposed building.
Most notably, the new building on U.S. 12 just outside Niles in Milton Township would provide 25,000 square feet of operational space, a 55-percent increase from the previous (rented) structure. It would house 18 rooms, including 13 regular classrooms, a special instruction room and a science laboratory.
The building would accommodate approximately 400 students, also a 25-percent increase in the current capacity, with enough adjacent space to double the size of the building when needed. Three computer labs have been incorporated into the new center: one with 16 computers and the other two with 12 computers each. The two 12-computer rooms are separated by a partition that can be removed for larger classes.
There were also three classrooms that make up the equivalent of the Learning Activities Center at the Dowagiac campus.
The rooms have adjoining doors and windows to view all participants. Each room would be designed for its own purpose, either for lectures and classes, tutoring and studying mathematics or testing. When not in use for math, these rooms could also be used as regular classrooms.
Bishop stressed the new campus is more student-oriented because it was built specifically for college use, while the current center was originally an elementary school.
Carpeted and fully air conditioned, the Niles Campus would feature a breakroom with tables, and vending machines for student convenience.
Classes would be available during the day and in the evening. Saturday and Sunday classes at the center were also approved.
Much time and effort were put into the Niles Campus, with principal funding coming from a bond issue. The School of Business and Technology and the Math/Science Department offered many suggestions to make the layout and design more efficient. SMC faculty also provided a great deal of input
The Grand Opening
Guests at the grand opening on Oct. 4, 1992, were greeted by the smiling faces of President Briegel and Board of Trustees Chairman Dr. Fred L. Mathews.
"We're very excited about this new facility," President Briegel said. "Its location will make it very convenient for SMC students who reside in the southern portion of Cass County, as well as for the citizens of Niles."
"After 15 years of renting the old facility from the Niles-Brandywine school district, we felt it necessary to expand our facilities. We needed the space," said Dr. Ilene Sheffer, vice president for community and technical services.
Among the many changes students noticed was the expanded student lounge. "This lounge even offers a microwave for students," said Sherry Buti, a student at both the Dowagiac campus and the Niles site. "But one of the best advantages of this building is the location." The Niles Campus is located at 2229 U.S. 12 East, corner of M-60 and Reum Road, easy to get to and easy to access.
To accommodate all the students who would use the new campus, parking spaces were increased from 200 to 400.
The 30th anniversary of the Niles Campus will be celebrated with a Chamber Business After Hours event, scheduled from 4:30-6:30 p.m. on Thursday, June 16.