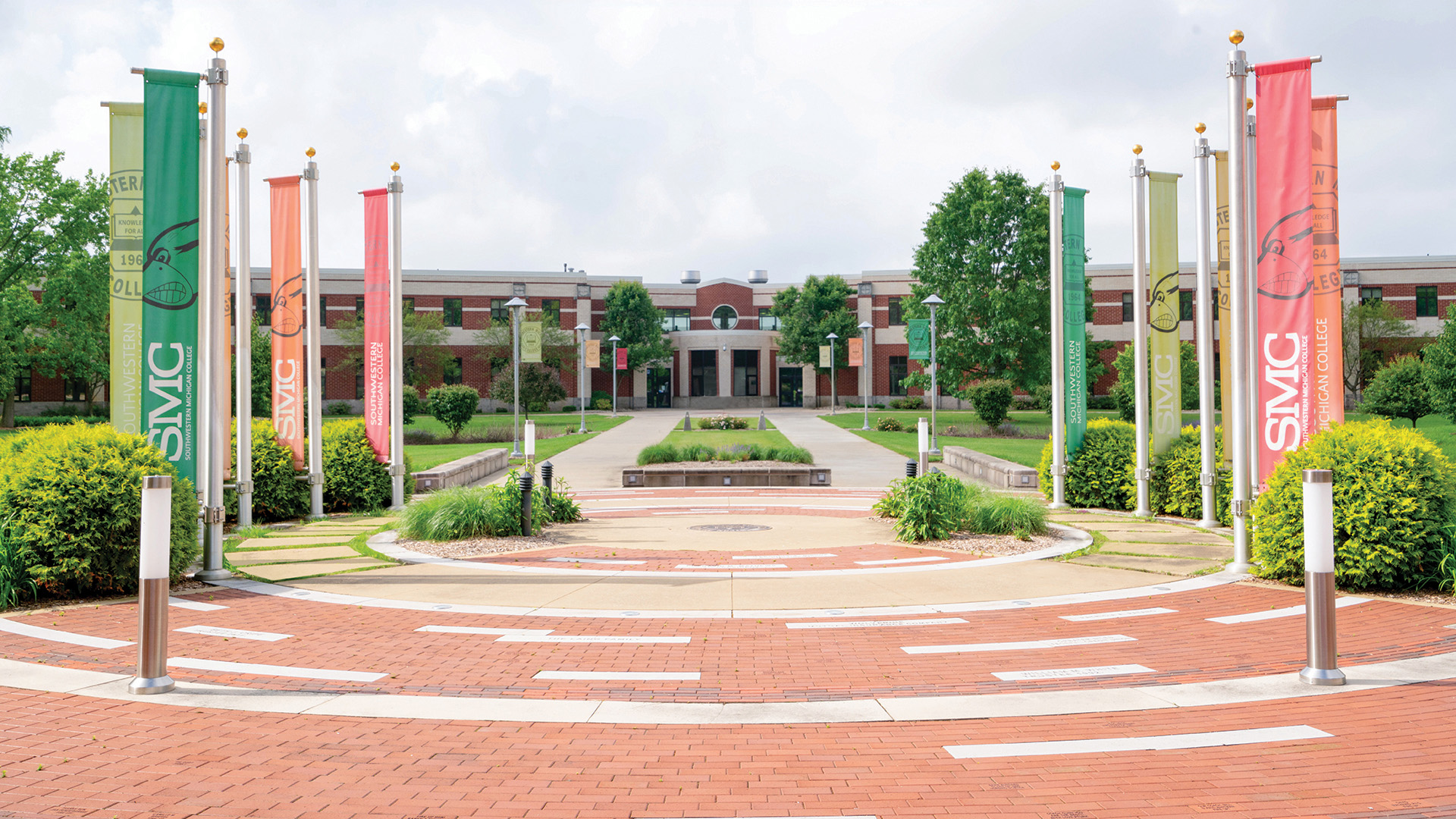 Choirs Present a Night to 'Remember'
Published on October 31, 2022 - 10 a.m.
Southwestern Michigan College Department of Fine and Performing Arts' ambitious fall choir concert, "In Remembrance: Songs of Nostalgia and Reflection," Oct. 28 in the theatre of the Dale A. Lyons Building featured seven vocal ensembles augmented by guitar, cellos, violin, viola, tenor saxophone and even two harps.
Lake Michigan College's Concert Choir, directed by Rebecca Selvidge, opened the program with "More I Cannot Wish You" and "If Music Be the Food of Love." LMC's Vocal Chamber followed with Billy Joel's "And So It Goes" and "The Days of Wine and Roses."
Chorllennium, conducted by SMC Director of Choral Activities David Carew, presented "I'm Goin' Away" and "Great God A Mighty."
Carew's SMC Men's Ensemble, featuring Dan Maxon on guitar and James Diamond and Braden Miesse on cellos, performed "Sing Your Way Home" and Gordon Lightfoot's "Wreck of the Edmund Fitzgerald."
Kristen Hills, on French horn, was spotlighted by Carew's Select Voices on "In Remembrance." "The Lake Isle" featured Maxon on guitar and, from St. Joseph High School Chamber Orchestra, Grace Yuan and Ella Rimes on violins, Bianca Bardal on viola and Audrey Osborn on cello.
Saxophonist Glenn McFarland soloed on "Mama Said." Select Voices concluded its set with Sting's "Fields of Gold."
After intermission, Gabriel Raure's "Requiem in d minor, Op. 48" combined the choirs, including the SMC Concert Choir and SJHS's Beth Gray-Roll, with Orchestra Director Burke Lokey's Chamber Orchestra, with solos by Selvidge, a soprano, and Chorllennium's Armando Linares, a baritone. Carew, Lokey and Gray-Roll took turns at the podium. Christine Larson Seitz provided collaborative piano.