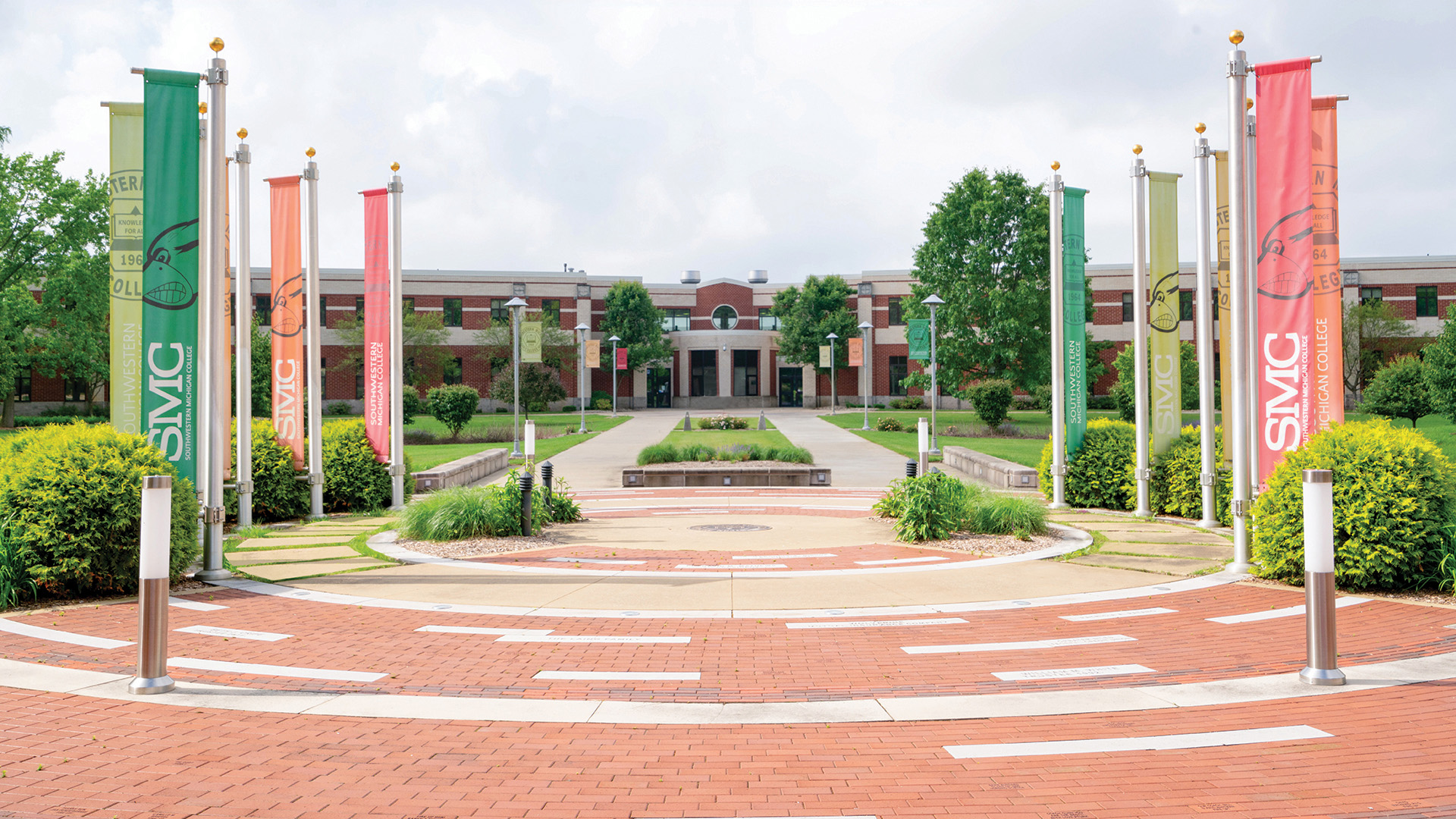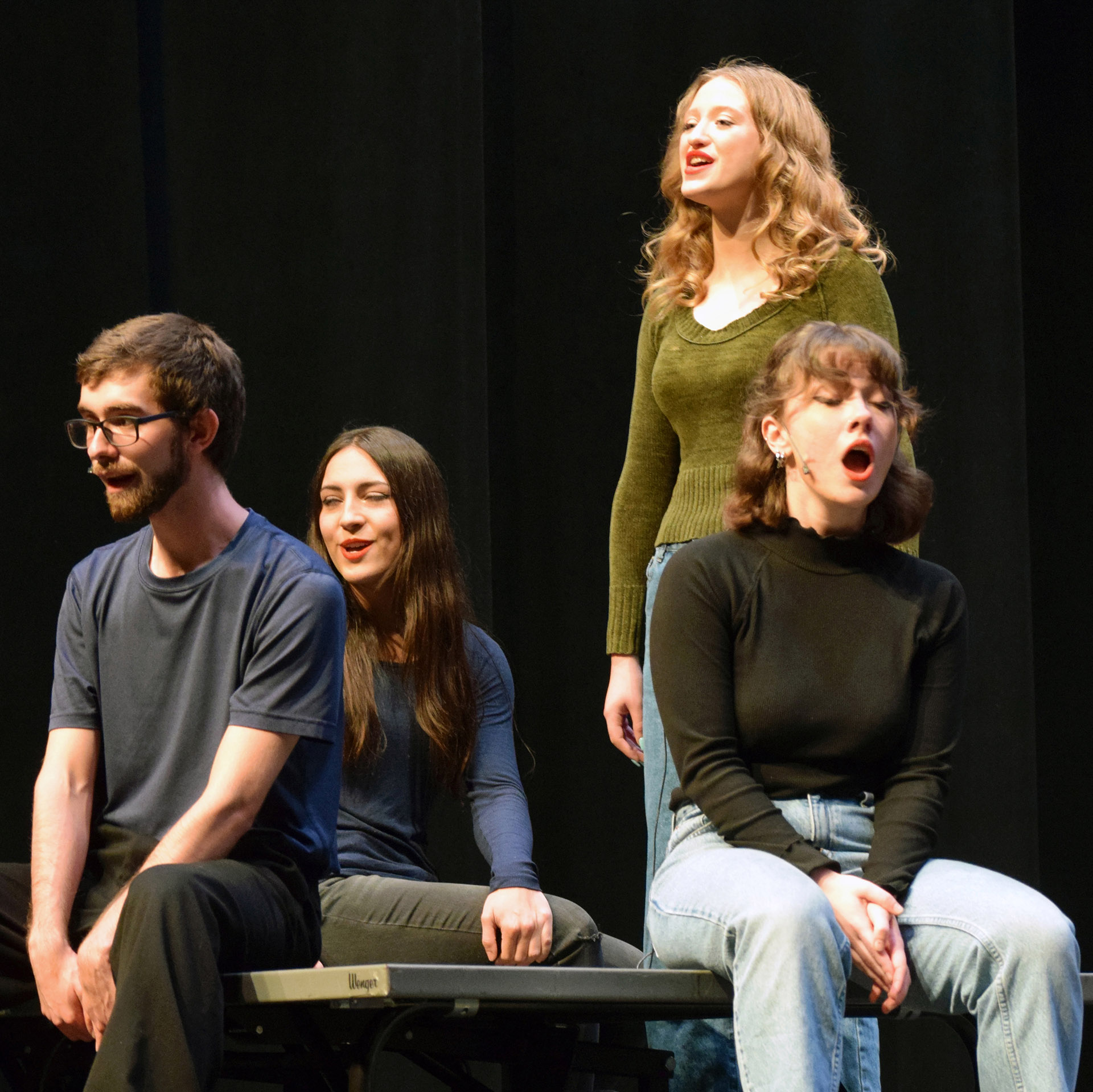 Concert Caps Choral Camp
Published on August 1, 2022 - 11 a.m.
Southwestern Michigan College Summer Institute's sixth residential choral camp culminated July 30 with a concert in the theatre of the Dale A. Lyons Building on the Dowagiac campus conducted by guest clinician Katherine Rohwer.
Rohwer, former Director of Choirs at Stevensville Lakeshore High School, is lecturer of choral music at Eastern Michigan University and pursuing a Doctor of Musical Arts degree in choral conducting at the University of Michigan, where she earned her master's degree. Her 2009 bachelor's degree in choral music education and vocal performance is from Western Michigan University.
The Institute Chorus performed six selections, Tabmur, Loomis Creek, O Schone Nacht, TaReKiTa, Hope Lingers On and Zion's Walls. A Chamber Ensemble sang O Domine, Jesu Christe and Come Away, Sweet Love.
Soprano
Becca Aiello, Portage Northern
Kiana Blake, SMC Alumni
Amber Case, WMU Student
Lisa Chilton, SMC Alumni
Jessica Flagel, SMC Alumni
Aly Hall, SMC Student
Danielle Jacobson, Lakeshore
Eliza Johnson, SMC Student
Trystyn Little, Portage Northern
Evelyn Lobelle, Portage Northern
Alexis Maurer, Portage Northern
Amelia Maurer, Portage Northern
Taylor Masse, SMC Alumni
Sarah McAnelly, Paw Paw
Katelynn Olmstead, Paw Paw
Kat Paloyan, St. Joseph
Emily Potter, SMC Student
Natasha Stermer, Paw Paw
Mary Stewart, Paw Paw
Tenor
Kenneth Creameans, SMC Alumni
Chase Ehlert, SMC Alumni
Charlie Gross, Portage Northern
Michael Hayes, SMC Alumni
Drew Hoskins, Lakeshore
Dominick Lampe, SMC Student
Abel Munoz, Paw Paw
Will Pierce, Portage Northern
Levi Tucker, Portage Northern
Kai Sopraseuth, SMC Alumni
Alto
Emma Adams, Paw Paw
Ariel Bennett, Portage Northern
Annabelle Burby Sarenius, Portage Northern
Tristan Caldwell, SMC Alumni
Kennedy Edick, Portage Northern
Mayeli Diaz, Paw Paw
Chloe Durfee, Portage Northern
Aisha Etheridge, Lakeshore
Alicia Ferguson, SMC Student
Ash Goss, Portage Northern
Kate Hill, SMC Alumni
Lily Imus, Paw Paw
Molly Parrish, Otsego
Jillian Penning, Portage Northern
Da'Shonae Reeves, SMC Alumni
Claire Robinson, Lakeshore
Jessica Schuur, SMC Alumni
Ethan Steele, Portage Northern
Anna White, Paw Paw
Bass
Kip Bartloff, St. Joseph
David Carew, SMC Director of Choral Activities
Brock Camburn, Paw Paw
Mason Chubb, St. Joseph
Theron Hutchings, SMC Student
Logan Lampe, SMC Student
Marcus Olson, SMC Student
Alex Schesnuk, SMC Student
Hunter Schuur, SMC Alumni
Trenton Smith, Portage Northern
Brayden Stevens, Lakeshore
Todd Tilly, Lakeshore
The professional staff consisted of Tami Brush, 6-12 choral director, Watervliet Public Schools, section coach; David Carew, camp director; Kenneth Creameans, section coach; Heidi Ferris, voice instructor; SMC Director of Bands Mark Hollandsworth, music theory; Deborah Mayer, voice instructor; Katherine Rohwer, guest clinician; Christine Seitz, SMC's collaborative pianist; Tim Tobin, voice instructor; and Chelsea Whiteoak, 6-12 choral director, Portage Northern Public Schools, section coach.