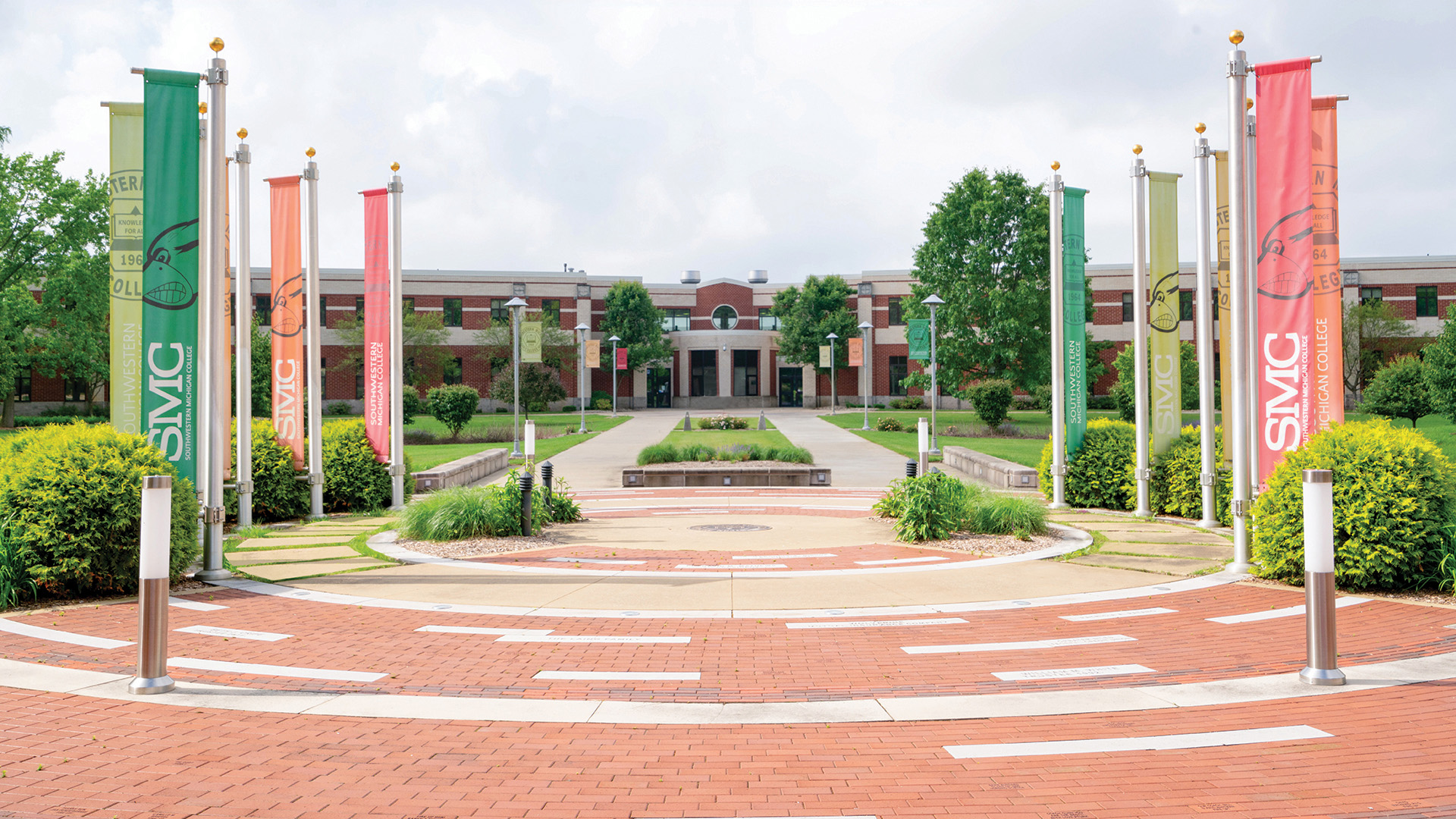 Former SMC Communications Student Owns Ethereal Entomology Art
Published on February 4, 2022 - 11 a.m.
Allissa Corak's business, Ethereal Entomology Art, creates "realms" with natural sculpture art and taxidermy capturing where life ends and the "otherworldly" begins. All specimens, such as longhorn beetles, are ethically sourced through conservatories and butterfly houses.
"For my art I think of the world as a fairy garden full of butterflies and pretty things I put in domes," she said. "It's 3D, realistic art made with all-natural elements. Everything I use is dried florals, dried mosses I pull out of my grandma's woods. I would describe it as pretty preservation. Taxidermy and art swirl together. I work mainly on reptiles."
She stuffed her chameleon, Karma, but has a 4-year-old bearded dragon, Gus, which is very much alive perched on her like an accessory. He lives in a big tank and feasts on crickets. Her companions also include four "quite plump" Australian tree frogs.
The 2016 Southwestern Michigan College honors graduate who received the David Wilson Memorial Scholarship considers herself "part scientist, part artist."
"If I could do college over again, I'd probably be a science major of some sort," Corak said. "In fact, I've considered getting a master's degree in geology." Her favorite hangout at SMC was the Student Activity Center "because that's where the coffee was. I wasn't doing activities, I was studying."
The Eau Claire resident creates works in her third-floor studio she acquired in March in St. Joseph's Box Factory for the Arts.
"It gives me a place to work," she said, "and also, the Box Factory is open to the public on weekends. Any artist who has their door open, people can come in and look around, so it's almost like having a storefront. And the Box Factory provides their artists opportunities to put work in gallery shows. The space is really conducive to creating."
Corak also makes wall decorations with jawbone fragments and does drawings and prints of insects and frogs.
"Doing a variety of things keeps me creative," she said.
The 2013 Edwardsburg High School graduate came to SMC to study hospitality, but ultimately received her degree in communications. However, she did work in food service for six years, managing Villa Macri Ristorante's special events department by the time she was 21.
"I had Business Professor Jim Benak for the majority of my hospitality business classes," she said. "He was the best professor. He's fantastic! I had him for food and beverage management at the time I was managing the restaurant, so I got to bring all that education back with me. But it's an exhausting industry, and there's not really a career ladder you can climb in one place unless you franchise or own several restaurants. For me, it felt like a dead end."
She also worked as a 911 dispatcher for the Cass County Sheriff's Office and a digital multimedia journalist for ABC 57, but she always kept finding her way back to her lifelong passion, art — especially during the pandemic.
"It gave me an opportunity to really think about what I want in a career and in life," Corak said. "I was bored during quarantine, which made me figure out what I want to do. Being an artist is something I've wanted to do my whole life. I've tried to put an artistic spin on every job I've ever had.
"Going forward, I would love to work on bigger projects, like curating a show for a museum one day. I'd love to have my own art gallery, but my long-term goal would be being an independent curator. Not just for fine art, but also oddities and curiosities, the stuff that's a little out there. A lot of museums use freelance curators."
After SMC, she earned her bachelor's degree in mass communications with a minor in earth and space science from Indiana University South Bend. She worked for two semesters on the student newspaper, The Preface, while at IUSB in 2016-18.
Her range of interests "is not random. They're all things that interest me," Corak said. "When I found my way back to art, the preservation of life connected with me the most. The majority of that coursework (in earth and space science) was based around geology, and I absolutely loved it. I definitely carried that knowledge of rocks, crystals and minerals into my artwork. I would have taken that if they offered it as a four-year degree."
"It makes sense to me, and to a lot of other people my age," the 26-year-old said. "You come out of high school and it's expected you know what you want to do and who you want to be. You're expected to know what major you want to pick. That's why it took a while for me to get to the place where I am, and to do what I really want to do. You're also expected to come out of college and to have a job, and that's not how it is for a lot of people. I decided to get my foot in the door with anything that interests me, and I have a lot of interests. I started hospitality with the dream of owning my own restaurant. When I was little, I played restaurant and made menus."
She likes working for herself and being her own boss.
"I take my mornings slow and get to work by 10 o'clock," she said. "I usually work until 8 or 9 at night, working on art or taking care of the business side of things. Every weekend through mid-December I have a show. I'll be going to markets in Valparaiso, Columbus, Ohio, Grand Rapids and Detroit, but I'm a homebody when I get home. I also do some writing on the side for one of my friends. Even artists have deadlines to meet, whether it's so my inventory is ready to take to a show, or a commission that needs to be done before someone's birthday. The freedom that comes from being your own boss is fantastic."