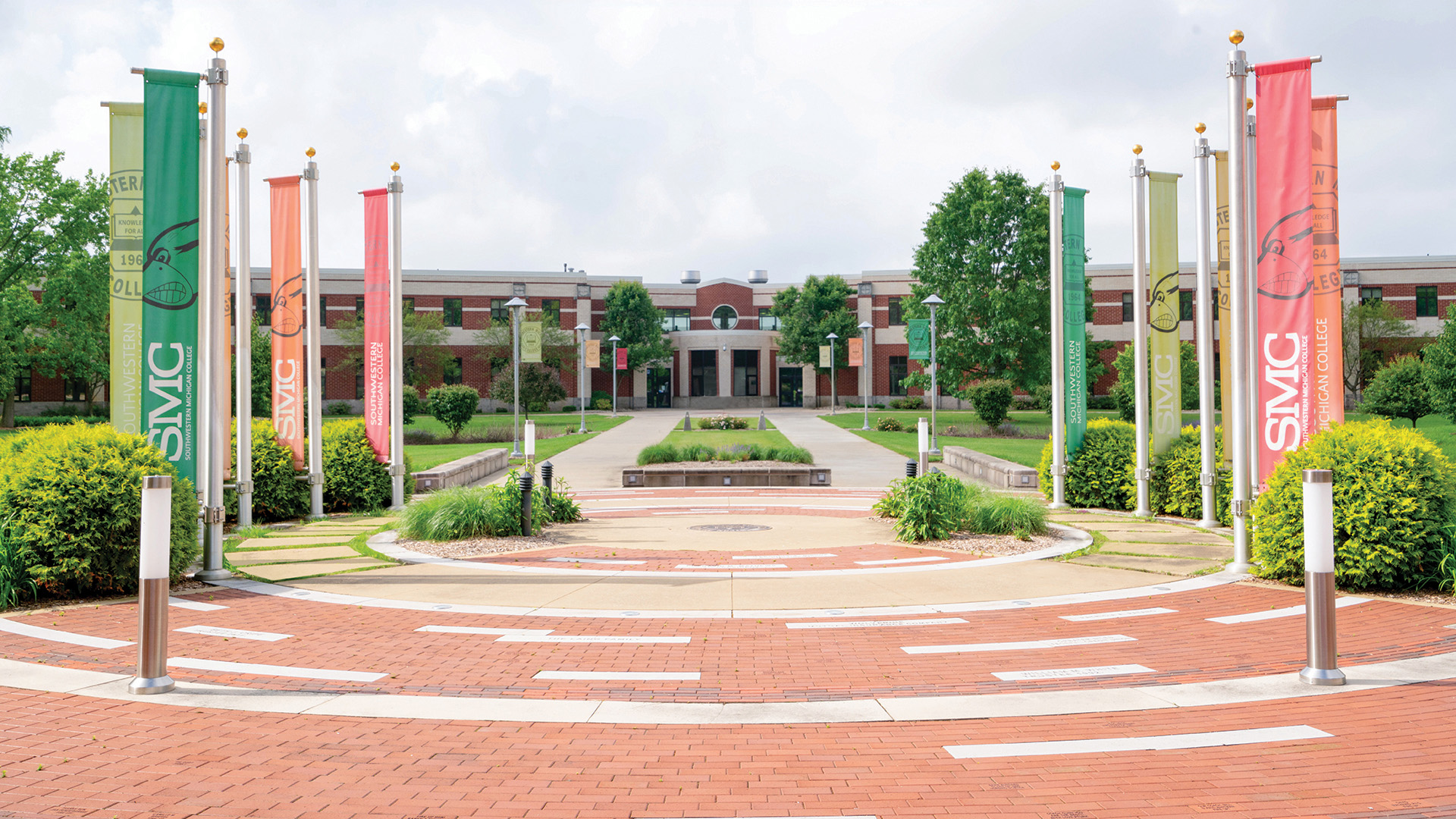 Former SMC Student Analyzes Middle East Policy for Senate Foreign Relations Committee
Published on May 25, 2023 - 9 a.m.
Callahan Stoub, 24, credits "a lot of prayer and good timing" for parlaying a January-May 2021 internship into last September's promotion. Her advancement elevated her to a Middle East/North Africa policy analyst for the Senate Foreign Relations Committee, surrounded by household names.
After her internship, Stoub served as a special projects assistant from May 2021 until September 2022, drafting constituent mail and overseeing interns and office operations.
In her current position, she tracks news, meets with advocacy groups, prepares memos for Senator's meetings with foreign officials, and drafts legislation.
"Working here is such a humbling experience. It never gets dull," she told The Southwester in a Feb. 24 phone interview. "I learn something new every day, surrounded by a great family."
Stoub is part of a team which fluctuates from 20 to 25 members based in the Dirksen Senate Office Building.
Back in November 2016, while a dual-enrolled Berrien Springs High School student and saxophonist, Stoub won a Southwestern Michigan College essay contest writing about "The Star-Spangled Banner."
"After hearing Dr. (Jeff) Dennis speak of the remarkable journey of the words and melody of the national anthem (for a Constitution Day lecture in SMC's Academic Speaker Series), I have come to realize that it is more important today than ever before," the 2017 Herald-Palladium Academic All-Star wrote.
Lessons from SMC
"SMC taught me a lot about what it's like to be an adult, like taking control of your schedule and starting a lifetime of learning," said Stoub, who graduated from Hillsdale College in Spring 2021.
At SMC, she made a psychology poster about earworms; studied trigonometry with Professor Andrew Dohm; learned mass communications from Heather Day, now a professor at Andrews University; and honed her English compositions with Jewel Jones.
Jones started every class with a writing exercise, "which simply included a question or prompt for us to draft a response within five minutes," Stoub said. "Especially in a world where we overthink so many things and anxiety threatens to cripple people, it really taught me to just start writing. Even if it's not perfect, it's easier to figure out what you don't like if you start with something. This helped me at Hillsdale and in my job today."
Her committee launched eight presidents
The United States Senate Committee on Foreign Relations is a U.S. Senate standing committee charged with leading foreign-policy legislation and debate in the Senate.
Generally, it is responsible for authorizing and overseeing foreign aid programs, arms sales and training for national allies, and holding confirmation hearings for high-level State Department positions.
Along with Finance and Judiciary, the Foreign Relations Committee is among the Senate's oldest, dating to the initial creation of committees in 1816. It has played a leading role in several important treaties and foreign-policy initiatives throughout U.S. history.
The committee has also produced 19 Secretaries of State and eight presidents — Joe Biden, Barack Obama, John F. Kennedy, Warren Harding, Benjamin Harrison, Andrew Johnson, James Buchanan, and Andrew Jackson.
Living within a 15-minute walk of Capitol Hill, Stoub feels "blessed to have come here," working alongside Hillsdale friends and new friends.
Given her tender age, she's satisfied with her "behind-the-scenes" role.
She must be 25 to seek the House of Representatives and 30 for Michigan governor or the Senate.
When she was the high school student taking college classes in Dowagiac, she mused about becoming an attorney or running for office. Even as she pondered her future beyond college, she was 50-50 torn between teaching high school history or entering politics. It took a "leap of faith" to follow the path she finds herself on—an at-will employee with no job protection, buffeted by political winds.
I'd rather start a scholarship than drive a new car
Stoub never forgot something Heather Day said: "When you get to where you are going, remember to go back for those where you came from."
And she hasn't. Even before she left Michigan for Washington, Stoub made headlines. For example, ABC57 profiled her in March 2019 under the headline "College Student Passes Up New Car to Create Scholarship for Working Students."
When her father, Eric, sold off part of the family business, he wanted to buy his daughter a more reliable car with four-wheel drive to handle Michigan winters.
"I called my dad and said, 'I don't want a car, but would you consider making a scholarship instead?" He was understandably "speechless."
Stoub envisioned a scholarship for students like her, who worked through high school and continued to work through college.
"I think it's a very mature idea that she had. That doesn't surprise me looking back. Makes you feel like a super proud parent. She's always thinking years ahead of her age," Eric said.
He advised her to create a proposal to discuss when she returned from Hillsdale for winter break.
"He really couldn't say no because how do you say no to supporting other students in your community," she said at the time.
Callahan founded the Stoub Family Scholarship for Working Students through the Berrien
Community Foundation.
"I really didn't need a new car; my car drives fine. It gets 40 miles per gallon, and while it does have crank-down windows, I just love my car. I knew I didn't want to give it up, and it all came together at the perfect time," she said.
Before graduating from Berrien Springs High School in 2017, Stoub had received two scholarships from the Berrien Community Foundation.
Lisa Cripps-Downey, president of the Berrien Community Foundation, didn't think Callahan would have a plan to give back to her community only two years later.
"Quite honestly, when she first called and said she wanted to talk about starting a scholarship, I thought 'oh, well, that's great. I'll talk with her. She probably doesn't understand all that's involved,'" Cripps-Downey told ABC57. "I have learned to never underestimate Callahan."
"We've now awarded the scholarship to four recipients who have worked hard in their communities and to support their families and continue to work hard in college," Stoub said.
"Most recently, the scholarship was awarded to Stuart Lundburg from Niles who is at Cornell University. I could never have dreamed of getting into an Ivy League school, so it's cool to be able to play a role in making someone else's dream come true."
Hillsdale prides itself on producing well-rounded individuals. Stoub, who took a class on the Middle East, recalled the "time of high involvement for our office" when the United States completed its withdrawal from Afghanistan in August 2021.
At Hillsdale, Stoub had been president of The Alexander Hamilton Society (AHS) chapter. AHS is a non-partisan, not-for-profit, national organization that seeks to identify, educate, and launch young men and women into foreign policy and national security careers imbued with the "Hamiltonian perspective of strong and principled American leadership in global affairs."
Completing college in a pandemic
Her time at Hillsdale was marked, of course, by the COVID-19 pandemic. Her last day of class for the semester was from her car in a McDonald's parking lot.
"It's been a long and wild eight weeks trying to figure out how to finish classes from home without library books, office hours, or WIFI, but somehow we made it work. As we say at Hillsdale College, strength rejoices in the challenge!" she wrote at the time.
"Through the transition to online classes, I've learned how valuable the contributions of rabbit trails and off-topic stories are to in-person classes. I may have spent more time on the raw material when my professors could not get distracted by student comments, but I mourn the wisdom and timeless lessons we lost from the separation of teacher and student."