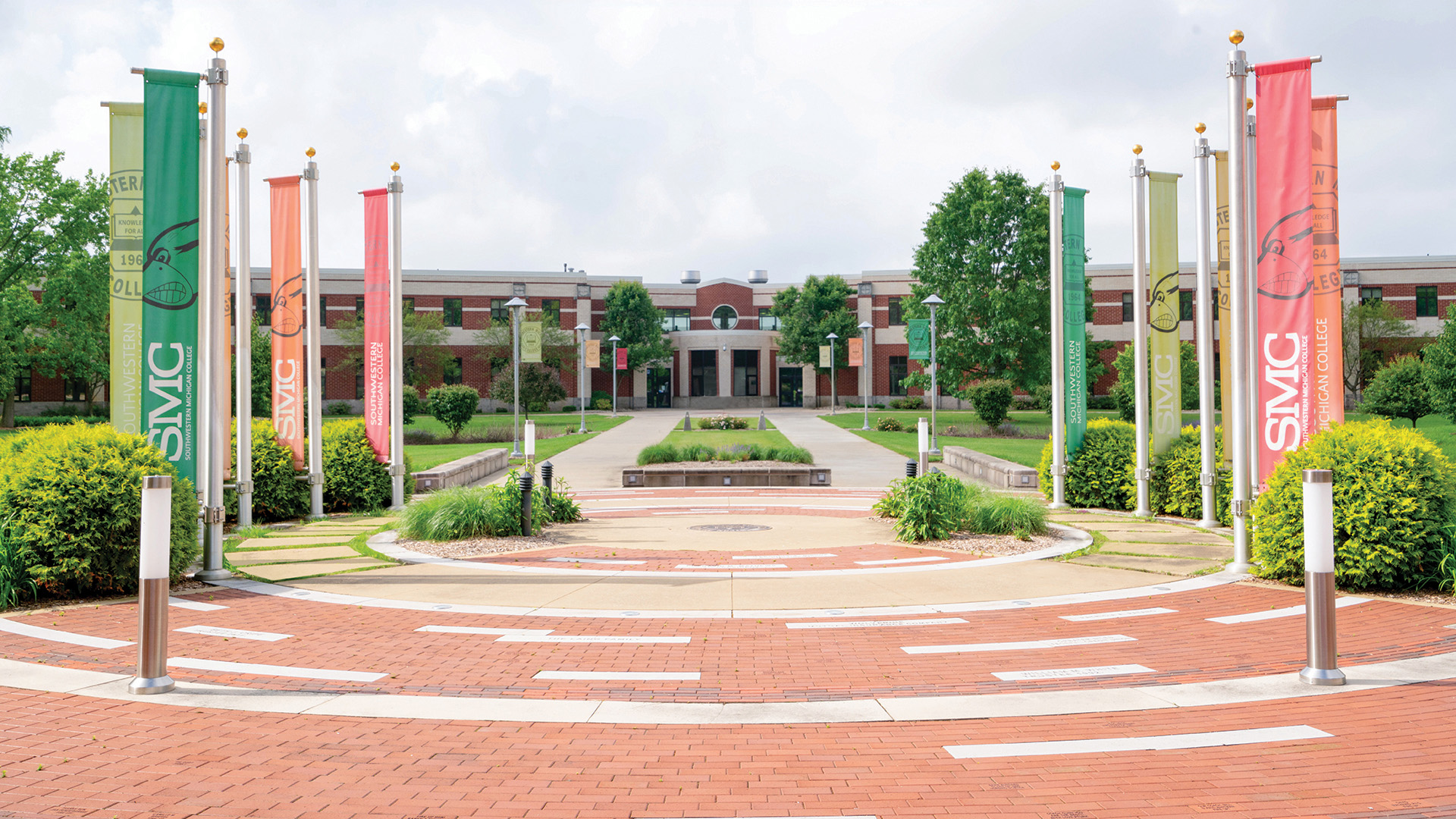 Four Runners Sign with SMC Cross Country
Published on August 19, 2021 - 2 p.m.
Oak Park and River Forest High School, Ill.'s Ava Hart, Zeeland High School East's Coralynn Hellenthal, Niles High School's Tionge Kamanga and Buchanan High School's Kelsey Brown Aug. 17 signed letters of intent for SMC's return to National Junior College Athletic Association (NJCAA) cross country.
Head Coach Zac Sartori's Roadrunners open their NJCAA season — SMC's first in 25 years — Sept. 3 at the Golden Grizzlies Open in Rochester. The team moved in Aug. 15. Practice began the following morning.
Hart, Hellenthal, Kamanga and Brown join Benton Harbor's India Smith, Elkhart Concord's Abby Lee, Union's Raegan Del Guanto, Mishawaka's Bailee Shambaugh, Coloma's Vanessa Crisenbery, Hillsdale's Thomas Lorenz, Dowagiac's Ethan and Alec Saylor, Mishawaka's Levi Hall, Plainwell's Alex Blanton, Robert "Buster" Ward, William Westphal and Ben Gillesby of Cassopolis, Decatur's Gavin Smith, Otsego's Samuel Reed-Loomis, Adam Frye, Jimtown/Elkhart and Jones' Nehemiah Adams. Makayle Weedon of Paw Paw will help manage the team.
Hart, 18, grew up in suburban Oak Park west of Chicago as the youngest of three. She attended Gwendolyn Brooks Middle School, named for the 1985-86 U.S. Poet Laureate whose reading in Dowagiac in January 1992 inspired the Dogwood Fine Arts Festival.
Her family has long had a lake house at Twin Lakes and, with the children grown, moved to Dowagiac from Illinois.
"Zac came up to me at orientation and asked me about running," said Hart, who previously played lacrosse. "I've never run before. I picked it up as a hobby when corona started, stuck with it and really enjoy it. I'm very excited about cross country! I spent last summer up here running around the lakes. I'm the first to go to college, so this is all new to everyone." Hart's interested in becoming a dietitian.
Hellenthal, from Holland, wore brown and gold for Zeeland East's Chix. Zeeland split its high school in two in 2005. Their longtime mascot, a nod to the community's agricultural heritage, gained a new rival when the Chix play West's Dux.
"I ran mid-distance track for a six-year span, from seventh grade to my junior year of high school," Hellenthal said. "I did cross country senior year because my coach convinced me to try it. I absolutely fell in love with the sport and regretted not running sooner. When I saw SMC had it back, I had to take another shot. SMC was my first and only option when I graduated" in 2018. "I fell in love with its hometown feel. It's good to be back!"
Hellenthal, 21, earned an SMC associate degree in 2020 in criminal justice. In October 2019, the Honors Program student was a member of the team which captured seven trophies at their first American Criminal Justice Association-Lambda Alpha Epsilon Region 6 conference in Minnesota.
The former Resident Assistant's (RA) career plan was to pursue forensic science or crime scene investigation by completing a bachelor's degree in biology.
"I got a little off track," Hellenthal said. "I tried nursing for a semester at IUSB (Indiana University South Bend), then came back around to biology/pre-med. I'm also going to get EMT (Emergency Medical Technician) certification to get my foot in the door."
Hellenthal manned the Esports Club exploratory table at Campus Bash Sept. 11, 2019, with founding President John Monnin. "I haven't played video games recently, but would like to get involved with that again," she said. "I've seen pictures of the new arena" in the Barbara Wood Building.
Kamanga, 21, has lived in Niles since 2016. She was born in Zambia, Africa, and also lived in India. "My grandparents live here and brought me here to finish my education." Dual-enrolled in high school, she has been accepted into SMC's nursing program.
"I toured SMC in high school and liked it," Kamanga said. "Everyone's close and it felt like home."
Kamanga considered soccer her top sport, and also took part in track and volleyball. "I'm new to cross country," she said. "During the summer I took a leadership class. Coach was one of the presenters. I opened up about playing soccer and he asked me if I'd like to try cross country. I like to be involved in school and to stay active."
Brown, 19, graduated from Buchanan High School in 2020, where he also played basketball.
He initially studied business at Ancilla College of Marian University in Donaldson, Ind., while running for the Chargers cross country team as a freshman. At SMC he plans to study construction.
"I started in cross country my sophomore year" for the Bucks. "I went to state and did pretty well," Brown said. "It's been nice running with a team for the first time in a while. I'm here to run and to see if I can compete at the next level."