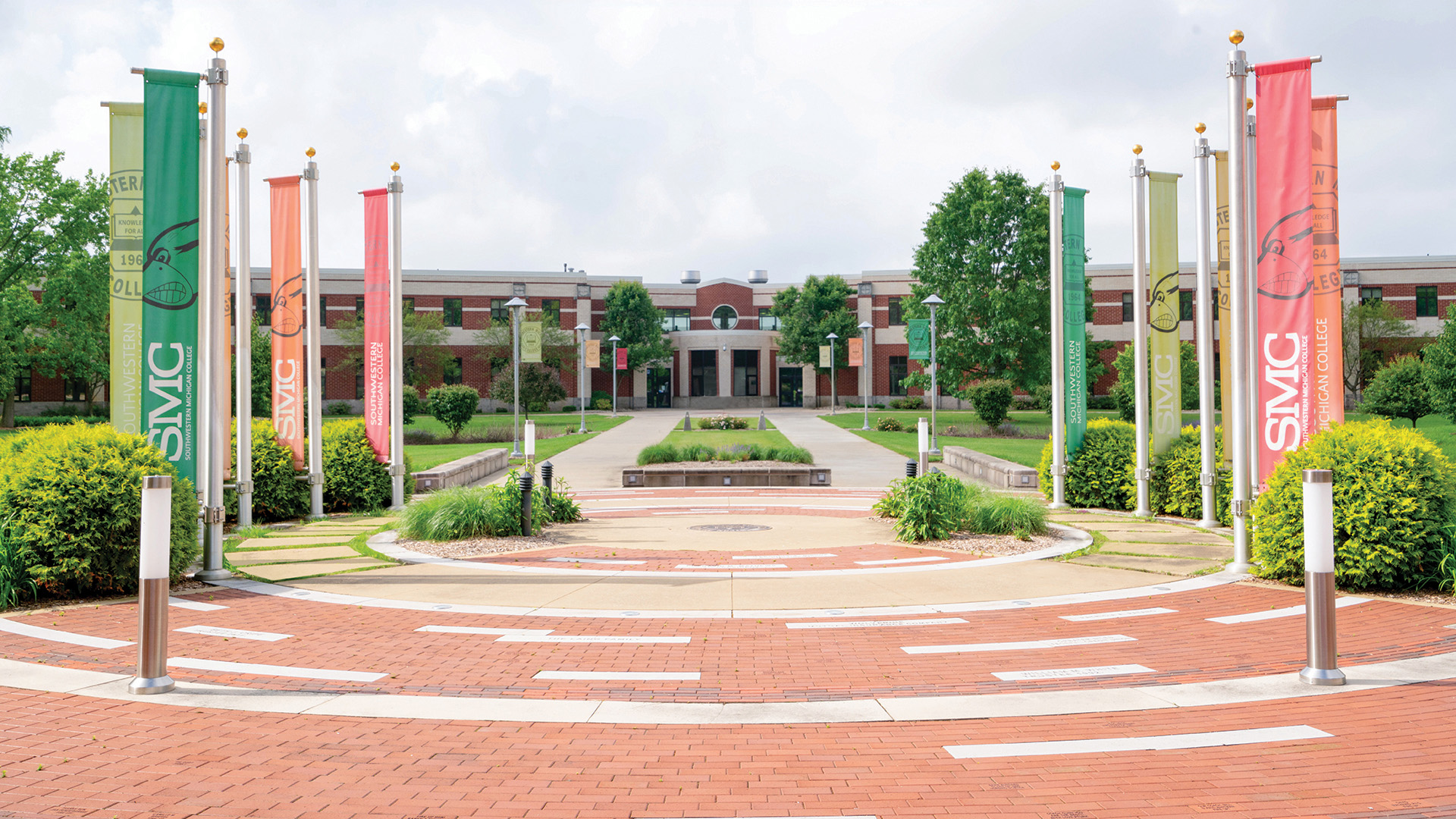 Indianapolis Colts Captain Featured at SMC Dance Clinic
Published on March 2, 2023 - 5 p.m.
Indianapolis Colts Captain Sammy Mathews drove into Dowagiac Thursday afternoon for her brother Daniel's 13th birthday.
Many recently saw the Southwestern Michigan College alumna on national television representing her NFL team in the Pro Bowl in Las Vegas.
Mathews cheered for the Colts for four seasons and for the Carolina Panthers' TopCats two seasons before that.
"I am done cheering for the most part," she said.
With an imminent move to Atlanta — she's in software sales away from the gridiron — Mathews will sideline herself from cheer squads in favor of more choreography and teaching, which is what she will be doing Sunday in 1st Source Bank Fieldhouse.
The SMC Dance Clinic is open to all high school dancers who want to gain experience and confidence in preparation for college dance team tryouts. Seniors interested in being considered for the 2023-24 Ladybirds, SMC's competitive dance team, were advised this is the best way to audition.
Signup is open through Saturday at https://swmich.edu/events/event-details/college-dance-clinic-and-ladybirds-tryouts.php
Mathews said she "absolutely" would have pursued the Ladybirds when she attended SMC.
Mathews said it will be like an "extended master class," with participants learning three routines — pom, jazz and hip-hop — so Coach Laura Odenwald can gauge technical skills.
The daughter of former President Dr. David and Sarah Mathews and the late Janet Mathews, Sammy graduated from Dowagiac Union High School in 2011 and from SMC in 2013 with an Associate in Arts degree with a business concentration.
She performed in 15 SMC shows by age 12, including "The Crucible" and "The Diary of Anne Frank" when Maryanne Arena directed theatre.
She then concentrated on dance studies with Amy Rose at Encore School of the Arts in Dowagiac. There weren't any such role models as herself as a girl. "I didn't know any professional dancers at all," except former Miss Cass County Marisa Viestenz with the NBA's Oklahoma Thunder.
Continuing her education at Western Michigan University, Mathews finished her bachelor's degree in organizational communications and business in December 2014.
Right out of college, Mathews appeared during the 2015-16 season with the Grand Rapids Drive, then a Detroit Pistons minor-league affiliate, now the Gold, affiliated with the Denver Nuggets.
Mathews, who dubs dancing her "fulltime part-time job," said four captains, each with her own game day squad, assume more responsibilities, such as helping with choreography.
There are more opportunities, too, such as the military tour which took her to London for a week.
Mathews said the Colts cheerleaders have an almost year-round schedule because of recruiting. Auditions for this fall will consume March and April. There's lots of travel for personal appearances and teaching, from the University of Notre Dame and Indiana University to Butler University or Kentucky.
The squad elects its own captains. The Colts dancers voted to send Mathews to the Pro Bowl, which was "the biggest honor," coming from such a select group of contemporaries.
The 2023 Pro Bowl Games was the National Football League's all-star game for the 2022 season. For the first time, the event consisted of skills competitions and seven-on-seven, non-contact flag football games, rather than an actual tackle football game.
While the almost-week in Las Vegas for the Pro Bowl was a "learn-as-you-go situation," dancing at that level is "a once-in-a-life opportunity, like going to camp as an adult," Mathews said. "There was a great turnout and fan engagement and it was fun to watch because the players were less worried about injuries."