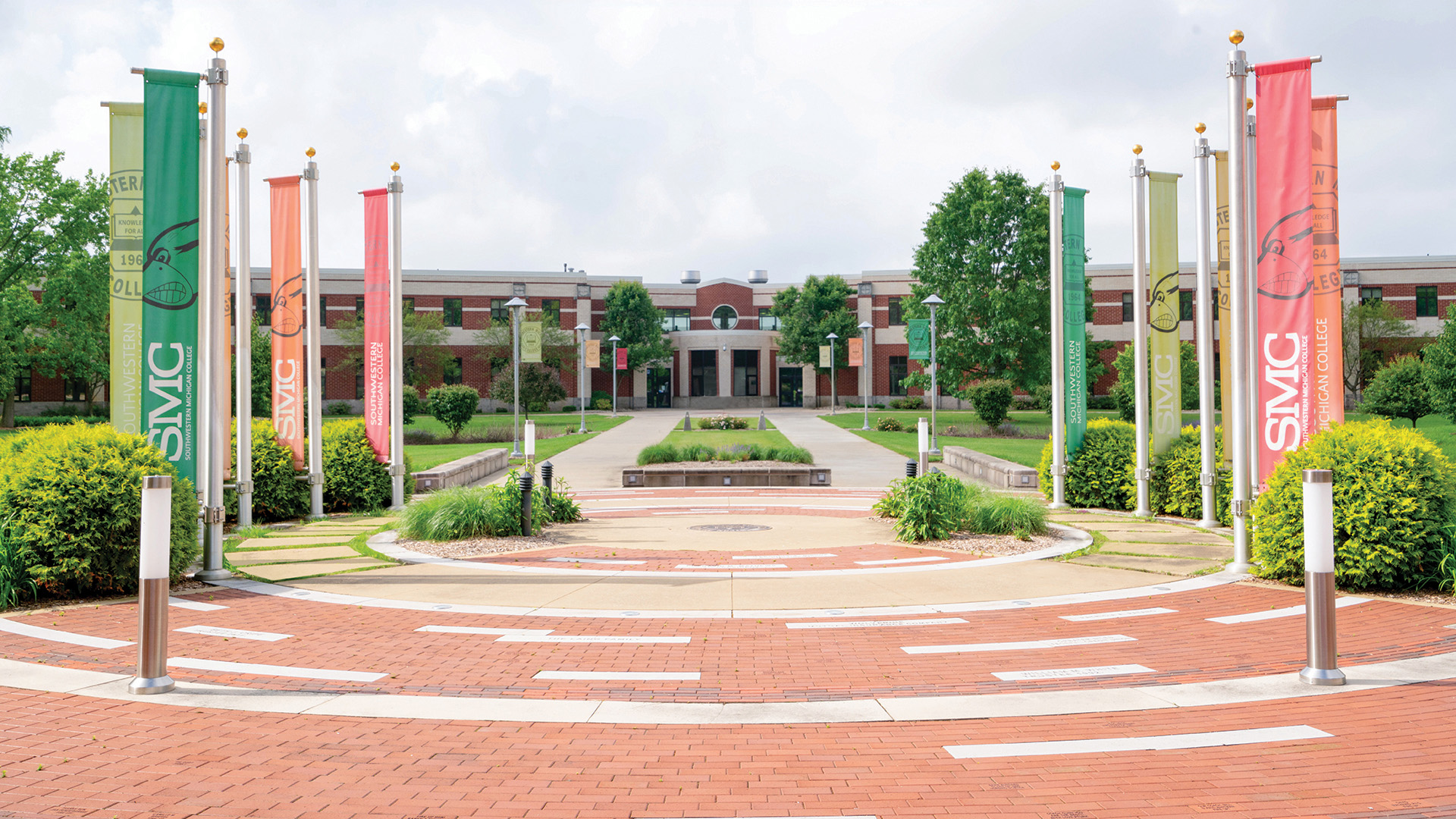 Kara Murphy Passionate About Psychology
Published on November 11, 2022 - 10 a.m.
With Thanksgiving looming, Southwestern Michigan College Psychology Club President Kara Murphy knew what timely topic to build her Nov. 7 agenda around.
Murphy, 19, of Niles, presented "Food for Thought," projecting 29 slides and passing out question sheets to drive discussion on how gratitude and healthy relationships contribute to well-being. Every person present participated.
Murphy prepares extensively because she takes her role as club president seriously as an SMC representative. "If somebody comes to see our presentation, they can see who I am as an individual and student activities available on campus. I want discussions to make it worth your time to join. If it was me, and I saw they're comfortable talking with each other, the slides look interesting and terms are broken down so even if I'm not a psychology major, I understand it well enough to want to come back."
The club talked about types of relationships and "dimensions" of health — physical, emotional, social, spiritual and intellectual. "I want to make everyone feel included and heard."
This is the sophomore's first semester as president.
"I joined last spring and was treasurer," she said. "I wanted a way to get involved on campus as a commuter. I didn't feel like I was getting the whole college experience. I wanted to meet new people with interests similar to myself. (Associate Professor) Christy Tidd has been very helpful and patient as I adjust to this new position because I had a lot of questions."
Murphy hopes to transfer to Western Michigan University. Its Kalamazoo Autism Center collaborates with the Department of Psychology to provide therapeutic services to children and young adults, ages 2-21.
"It's called applied behavior analysis. I'd work with individuals on the autism spectrum, helping them learn essential daily living skills," Murphy said. "Initially, I thought about criminal justice and the FBI, but it's super competitive. I kind of felt lost until I met a lady who worked at LOGAN Autism Learning Center, Benton Harbor."
"I've been working as a technician since August 2021," she said, "running programs made by the behavior analyst I would like to be. It's completely different from what I was doing," serving food at Niles' Wings Etc.
"Her husband was the manager and she worked as a server on Fridays," Murphy said. "I asked her questions about studying psychology because she has a master's. We had a lot of conversations about the field which got me really interested."
"I was hesitant to go into this field because it's so new to me. Developmental and intellectual disorders do not run in my family," she said, "but I've learned I really like helping people and it's been very rewarding. I love things that are positive and making a difference in kids' and adolescents' lives."
One of Murphy's club goals "was for them to get bachelor's as well as master's degrees because it's almost required psychology majors have master's to get good-paying jobs. That's also why I'm having individuals come in." December's guest speaker is a school psychologist.
She surveyed the club to set biweekly hour meetings Monday mornings at 10:30. "I'll send another (survey) for spring, when classes change."
She volunteered through Trunk or Treat, a mobile food pantry and Busy Hands. In high school, she participated in Students Against Destructive Decisions, but never in a leadership role.
"I'm very grateful SMC has given me opportunities to grow and taught me that if I really want to be successful, I have to put the work in," the Dean's List student said. "My passion for psychology has driven me to do well in school, so I can be really successful in my career. I had to find my passion. I was all over the place in high school. I wanted to be a vet, a lawyer and a forensic scientist."
A positive influence on Murphy was her creative writing teacher, better known among Roadrunners as Head Volleyball Coach Jenny Nate, who studied psychology at SMC.
"She's a hard worker, a great coach and motivates people to want to work. I value her as a person. She played a big role in developing me to feel confident about myself," she said.
To turn one of her questions back on Murphy, for what would she like to be famous?
"When I was younger I wanted to be a YouTuber," she laughed. "Now, it's like the student who said, 'I just want to be a Nobel Prize winner.' I'd like to be known for intelligence or knowledge, as opposed to attractiveness or charm, and I've advanced my learning to where I want to help others."