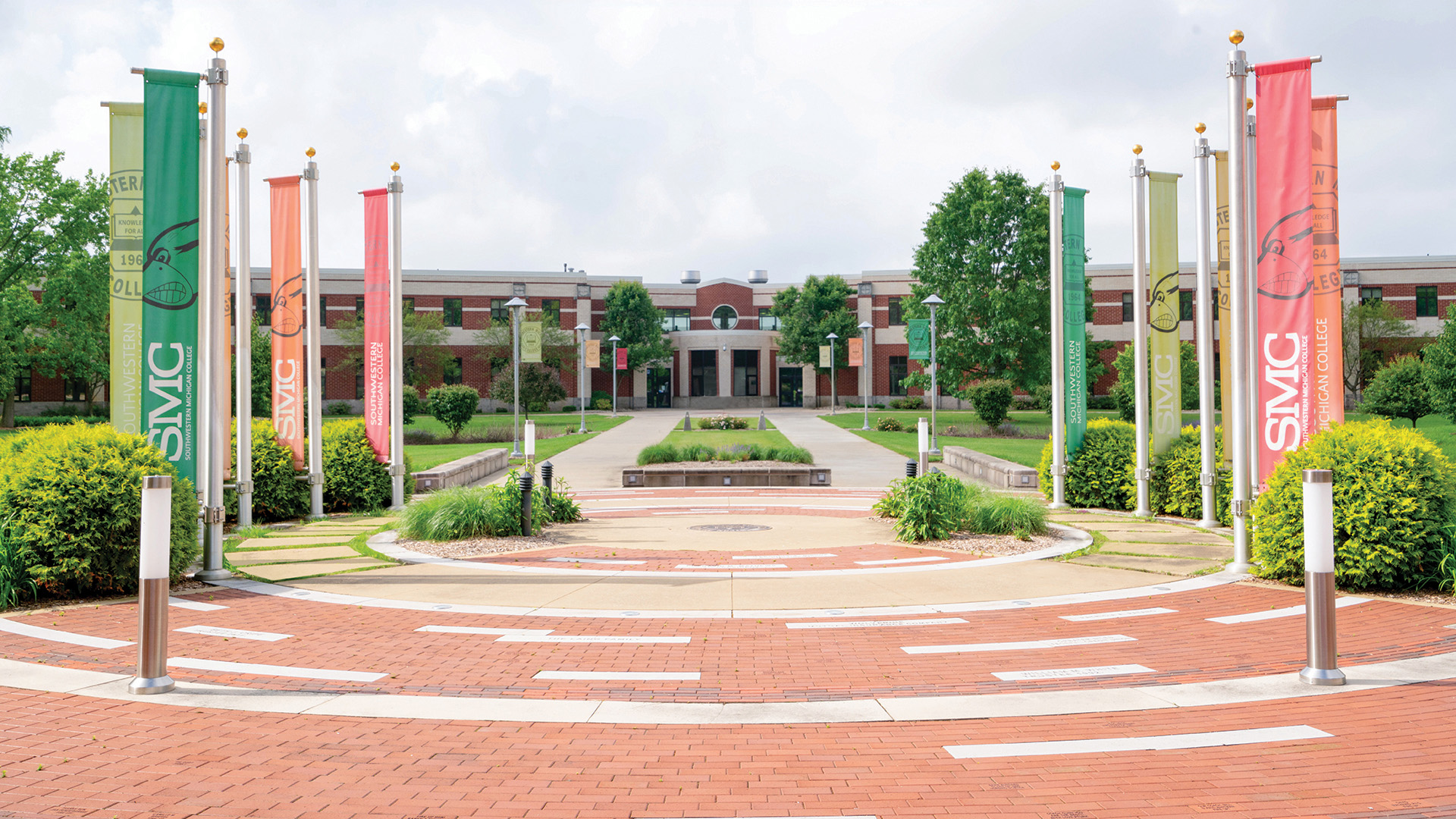 Mark McAfee Presenting to American Sociological Association in Philadelphia
Published on May 16, 2023 - 10 a.m.
It should be a spectacular summer for Benton Harbor's Mark McAfee between graduating from Southwestern Michigan College and presenting to the American Sociological Association (ASA) conference in Philadelphia Aug. 17-21.
McAfee, who has been accepted to Western Michigan University to start in January, was one of only 30 students invited to join the ASA Honors Program.
The president of Psi Beta, SMC's chapter of the national community college psychology honor society, and vice president of the Psychology Club, will present his research essay, "The Homelessness Industry: Crisis Points, Social Policies and Individual Experiences," which is "going to push me out of my comfort zone."
McAfee was chosen from more than 2,000 applications submitted by national and international undergraduate sociology students. He recently returned from the April 19-23 Midwestern Psychological Association (MPA) convention in Chicago.
"I really liked connecting and interacting with people finishing up their degrees or going to grad school," he said. "It gives me confidence to pursue my education going forward."
"I am especially proud of this student," said Professor Dr. Barbara Karwacinski, Humanities and Social Sciences chair. "He attended SMC from 2015 to 2017, but he didn't complete a degree then. He came back to SMC last summer, and he is thriving now."
He "wants to do research, then become a therapist" and, ultimately, a professor. "I lived in Kalamazoo for two years. That's where my interest in psychology started in 2018, watching YouTube videos with psychologists, and reading articles. I was working factory jobs. I detoured out of college," traveling and working in Texas, Louisiana and North Carolina during the pandemic.
"I saw opportunities in that terrible time," he said of striking out for Texas in June 2020. "There were lots of frontline jobs in factories and warehouses. Dallas had so many more job opportunities than Kalamazoo, though their temp agencies move slower."
The psychology major's ASA project originated with his research-based SOCI 202 class. "I worked on it throughout the whole semester. We learned how to do methodologies and to interpret data," McAfee said. "I was surprised because it was so competitive."
"I've never directly experienced homelessness," he said. "There's an entire shelter industry that revolves around homelessness after the pandemic. I believe if anyone wants to find solutions to any social problem, and we can all come together, we can solve it. I became interested in it because I believe it has more to do with classism. If I was CEO of a store, people would see me with respect. But if I was homeless and did not have such a title, the attitude would change. I'm interested in that aspect of homelessness."
Factory jobs "cap you at a certain rate which makes it difficult" to advance. "In Texas, I wondered what the point of going down was if I did the same stuff I did at home and not improving myself. I came home at the end of 2020. My first semester back was Summer 2022 with 10 credit hours. Fall and Spring, I took 19 back to back."
"I love Barbara," he said of working with Karwacinski. "She has such positive energy and gives amazing advice. You can feel that her heart is in education and she really goes out of her way for students."
"Your experiences make you more mature," McAfee, 26, said of the difference between his two times at SMC. "I'm more committed to school and more interested in what I'm studying. Working factory jobs, I realized I had to work 60 to 80 hours a week to have any money left over when the bills were paid. It's a cycle you can't get out of unless you get a certificate or a degree.
"It took a long time to find what I'm passionate about, but at least I got there, and it had to happen how it did for my attitude toward life to change. Then, I wasn't aware of a lot of things. The biggest thing I've learned in eight years is that you can't get better until you want to — not extrinsic motivation for other people. Then you grow and start moving forward."