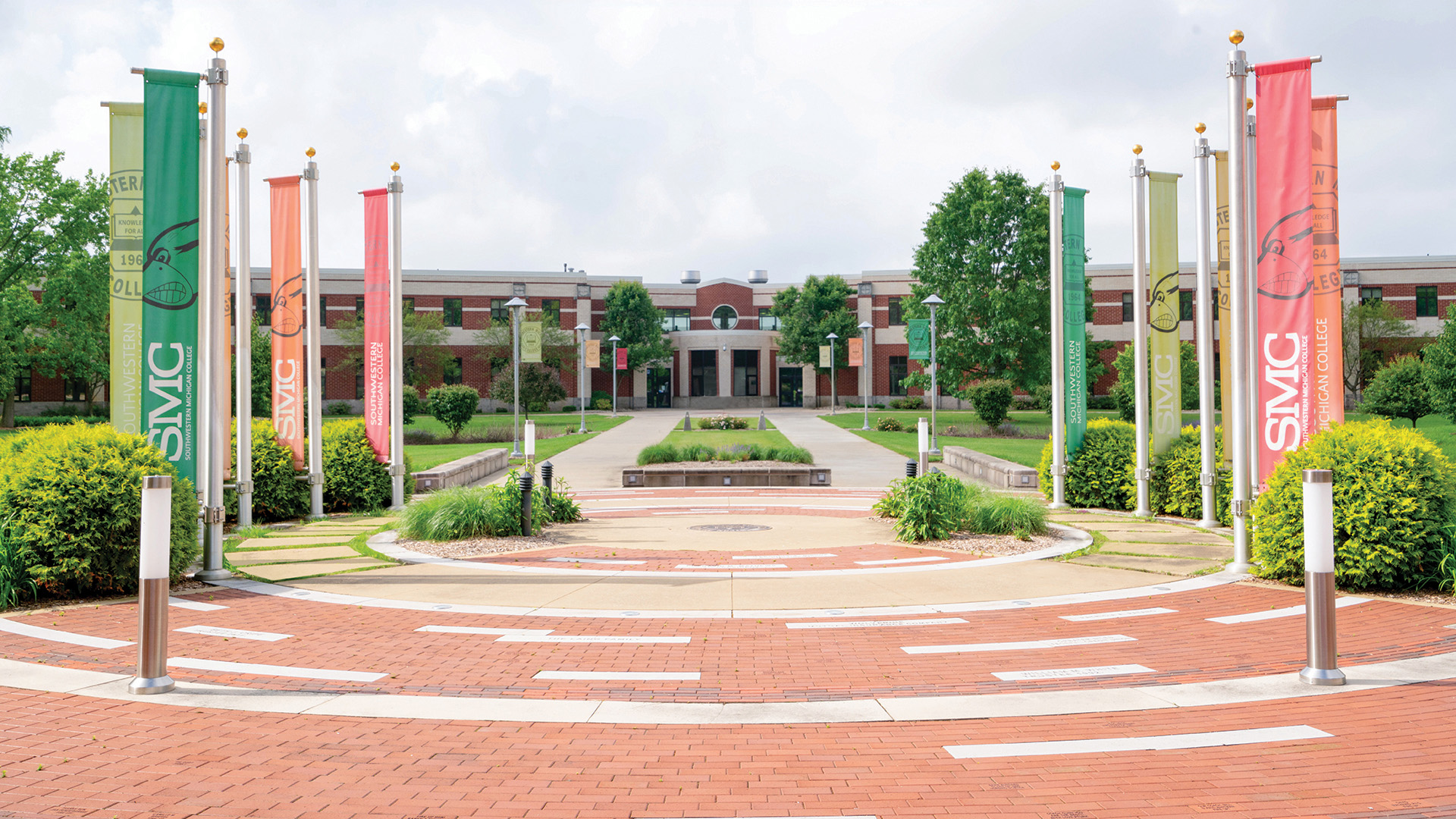 Marketplace Theatre Co. Opens on Broadway in Cassopolis
Published on June 21, 2022 - 10 a.m.
Southwestern Michigan College alumna Alicia Savage's lifelong dream is using her passion for the performing arts to help people.
The grand opening and art gala of her Marketplace Theatre Co. on Broadway in Cassopolis took place June 11 before more than 300 people. June 17's Ashton Wolf Dueling Pianos sold out.
Summer acting classes for ages 9-17 run through July 20. Voice lessons are available, and a teen summer musical theatre five-day workshop is offered July 25-29, culminating in a performance on Friday.
Illusionist Kevin Long, who has appeared on "America's Got Talent," performed opening night and returns July 9, with a Sir Elton John Tribute set Sept. 3. Her own duo, Savage Mike, with guitarist Mike Davis, performs an acoustic pop/Christian music mix Sept. 24.
During August another art gala features Sharron Ott on the 6th and a children's summer musical theatre workshop Aug. 1-5, capped by a performance on Friday and, on Aug. 19-20 and 26-27, the '90s to Now! variety show.
The former Alicia Anglin graduated from Niles High School and from SMC in 2001 with an associate degree in musical performance.
Savage, of Dowagiac, is married and has a daughter, Gwen, who just finished high school, and a son, Roman, completed sixth grade. For her day job, she works as an outside sales representative for Gravity Winery in Baroda.
SMC "was one of the best times of my life. I still have friends from SMC," Savage said. "It was such a foundational experience for me. Maryanne Arena did theatre. Carolynn Hine-Johnson did dance. Dr. (Ron) Lofgren did choir. I had the opportunity to play Lola in 'Damn Yankees' " Feb. 17-20, 2000, which "hit one out of the ballpark" according to The Southwester's review.
In March 2000, for a series of one-act plays, she acted in "The Audition" and directed "Hold for Three" and "The Ferris Wheel."
"I developed my performing skills there," Savage said. "This was such a great experience! I'm primarily a singer, but I did all of it. Vocal lessons with Randi Pickley, acting classes, played a little piano. Our little group of theatre friends was together 24/7. Dr. (Marshall) Bishop was president, and I was great friends with his daughter, Kathy. She was in dance and musicals with us."
Savage selected SMC "because I didn't feel ready to go to a huge campus. I wanted to be able to be close to home and to get an education at an affordable price. That was very important. With all the basic classes offered here, why would you spend more money? (SMC) had everything I wanted to do and met all of my needs."
After graduation, Savage moved to Las Vegas. She sang at The Palms Hotel and Casino and met a lot of talented people. She even began work on her bachelor's degree.
"I started to enter UNLV (University of Nevada, Las Vegas), but then I wanted to travel, so I went with the University of Phoenix online to finish my bachelor's in human services and management. Having a bachelor's degree was important to me. I'm very people-oriented, so it's kind of a social work degree. I want to use performing and the arts to help people. It's not just about being on stage, it's how to open people up so they can discover themselves," Savage said.
Savage owned a performing arts studio in Niles, Euphoric Stage, that was similar in concept, with acting and guitar classes, vocal lessons and a contract with a professional artist who taught painting.
"I want (Marketplace Theatre Co.) to be welcoming to everybody and a fun place to get away for a little bit," Savage, the youngest of three sisters, said. She showed her playful-performer side as Gilda in Gilda and Louise, a Niles comedic duo.
"I needed a very specific kind of space that was affordable" and found it at 144 S. Broadway, with the sparkle of Stone Lake as a backdrop on the west side of the street, south of the 1899 courthouse. The 4,000-square-foot building seats 75 to 100.
"I love the old architecture. It's all natural brick," Savage said. "We're going to have a coffee shop (Savage Bean) and a cottage baker who delivers baked goods," Sweet Tweets by Jennie (Todd, who has been turning cake into art for 12 years).
"By 2023, we hope to be able to pay all of our performers. Whether it's our own show or other shows, we want to be a professional theatre, not a community theatre, so sponsorships are really important, and we are seeking sponsorships. Rights to shows, musicals or plays, can be a couple of thousand dollars, so we need help building the business up, so we can give back to the community. Cassopolis is a very welcoming place and, especially in the summer, a hoppin' place" with improvements made to Stone Lake's beach.
"I had a voice student at Diamond Lake and would go there with my keyboard for her lesson, so I know there's talent and people who love the arts," she said. "When I went to (SMC), as a summer job, I was a landscaper for the Edward Lowe Foundation."
"We are planning two 'Give Back to Cass' events. We are raising money through a concert for the Cassopolis Little League (June 30 with singer/guitarist Terry O) and are in the planning stages of an event to raise money for the Edward Lowe Council on Aging," Savage said. "The Cassopolis community has been incredibly supportive. I am very grateful to them!"