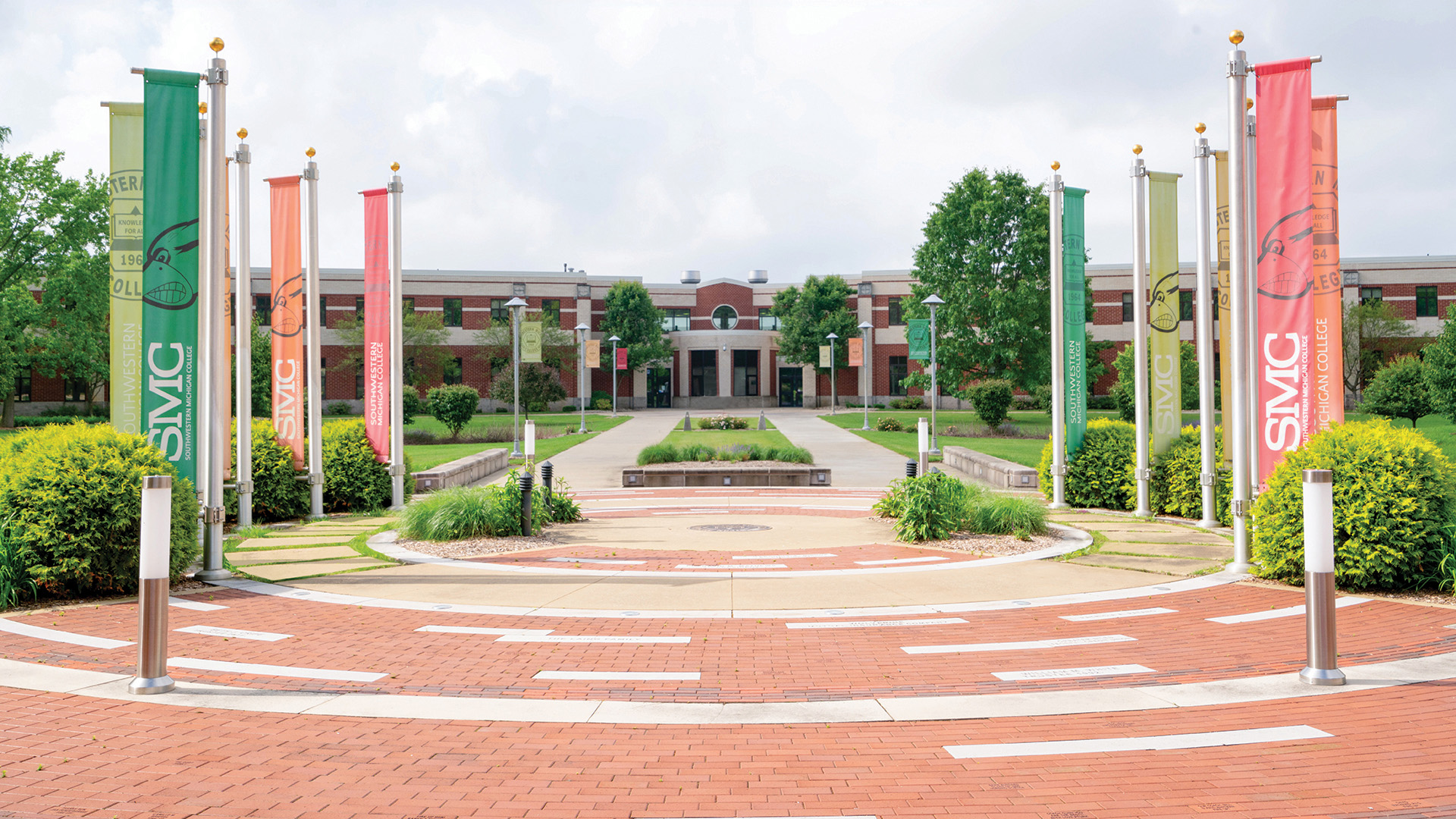 McKenzie Marks 35 Years on SMC Board of Trustees
Published on February 9, 2022 - 5 p.m.
At the Feb. 9 regular meeting on the Dowagiac campus, Southwestern Michigan College's Board of Trustees presented four service pins, including Vice Chairman Keith H. McKenzie's for 35 years.
McKenzie, of Cassopolis, for whom SMC's first residence hall was named on Aug. 16, 2009, has been a leader in the agricultural community for decades. McKenzie was appointed to the board on Jan. 6, 1987. He joins the late Dr. Fred L. Mathews as the only trustees to reach the 35-year plateau.
McKenzie is past president of the Michigan Livestock Exchange and the Michigan Pork Producers and was appointed to the Michigan Agricultural Commission by Gov. John Engler. McKenzie also received a Distinguished Service to Agriculture award from Michigan Farm Bureau. In 1989, he added a Michigan Master Pork Producer designation.
He and his wife, Darlene, who taught second grade, have two daughters and a son. In 2002, they jointly received special recognition for dedicated service from the Southwestern Michigan Pork Producers.
McKenzie, who studied agricultural economics at Michigan State University, served with the U.S. Army's 14th Cavalry Regiment as a tank gunner. He has been a director of the G.W. Jones Exchange Bank, also for 35 years. Trustee William M. White made the presentation.
Theresa Carlton of Cassopolis accepted her 20-year pin from Trustee Becky Moore. Carlton, an SMC graduate who also has a bachelor's degree in organizational management from Bethel College, is the Office of Information Technology's technical security coordinator.
Coordinator of Library Services Jennifer Zimmer of Augusta was awarded her 10-year pin by Trustee Beth Cripe. She has a bachelor's degree in English and theatre education from Western Michigan University and a master's degree in library science from Wayne State University. Zimmer also chairs SMC's Diversity Committee.
Teesha Conley of Dowagiac received her five-year pin from Trustee Tracy Hertsel. She joined SMC as a student records specialist from the Michigan Department of Health and Human Services for Cass and St. Joseph County as a child welfare program manager. She holds MSU bachelor's and master's degrees in social work.
President Dr. Joe Odenwald reported SMC's 55th Commencement Saturday, April 30, will resemble 2021's, with two outdoor ceremonies in Alumni Plaza at 10 a.m. and at 1 p.m. Graduating students will receive more details in the coming weeks.
In other business, trustees accepted a $20,000 gift from St. Denys Foundation of Dowagiac and acknowledged 27 donations totaling $26,705 to the SMC Foundation.