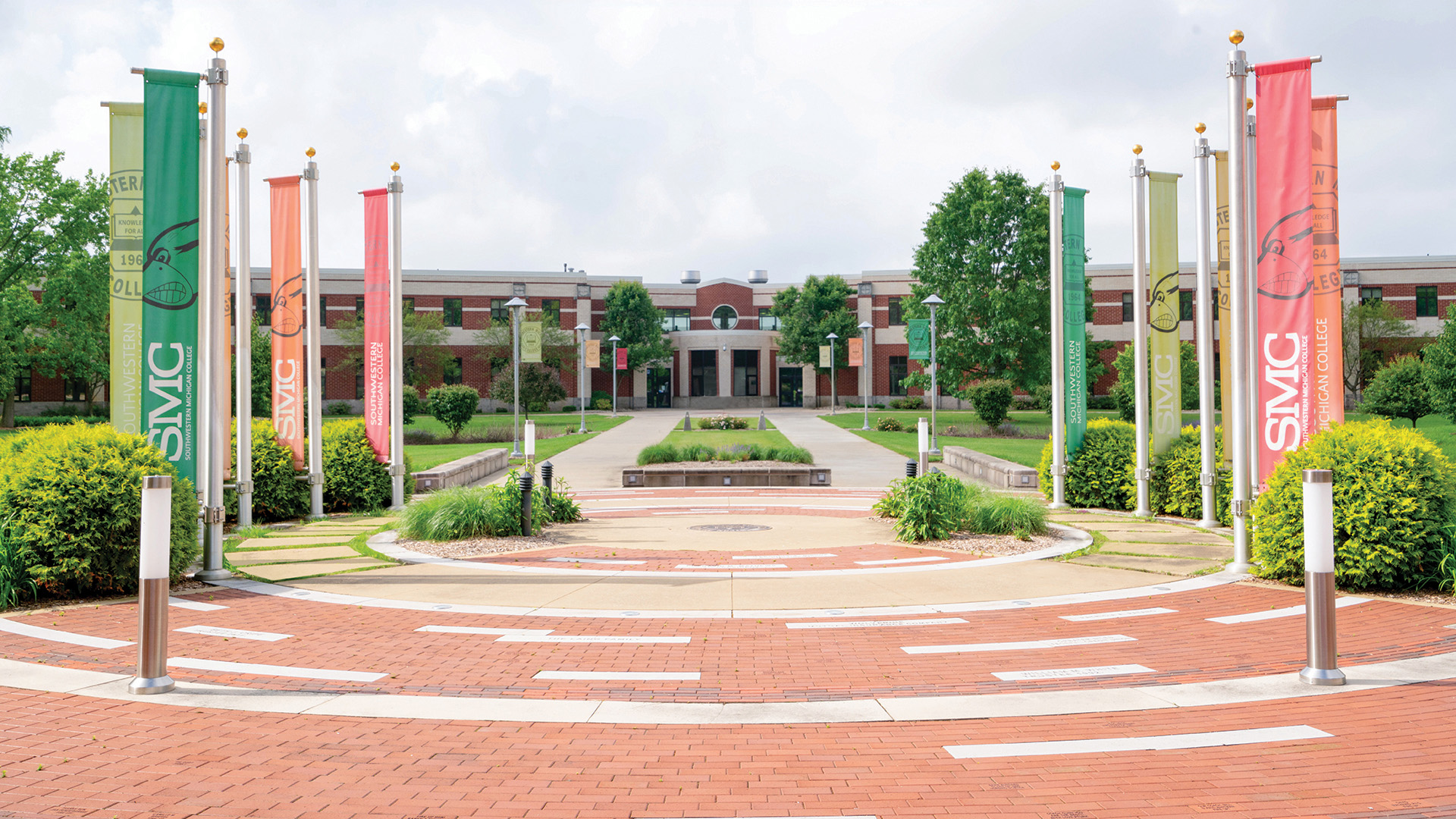 Meet SMC's Class of 2023
Published on September 2, 2021 - 11 a.m.
Southwestern Michigan College's Class of 2023 is moved in and ready to start 2021-22 classes on Sept. 7.
SMC Provost Dr. David Fleming provided a snapshot of the freshmen ranging in age from 16 to 58 from 19 Michigan counties, five states (Michigan, Indiana, Illinois, Ohio and Wisconsin) and two countries, the United States and India.
"Predominantly they're 18 and 19, but 15 percent of the class is 25 or older," Fleming said. "In a class of 20 students, at least three other students are probably going to be a little bit older. Take advantage of that diversity and see the world beyond the scope of what you've always known."
The average age of class members is 20.8, Fleming said of the 212 females and 158 males.
Freshmen are predominantly majoring in health services, followed by general studies, business, criminal justice, automotive technology, psychology, biology/medical pre-professional, entrepreneurship and construction trades green technology.
At Sept. 1's New Student Convocation in the theatre of the Dale A. Lyons Building on the Dowagiac campus, President Dr. Joe Odenwald reassured freshmen he remembers his own mix of "excitement and anxiety" 20 years ago as he embarked on college.
Odenwald offered "three succinct pieces of advice" — ask for help, keep moving and use this time to grow.
"Everyone here is rooting for your success," he said. "I've never been anywhere in my career at five institutions that cares so much for students. College success isn't about how smart someone is, it's about how well you take advantage of the plentiful resources around you at SMC. The only way you fail at your goal is if you give up."
When he climbed in his pickup truck for the 56-mile Labor Day weekend drive home from college his freshman year, Odenwald got lost.
"I went north, south and west and they weren't right," he recalled. "Finally, I saw a row of restaurants with an Arby's sign that looked familiar," so he turned east.
"This year is going to be great fun, but you will get confused at times. Just keep moving. Don't quit looking. If a test knocks you down, study harder for the next one. Go see your professor, go see the folks in the library who can help you study more effectively. If you're struggling mentally, and we all do from time to time, go see our counselor.
"College is about getting a degree or certificate to have a better means of making a living," Odenwald said, "but it's also about having a better life. You're going to meet people from different backgrounds and perspectives. That's a good thing. Your view of the world will expand. This will help you and all of us grapple with the challenges that face us in the future."
The president compared college to potted plants.
"When you get plopped on campus, that's your soil," he said. "Then you benefit from the new environment and become so much more than what you could have been without being introduced to the rich nutrients found on a college campus."