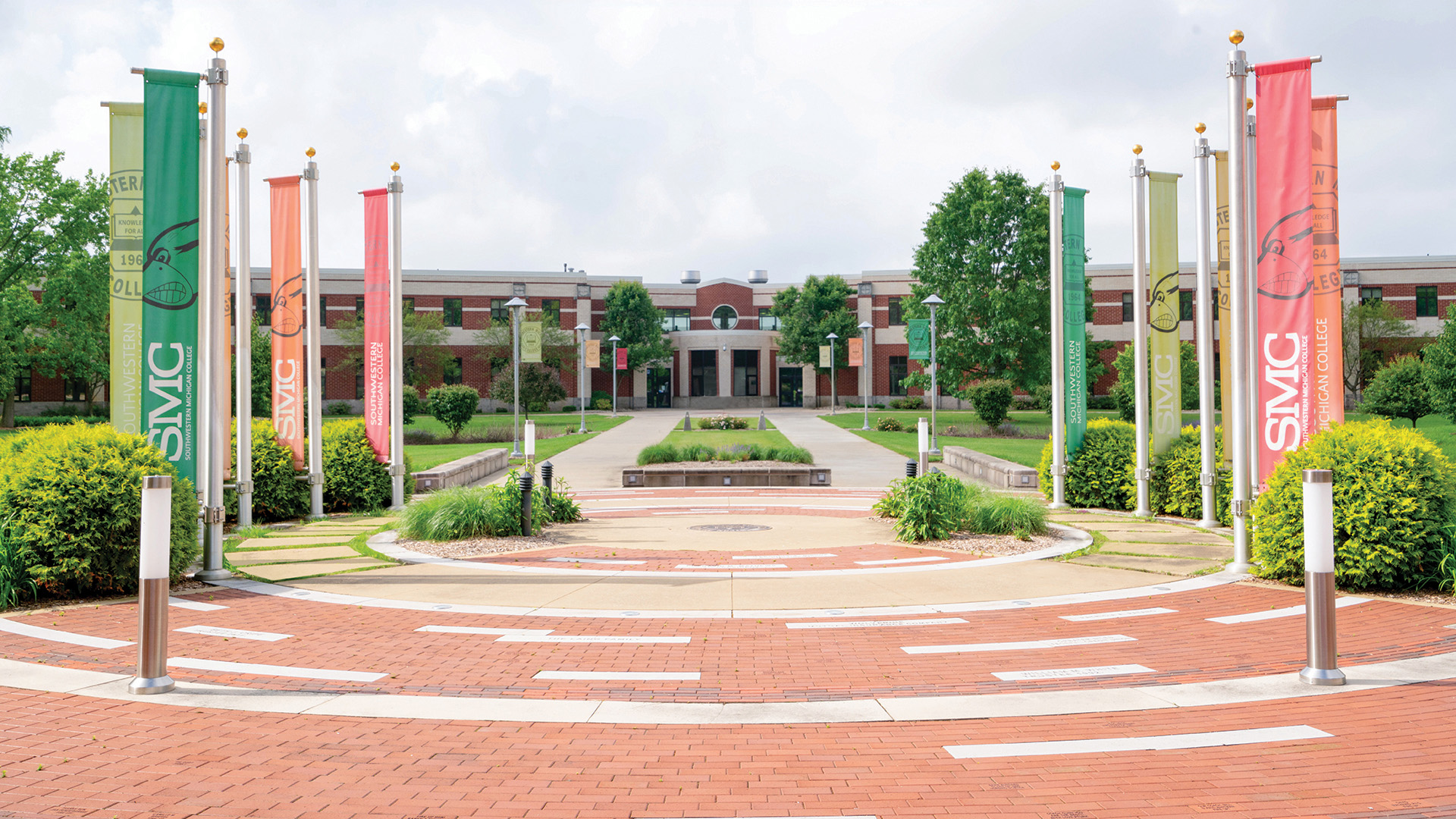 Michigan Retools Approach to Teaching Teachers
Published on June 8, 2023 - 10 a.m.
At Southwestern Michigan College, "clinicals" historically refer to something nursing students experience.
That's changed with Michigan's new approach to teaching early childhood and elementary education.
Under the state Department of Education's redeveloped teacher certification structure, majors still student teach, but that only accounts for half of their 600 hours. The other 300 are clinical hours.
Ranee Conley, assistant professor of early childhood education and director of SMC's program, has a master's degree in education/special education. She's a 31-year veteran who attended Indiana University, taught in Bloomington for seven years and joined SMC in 2019.
"Our EDUC 101 class has 21-24 exploratory hours. Fall was our first semester with clinical hours, so it's incredibly new. The EDUC 101 students identify what age group they're most interested in," Conley said.
Clinicals take place in all four Cass County school districts — Dowagiac, Edwardsburg, Cassopolis, Marcellus — as well as Niles, New Buffalo, Coloma and Brandywine.
"Other courses that have clinical hours, which is what the state calls them, they are placed in the age group they think they want to teach and their hours are with the same teacher," she explained.
"Prior to this transition that's taking place, if one wanted to teach children sixth grade or younger, you got an elementary degree from a four-year college, then sit for the test for an elementary teaching certificate. You could then have add-ons, referred to as endorsements. You could get a preschool endorsement, an early childhood special ed endorsement, that sort of thing.
"Across the country, each state does its own teacher certification," Conley said. "Michigan has transitioned to what is called a grading banded system. At the college level, you earn degrees focused on what age group you want to teach or what specialization you might want. You are certified to teach across bands. There's a ton of intentionality behind it."
Conley said Michigan's standing in such metrics as reading success and graduation rates drove the new approach.
"Michigan has not been a high performer," she said, "so we looked to find downfalls in teacher preparation. There's a huge difference between teaching kindergartners and sixth graders — understanding child development, pedagogy, brain research. The intention Is to hone into the teacher preparation and certification systems for where is your area of specialization, so to speak. The goal is to encourage anyone going into teaching to focus on what we call two bands. Do you want to focus on birth to third grade or preschool to sixth grade?"
'It's okay if people hate it'
Conley added, "It's okay if people hate it, but I want people to know that I was on the committee that developed the birth to kindergarten standards with the state prior to coming here, so I'm a believer. There are five — Michigan, Iowa, Maryland, Minnesota and Nebraska — that are birth mandate states.
"What that means," Conley said, "is there are birth to 3-year-old services mandated from the federal government that we meet that requirement through educational entities. In Michigan, if a child is identified as having needs, whether they fall into special education or some other areas of eligibility. Funding is funneled through the ISDs."
In Cass County that's Cassopolis-based Heritage Southwest Intermediate School District, formerly known as Lewis Cass ISD.
"Indiana is not a birth mandate state, so when a child is eligible, a separate entity provides those services until public school."
Conley, from Elkhart, started her career in Indiana public schools in 1991. "I was in Indiana schools for almost 17 years, working with 2-year-olds to eighth graders, as a special education teacher in partnership with general education.
"Prior to the renaming of Lewis Cass as Heritage Southwest I was here as an early childhood special education teacher and an Early On provider" for early intervention services for infants and toddlers, birth to 3 years old, with developmental delays and/or disabilities.
"I've been blessed with rich, deep experience," she said. "I've worked extensively with occupational therapists, speech therapists, physical therapists, counselors, trauma specialists and children who are medically fragile."
In 2012, Conley joined St. Joseph County ISD in an administrative role.
It's actually two programs
Conley presides over what is actually two SMC programs.
"We have the early childhood education program," she said. "That was primarily for people who wanted to work in Early Head Start, Head Start, state-funded preschool, GSRP (Great Start Readiness Program, Michigan's state-funded preschool program for 4-year-old children with factors which may place them at risk of educational failure) and people who want to own and operate their own child-care centers.
"Before this, that was who chose the early childhood education associate degree," Conley said. "The other program which also exists is the elementary education associate degree. That's the first leg because to be a certified teacher in this state you must also earn a bachelor's degree. It has been realigned to reflect the two different elementary bands. We have an articulation agreement with Ferris State University and are exploring additional partnerships."
Working with Academic Advisor/Transfer Coordinator Christine Amstutz Moore, Conley was surprised Fall Semester 2022 to find the 78 students exactly evenly divided — 38 in ECE and 38 in elementary.
"All of our courses are offered at 4:30 or later so folks who work fulltime can adjust their schedules," Conley said. "That's helped this program grow. We understand that whether it's early childhood or elementary, we have folks who are already working in child care with the schools, so we meet their needs and allow them to go back to school. All of the courses are offered here in Dowagiac. Some are offered in Niles between 11:30 and 1:30 for our dual-enrolled students."
SMC's four-credit EDUC 220, Guiding Children's Social Development, reflects Conley's more than 20 years as a Conscious Discipline adherent.
"Understanding brain research and why we fall short simply hoping we can do behavior management with rewards and punishment and wondering why that doesn't work," she said. "SMC has allowed me to offer this as an enrichment session. Heritage Southwest has two from their staff taking it. Last summer the Pokagon Band paid for 10 of its employees to have their own section."
Around the corner from her office on the second floor of the Dale A. Lyons Building and next to her classroom, a mock classroom is developing. Great Start Collaborative, for example, can hold parent meetings in one room, with child care available next door. Another use is materials that facilitate curiosity and problem-solving, which is why gears and STEM items that introduce 3- and 4-year-olds to physics and higher-order thinking are alongside a traditional play kitchen.
One thing apparent at a glance is the move away from bright primary colors and plastics that can overstimulate thinking in favor of calming nature-based materials.
"These are materials for emotional development and self-regulation for that four-credit course," Conley confirmed.