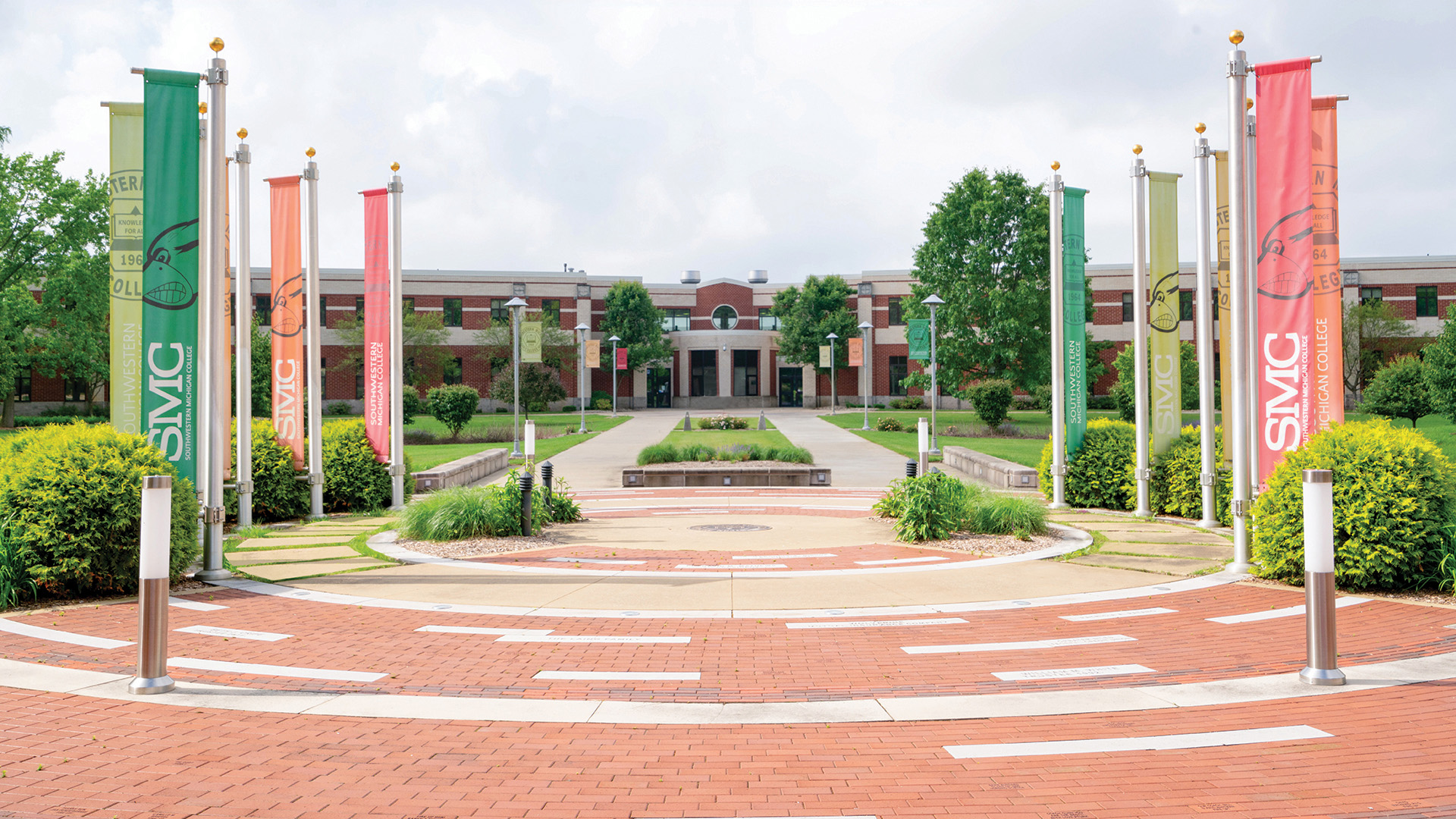 Motivational Barber Urges SMC Students to be 'Greater'
Published on September 2, 2021 - 3 p.m.
Great isn't good enough for Kintae Lark.
"We all have the ability to be average, good or great. Or greater," Lark said Sept. 1 at Southwestern Michigan College's New Student Convocation in the theatre of the Dale A. Lyons Building on the Dowagiac campus.
"We only get one life and we choose our path and our destiny. Today is a blank slate to get to the next level. But we've got to be careful because if we don't change our thinking, behavior patterns and discipline, we will never achieve greatness."
SMC's Class of 2023 also heard remarks from President Dr. Joe Odenwald, Provost Dr. David Fleming and Dean of Development Katie Hannah.
Lark, whose mother had three children by 19, grew up in homeless shelters in four states — 24 by eighth grade. He learned to cut his own hair at 12, determined to achieve "something different."
"My life's mission has been helping the generation behind me get to the next level," Lark said. "In Indiana, where there are 65,000 barbers and stylists, just because you go to school for 1,500 hours doesn't necessarily mean you're going to be successful. If you want to make an impact, you've got to get past average, good and great. It's like the difference between a thermometer and a thermostat. You can take a temperature with a thermometer, but thermostats provide direction to the environment. When you're great you begin to come up with innovative ideas and make magic happen."
Lark's five-point approach is to show up, stretch your thinking, increase your capacity, service and discipline.
"Your yesterday has no business in your tomorrow! Where you're going is greater than where you've been. You're never going to be greater than what you think about yourself. Mindset makes all the difference."
Lark graduated from Washington High School and earned an organizational management bachelor's degree from Bethel University, then continued to his cosmetology instructor's license.
In 2012, Lark began taking his salon chair to the streets, from gas stations at midnight to murder scenes for a pop-up barber shop dispensing free haircuts.
"It was my way to not sit back and allow violence to take place," Lark said. "The next thing I know, I'm on national TV cutting hair. But not everyone wants to be great, so be careful who you affiliate with. Discipline yourself. You've got to serve your studies right now if you want to be the boss someday."
Much has changed for the barber, 42, since he last spoke at SMC in October 2019.
The founder of the 5-year-old Inspiration School of Beauty Culture paused it during COVID-19. The youth pastor took a job with the City of South Bend as youth employment coordinator. "Now we've got nine professionals working out of our school building in their own shops," he said.
He and Tanika, whom he married in 2002, had a pandemic baby, a son now almost 7 months old. Their daughter is in second grade.