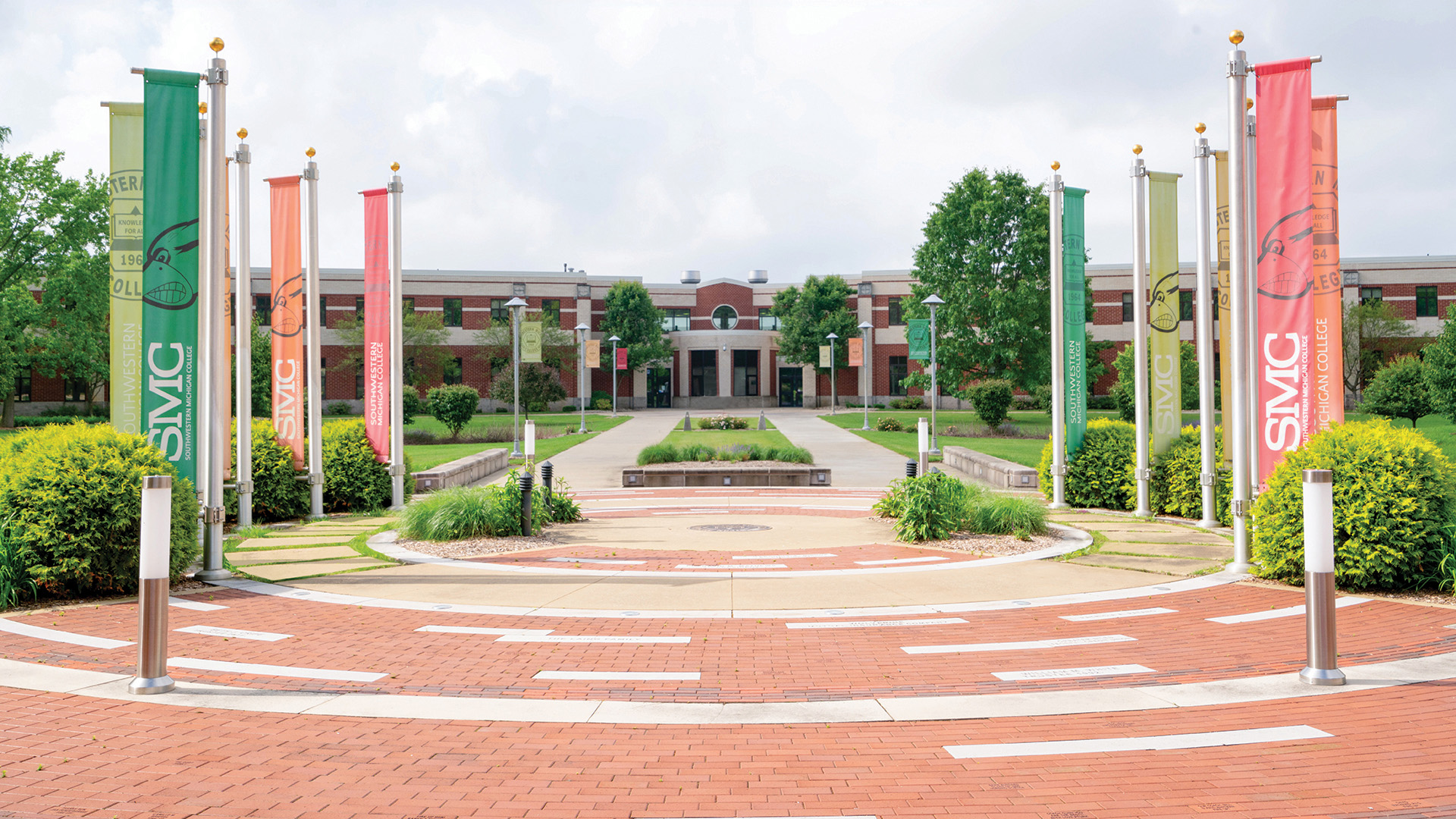 "Music of the Spheres" Celebrated Natural World
Published on March 13, 2023 - 2 p.m.
Southwestern Michigan College Department of Fine and Performing Arts' winter choral concert Feb. 24 featured "Music of the Spheres," conducted by David Carew, Director of Choral Activities.
The program of multi-cultural music's songs celebrated the natural world.
Pieces included: "Down in the Valley" and "Desperado" by the Men's Ensemble, with tenor soloist Coby Henslee of Watervliet; "God's Gonna Set This World on Fire" by the Concert Choir; "Muusika," "Moon River" and "Lo Lefached," by Select Voices, with a duet by Claire Robinson of Stevensville, mezzo; and Nathan Hunsberger of Edwardsburg, tenor, on Henry Mancini's "Moon River."
Chorllennium sang "I See the Heaven's Glories Shine," with a solo by Jessica Schuur, mezzo; "Choose Something Like a Star" and "The World is My Garden."
The combined choirs closed with "Past Life Melodies" and "There Will Come Soft Rains."
Earlier in the day area high schools attended a choral workshop with Marcus Jordan, director of SMC's spring musical "The 25th Annual Putnam County Spelling Bee," presented March 23-25 at 7:30 p.m. and on March 26 at 2 p.m. Call (269) 782-1280 or visit swmich.edu/performances for tickets.
Jordan critiqued singers from Dowagiac and St. Joseph.