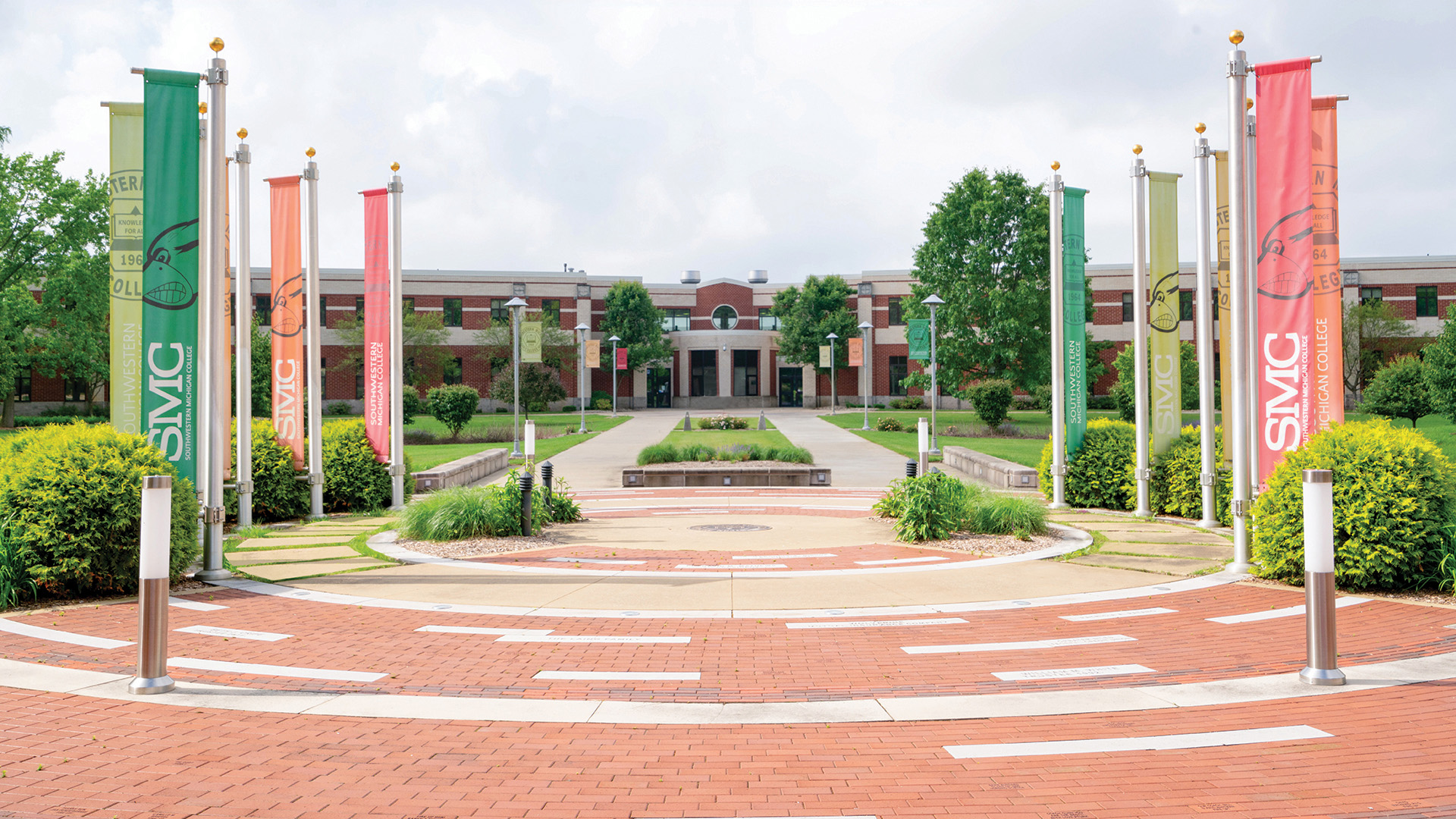 New-Student Orientations Beginning Soon at SMC
Published on April 29, 2021 - 10 a.m.
As the weather starts to warm up and plans for commencement are in full swing, attention at Southwestern Michigan College is also turning towards registering new students for Fall 2021. All students starting at SMC for the first time are expected to complete a two-part orientation, and the first of ten sessions is scheduled for May 7.
"We're really looking forward to seeing all of our new students on campus over these orientation days," Kristen Lownds, Manager of Testing and First Year Experience, said. "It's always such an exciting time for them, which makes it really fun for us. We appreciate the opportunity to get to know them a little and get them the information they will need to get started on the path for success at SMC."
New students need to apply for admission and be accepted to the college before selecting an orientation session. Once notified of acceptance, the first part of orientation can be completed online at any time from a computer or phone. The online module covers advising, financial aid, scholarships, academic support, tutoring and campus life.
During Part Two, students consult with advisors and register for their first semester of classes, learning about degree requirements for their programs, how to select courses and to register for other semesters. Families can take an in-person campus tour, ask questions about housing, financial aid and student clubs, and visit the bookstore to purchase textbooks and other gear.
"They will also have an opportunity to hear from and speak with faculty members and deans from their area at the orientations," Lownds said. "Most orientation days run from 8 a.m.-2 p.m. for staff and faculty, with most students spending about three hours on campus."
To simplify Part Two, students should submit a recent high school transcript and SAT/ACT scores if they have taken either test in the past 10 years. After those are received, an advisor will let students know if any additional placement tests are needed and how to schedule them. Remote and on-campus testing is available and should be completed at least two weeks prior to the orientation date. It is also recommended students file the Free Application for Federal Student Aid (FAFSA) at fafsa.gov, using SMC's school code, 002317.
Dates for fall orientation (sessions take place on the Dowagiac campus unless noted otherwise) include: Friday, May 7, morning; Wednesday, May 19, morning; Wednesday, May 26, afternoon; Friday, June 11, morning; Friday, June 18, morning; Wednesday, June 23, evening (Niles Campus); Friday, July 9, morning; Friday, July 16, morning; Wednesday, July 21, evening (Niles Campus); and Wednesday, July 28, morning.
Health information technology, industrial technology, robotics and welding students should sign up for one of the two Niles Campus orientations.
"I think the biggest change from our (pre-pandemic) orientation model is that we have eliminated the larger group session and moved some of the information that would have been covered there into the online orientation module that students do in advance of their orientation date," Lownds said. "We do often have at least one parent who attends with the student, and we are able to continue accommodating that at this time."
For more information, call (269) 782-1499 or email fye@swmich.edu. Students interested in starting for Fall 2021 can still apply at swmich.edu/admissions/apply. The Office of First Year Experience in the David C. Briegel Building on the Dowagiac campus is open Monday-Friday, 8 a.m.-5 p.m.