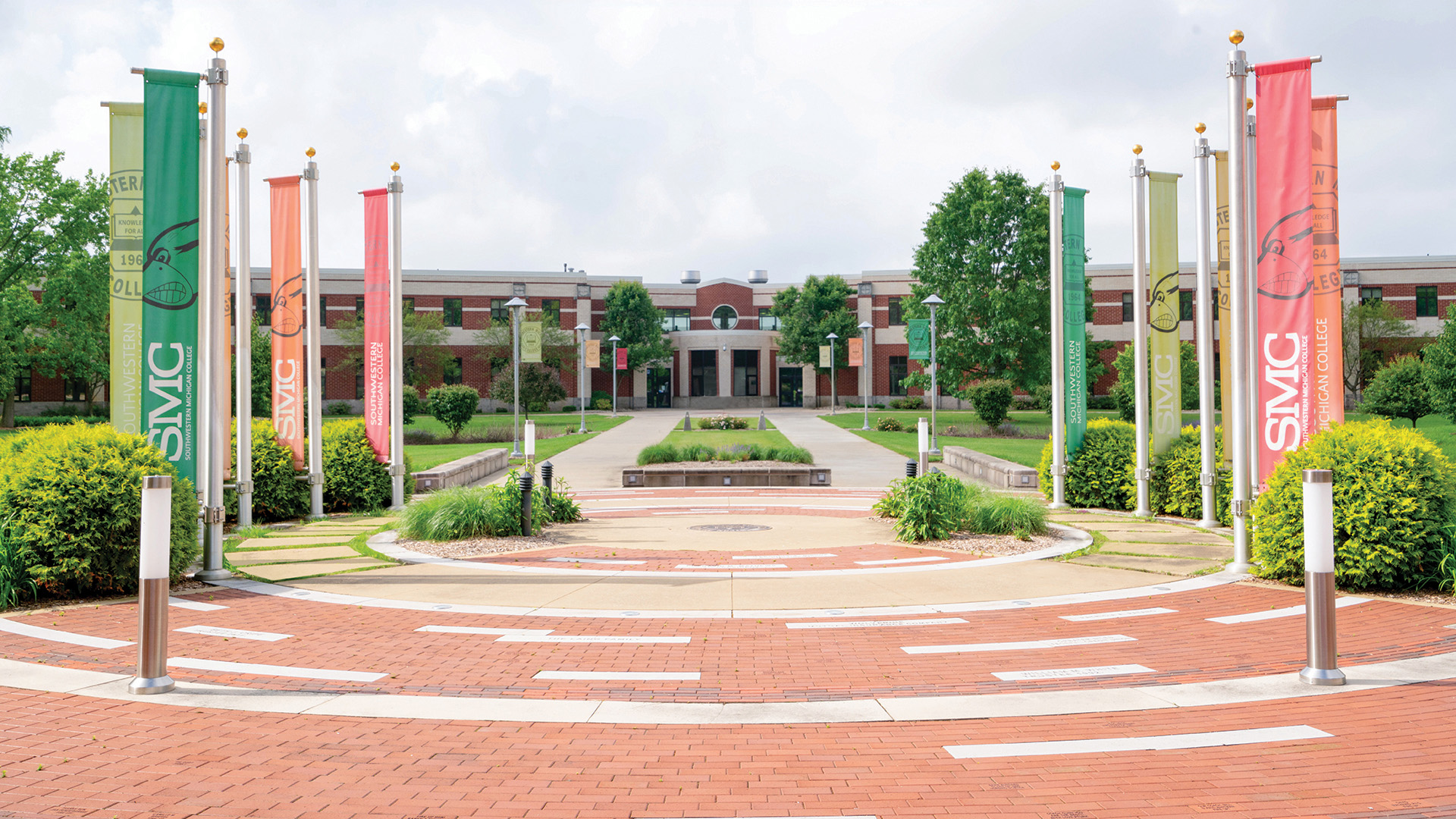 Roadrunners to Run Again
Published on September 10, 2020 - 10 a.m.
At a special meeting this morning, the Southwestern Michigan College Board of Trustees unanimously authorized the administration to pursue the return of NJCAA men's and women's cross country for the fall of 2021 after a 25-year absence and marking the fortieth anniversary of the Roadrunners' 1981 NJCAA National Championship win.
"SMC's mission is to provide affordable access to high-quality postsecondary education, including the total college-life experience," said Chairman Thomas F. Jerdon. "Competing for your school and cheering for your teams is certainly part of the college-life experience. With SMC's incredible legacy of excellence in running and beautiful trails still used every day by the local community, I can't think of a better sport for Roadrunner athletics than cross country."
From the 1970s through the 1990s, SMC dominated the Michigan Community College Athletics Association (MCCAA) cross country competitions, winning the championship 23 out of 25 seasons, including separate streaks of nine and eleven consecutive years. The Roadrunners' men's team also won five National Junior College Athletic Association (NJCAA) national championships in cross country.
"During our strategic planning process earlier this year, it became evident that our students, employees and community members were eager for additional ways to connect and bond in common ways, to create a 'tribe mentality' if you will," said President Dr. Joe Odenwald. "This is a natural continuation of our heritage, and being very aware of the current pandemic crisis, we feel introducing a low-contact, outdoor sport is a responsible way to supplement our intramural and club sports opportunities for students and fans in the area."
Jerdon said, "Because of Dr. David Mathews' vision, SMC today has all of the components to consider this program, as we have the academic pedigree, pristine facilities, a modern student activity and fitness center, robust student life, the Carole A. Tate Teaching and Learning Center, and residence halls for nearly 400 students. Scholarships will be largely academically-based, and athletes will be required to live on campus. With the proper structure, it will be successful."
Jerdon added, "From an enrollment and financial standpoint, this makes sense because we are using our existing facilities, and we will be able to attract students that might otherwise be attending college elsewhere. Cross country is the least expensive of all sports to field and will add to our robust student body. Years ago, we also had many 'walk-on' runners who were not on scholarship."
"We're doing this in a thoughtful and intentional manner," Odenwald continued. "Cross country is very competitive in the state and nationwide, but there are not many opportunities in Southwest Michigan to run at the collegiate level. We plan to offer scholarships to attract talented high school graduates who want to continue their passion here, as we do for band, choir, performing arts and academics. In the past, athletes may have looked beyond SMC for other opportunities, but we're going to build strong men's and women's teams here."
With the Board's approval today, SMC will apply immediately for membership to Region 12 of the NJCAA, which will conduct an interview and evaluation process to consider the application. If SMC is approved, the college will begin the search for a coach and the recruiting of cross country runners for the fall 2021 season.
"I'm excited about this step, and I think the students, employees and broader community will get behind this effort," said Odenwald. "Our mascot is the Roadrunner. It is only fitting that we run again!"
Part of the NJCAA application includes community support for athletics at the candidate college. Community members can show support for SMC cross country by sending an email to roadrunners@swmich.edu.