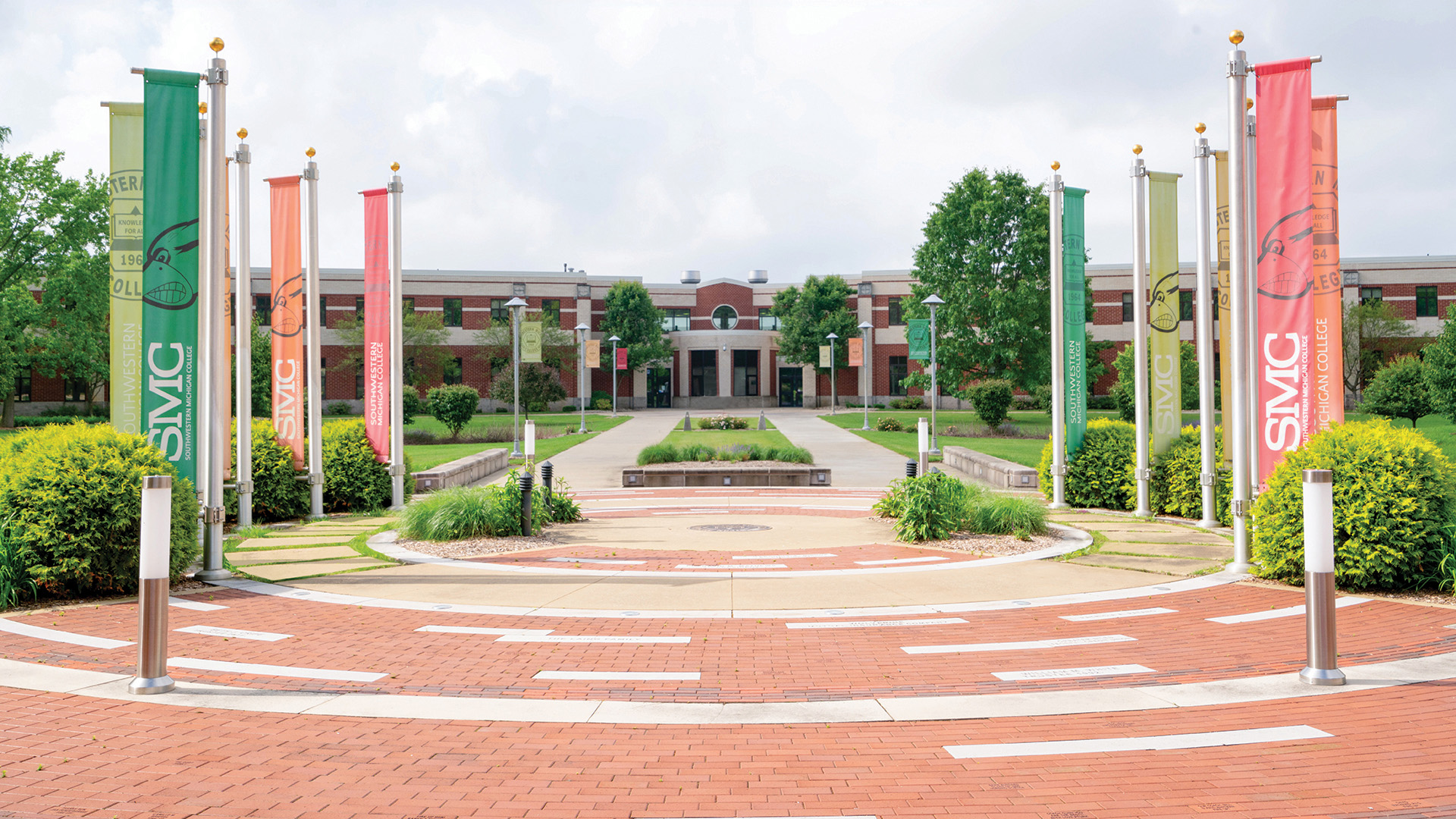 Robotics Skills Much in Demand
Published on September 10, 2020 - 11 a.m.
Eric Duis and Caleb Book have been friends since first grade. They got the same college head start by dual-enrolling at Southwestern Michigan College's Niles Campus and graduated together from Niles High School in 2019.
Since they studied robotics at SMC, they now work together, too. They already have jobs on the second shift at Lyons Industries in Dowagiac.
"Everything's lining up just right," Book said. "My parents saw a Lyons TV commercial and told me to check it out. I was hired within a week." After four weeks on the job, "I've already learned a lot. You can make such a good living in this field," Book said.
Book interned in South Bend at OJS Building Services Inc., which has been doing mechanical and building automation systems controller work for the past 11 years.
Robotics students learn hands-on on real equipment from day one to be fully equipped to design, install, build and maintain robotic manufacturing equipment.
One-hundred percent of students are employed after graduation because of demand for highly skilled workers. There aren't enough to fill all the positions for which employers seek.
"SMC was a great place for me," Duis said. "It has a good reputation around here." Having a head start on college while still in high school was "awesome" and Duis found his instructors "very knowledgeable."
Robotics combines electrical, mechanical, telecommunications and computer engineering to design and run robotic manufacturing equipment.
Program graduates are fully prepared for work in a manufacturing environment with the skills necessary to install, maintain and repair electrical and electronic equipment such as networked process controls, computer-controlled machinery, three-phase motors and variable frequency motor drives, robots, servos, hydraulics, pneumatics and welding.
Digital principles are presented in the context of programmable logic devices and microcontrollers.
"Microprocessors can be used in anything," Book said, "like your TV remote."
Book brought to his studies the passion of a "tech wizard. I've always loved technology and making the future more efficient."
Classrooms contain all equipment students will encounter in their careers, such as live industrial robots, FANUC (the company name is an acronym for Factory Automation NUmeric Control) robots, Human-Machine Interface (HMI) and Programmable Logic Controllers (PLC).
Students completely install, program and run a real robot, Motoman. They also wire, run plumbing and program this machine and its HMI to work with a CNC machine.
Students interested in bachelor's degrees for management positions can transfer from SMC into Ferris State University's electrical/electronics engineering technology program.