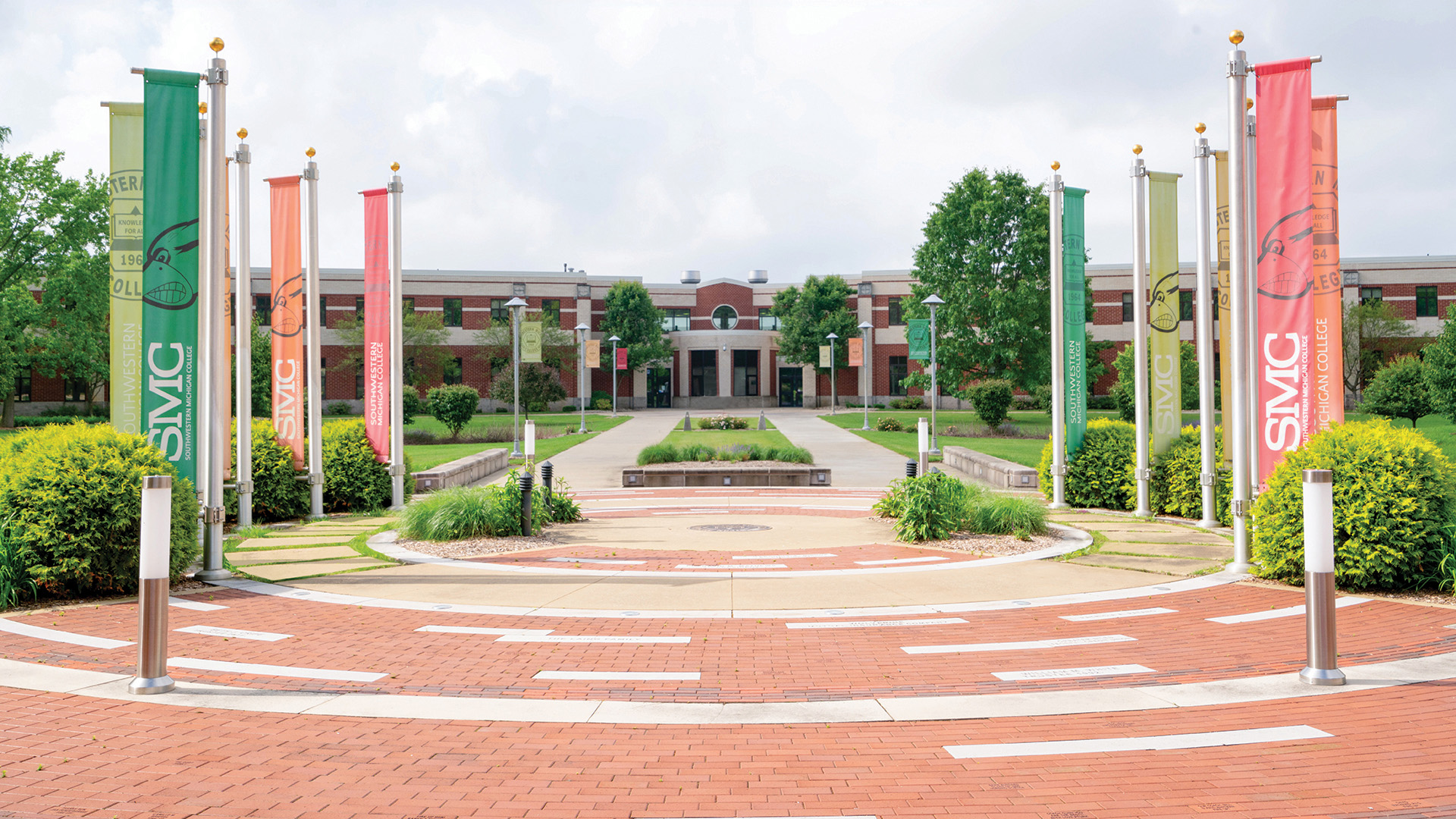 Samuel Reed-Loomis Dives into Cross Country
Published on February 10, 2021 - 2:45 p.m.
"This is a great first step for SMC Cross Country," Coach Juris Silenieks said. "The two student athletes will be a great building block for the future. I am confident that we are bringing on two fantastic young athletes who will set the tone for the culture we want at SMC."
Samuel Reed-Loomis, the first male athlete signed Feb. 8 for Southwestern Michigan College's fall cross-country comeback, started in pee-wee track in fourth grade.
"About sixth grade I knew it was something I wanted to keep doing, though I didn't know it would be past high school," said Reed-Loomis, who attended Gobles for ninth and 10th grades, then Otsego High School.
"I was a very busy person in high school. I tried to get as involved as I could," taking advantage of Otsego's pool to become a competitive diver for two years with the Bulldogs' swim team.
"I couldn't swim for the life of me, but I fell in love with diving," he said.
"I ran track all the way through high school. I was a hurdler and a mid-distance runner. When I heard about the program here I was like, 'I've got to do it!' I'm going to major in music education to be a music teacher. After I graduate from SMC I want to go back to Washington and maybe transfer to Washington State University or the University of Washington in Seattle, where my dad went."
The saxophonist was born in Seattle and moved to southwest Michigan in 2006. He has performed solos and competed in talent shows with his horn. He also sings.
"We moved here when I was about 7 years old," Reed-Loomis said. "My dad was born in Alpena. He was like, 'Why don't we give Michigan a chance?' I wanted to go to a community college which had a music program, residence halls and a good living environment. There are only so many schools in Michigan that have those options. SMC is close, it has great amenities and a killer music program. With the clubs and on-campus activities, it all came together for me that this is the place."
"Ironically, I've never been on a cross team" because the fall sport conflicted with marching band, Reed-Loomis said. "Coach was a little surprised when I told him that. But I was in track from fourth to 12th grade. In fourth and fifth grade it was a fundamentals program, like intramurals, then in middle school it was more organized.
"I made it to regionals for hurdles in ninth and 10th grades. Hurdling isn't easy, and I was one of the few people on my team who stuck it out. Sometimes we had three to five hurdlers. Sometimes I was the only hurdler. I always ran up to three miles a day, so I'm making a lot of progress adjusting to cross country."
"As soon as I heard SMC was getting cross back and it had something to do with running," it seemed a natural fit.
"Running is something I love to do," Reed-Loomis said. "I've been running 18 miles a week, and need to bump that up to 25 to prepare for a college sport. I'm the first person in my entire family history to ever do a college sport. I feel really good about that.
"I have witnessed plenty of cross-country meets while I was in track. All the track and long-distance running has prepared me for this. I really feel ready," Reed-Loomis said.