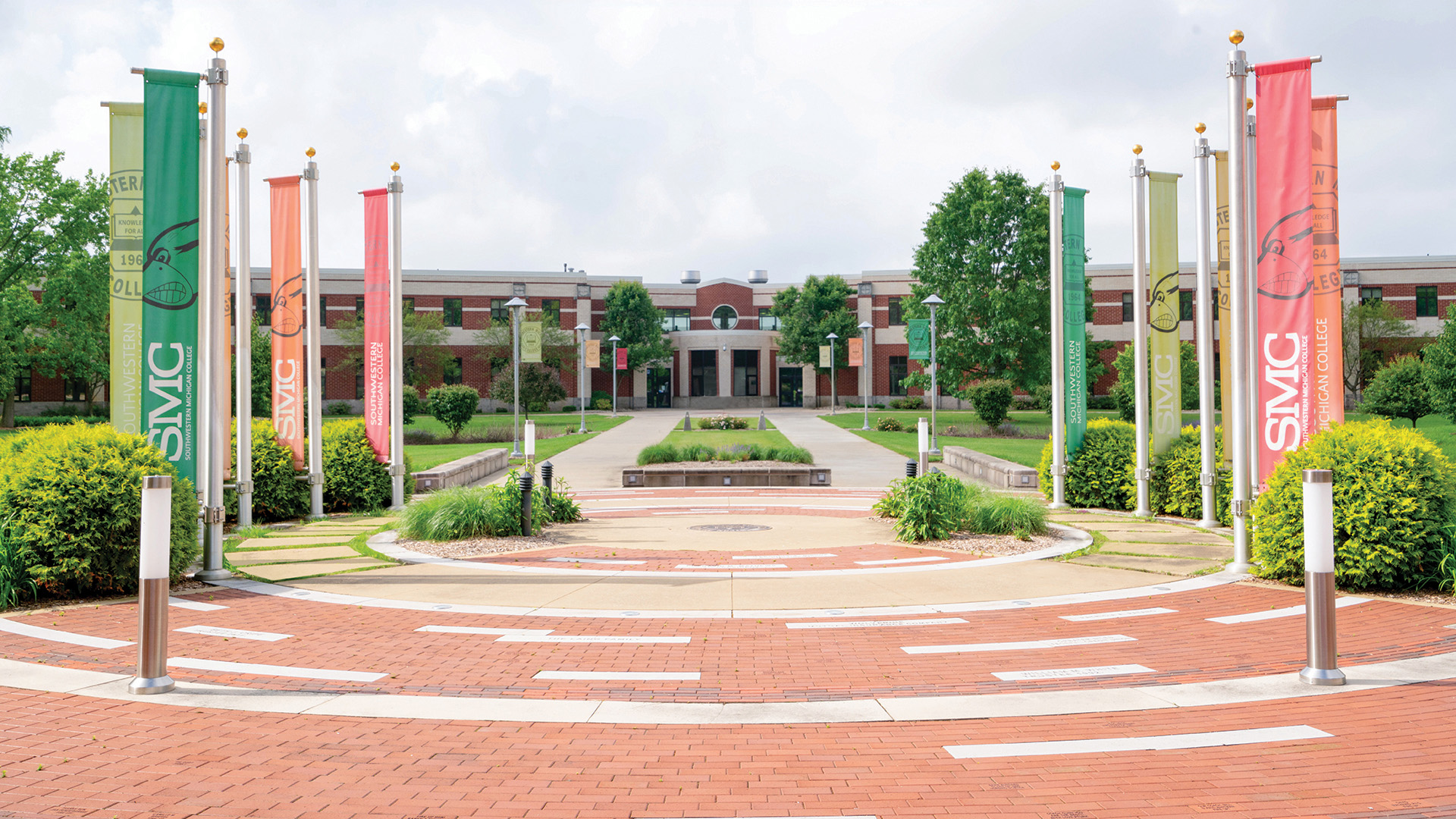 Short Story Written at SMC Inspiring Author's New Book
Published on September 27, 2022 - 4 p.m.
Amanda Barber grew up reading voraciously, free library books her refuge. "There was no greater pleasure than getting lost in the plot of a thick book," said the 2012 SMC graduate.
When she was 11, Berber found a pink journal with a mouse on the cover tucked in her Christmas stocking.
"I was thrilled at the prospect of having a private place to write my thoughts," she said. She still has the journal.
At 17, Hill discovered the poem, "The Hound of Heaven," by Francis Thompson, which describes how man pushes God away and instead snaps up cheap counterfeits to fill one's life or ease one's pain. She was so impacted by the poem she began her first novel.
"My book was going to be about a young girl growing up around the turn of the century," said Barber. "She's born to aloof parents who send her away to boarding school. When her father is dying, the girl begs God to let him live so she can bask in one parent's love. When God does not answer her prayer, she rejects Him."
Barber abandoned the book at 19 during her own four-year spiritual crisis. She doubted everything and had no confidence in God and certainly none in the publishing potential of her book. "I got discouraged and more or less stopped writing," she said.
Unbeknownst to Barber, her brother Justin, a student at SMC, had shared some of her short stories with author Michael Collins. Collins was teaching at SMC at the time. He saw promise in Barber's work, brought her to campus and urged her to complete her book.
Barber had never seriously considered going to college until talking to Collins. "He was my main encouragement," she said, "a real shot in the arm." She was 24, she was in school, and she was finally writing again.
Within a year of meeting Barber, Collins was shopping her completed manuscript to his own New York agent. While that did not pan out, Barber was intent on publishing.
She knew she faced an uphill climb attracting publishers to her first novel as a literary unknown. But she gave it the college try. Nothing. She continued her search for a publisher. Silence or form-letter rejections met her queries until late 2011.
"One day out of desperation I Googled Christian literary agents. Up popped someone I could actually talk to on the phone," said Barber. "He agreed to represent me because he felt the book had a wider audience than the typical Christian novel."
In 2012, that agent connected Barber with Axiom Press, a hybrid between traditional and self-publishing, who helped her achieve her dream.
Futuristic novel slowed by Lyme Disease travail
Barber, who turned 37 in April, has "resumed work" on her second book, 27, inspired by a short story she wrote for an SMC English class. It's a stark contrast to her debut novel, The Pursuit of Elizabeth Millhouse, which spanned World War I and the deadly 1918 influenza plague.
Her new book concerns a cloning experiment and babies raised in sterile environments to explore such themes as "how much carnage is acceptable to attain utopia?" and "when do humans become human?" There are five main characters. Twenty-seven is the number assigned to one of the clones, who gets out of the facility and is "forever changed" as "his small existence bursts open."
Barber hopes to complete the book by the end of 2022. A chronic health issue is to blame for how long it has taken between books.
The Cliffs Notes version would go something like this: She got married and moved from St. Joseph to the South because her husband Jonathon Hill was a state representative in the South Carolina General Assembly.
Then she contracted Lyme disease and lost four years of productivity. She experienced an array of symptoms. Every time one symptom faded, another appeared.
Barber describes her prognosis as much improved. She's writing again, focused on finishing 27.
In addition to her books, Barber writes films, short stories and essays. She teaches voice, violin and piano. And, yes, she still shares her thoughts in a journal, but now it's online at authoramandabarber.com.