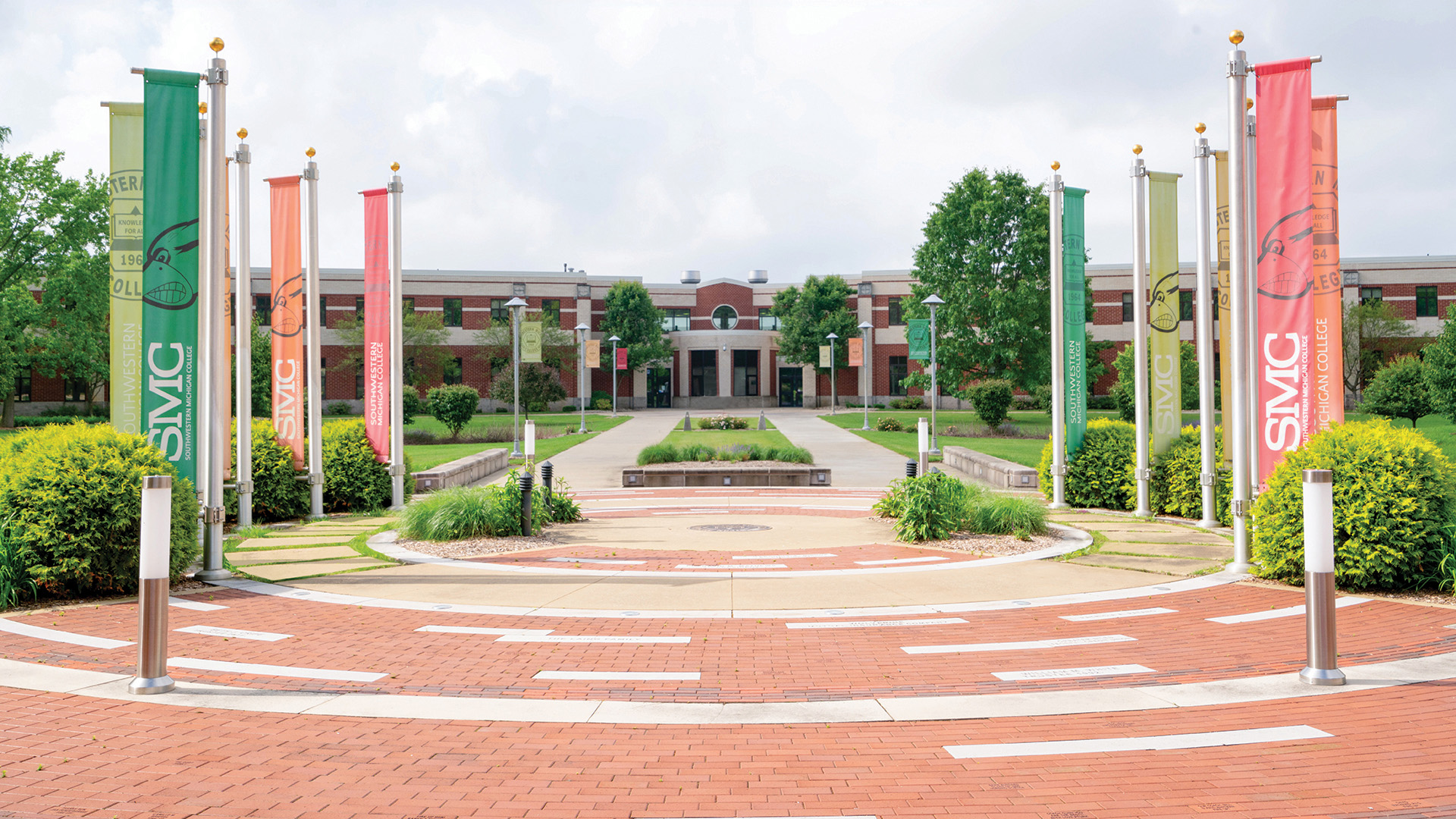 Sign Up for SMC's Virtual Steve's Run Starting Jun 1
Published on May 27, 2020 - 3 p.m.
To keep everyone as safe as possible due to the coronavirus, the 46th Steve's Run will take place virtually between July 25 and Aug. 1.
"Making the race virtual allows the community and local families to continue to participate in this historic event while practicing social distancing," Southwestern Michigan College President Dr. Joe Odenwald said. "A virtual run this year will support the race's ultimate goal — raising funds for cancer research and the Steven Briegel scholarship."
Race registration opens Monday, June 1, and continues until July 25. Anyone interested can sign up for the race at https://runsignup.com/Race/MI/Dowagiac/StevesRun.
Participants can then run or walk their favorite route at a preferred time of day anytime Saturday, July 25, through Saturday, Aug. 1. Participants who sign up by Sunday, July 5, or while supplies last, will be mailed a race T-shirt.
Once a participant has completed the race, they can share their run time and a photo wearing the Steve's Run T-shirt to the Steve's Run Facebook page @smcstevesrun. Top runners will be recognized on the Steve's Run Facebook page once the race is complete on Aug. 2.
"This is a great opportunity for racers, families and supporters of the Briegel family to join together from wherever they are," Race Director Heather Zile said. "It is my hope that we see an increase in participation by offering a flexible option. What a wonderful way to make a difference in cancer research right from your neighborhood."
Registration June 1-July 23 costs $20 for the 5K run/walk, $25 for the 10K run and $1 for the fun run. Late registration July 24-25 costs $30 for the 10K run and the 5K run/walk.
Steve's Run, as it has been known since 1992, supports all those still fighting cancer while honoring Steven Briegel, whose father, David C. Briegel, served as SMC's fifth president for 17 years, from 1981 through 1998.
Steve died at 22 on March 1, 1990, after a 5 ½-year battle with cancer. He graduated fifth in the Class of 1986 from Dowagiac Union High School and played basketball and golf and in the band for the Chieftains. He graduated with honors from SMC in 1988 and was a junior in the Ferris at SMC program when he died.