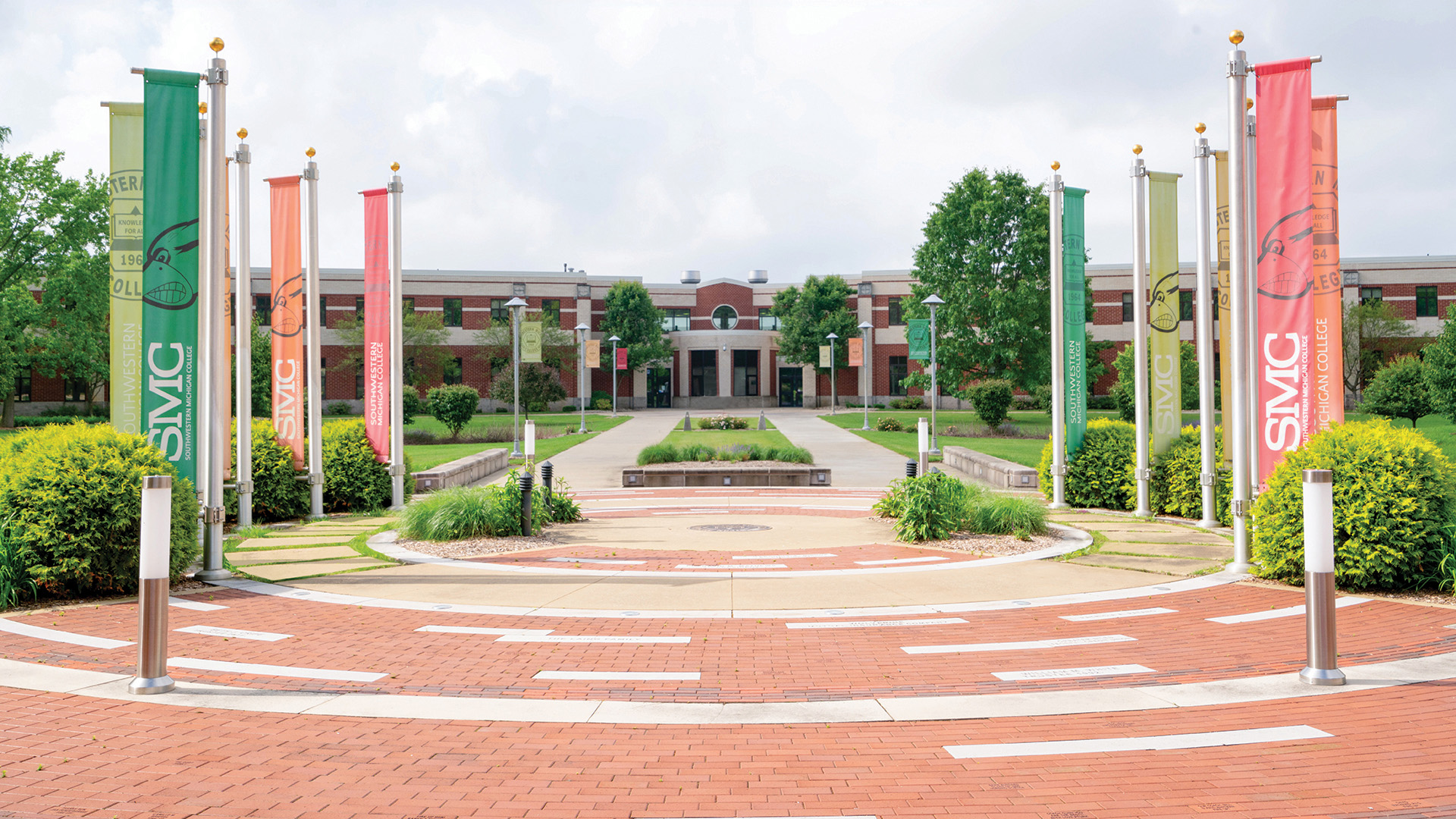 SMC Alma Mater Staging a Comeback
Published on September 10, 2020 - 11 a.m.
Southwestern Michigan College's alma mater, "Here's To Thee, Our SMC," is enjoying renewed interest 15 years after Dr. Robert Briggs composed it.
Briggs, choral director, wrote it shortly before he left SMC in 2005 and was succeeded by current Director of Choral Activities David Carew, according to Dr. Jon Korzun, SMC Director of Bands for 28 years, 1991-2019.
Briggs' career took him to Kansas, Idaho, Arizona and Utah, where he was Director of Choral Activities for Dixie State University in St. George.
SMC in 1999 committed itself to expanding performing arts programs and added Beth LaBaren-Root for dance and Maryanne Arena as theatre instructor and director of theatre productions alongside Korzun and Briggs.
In 2004, Arena joined Genesee Community College in New York. "Sweeney Todd" was one of Arena's last productions.
Last fall, one of Carew's advanced students, Noah Yardley, who starred in SMC's February 2019 production of "Sweeney Todd," revised the arrangement so Select Voices could revive the alma mater for the Jan. 16 reception welcoming Dr. Joe Odenwald as SMC's eighth president.
As it hadn't been performed in more than a decade, community members and veteran employees alike didn't know the college has an alma mater.
No known audio recordings exist, but the community can hear "Here's To Thee, Our SMC" sung by a sextet of students and faculty during the virtual 53rd commencement at 11 a.m. on Saturday, June 13.
The goal is to incorporate the alma mater into official college ceremonies such as commencement going forward.
Yardley, of St. Joseph, will be attending Western Michigan University this fall to pursue a music education degree.