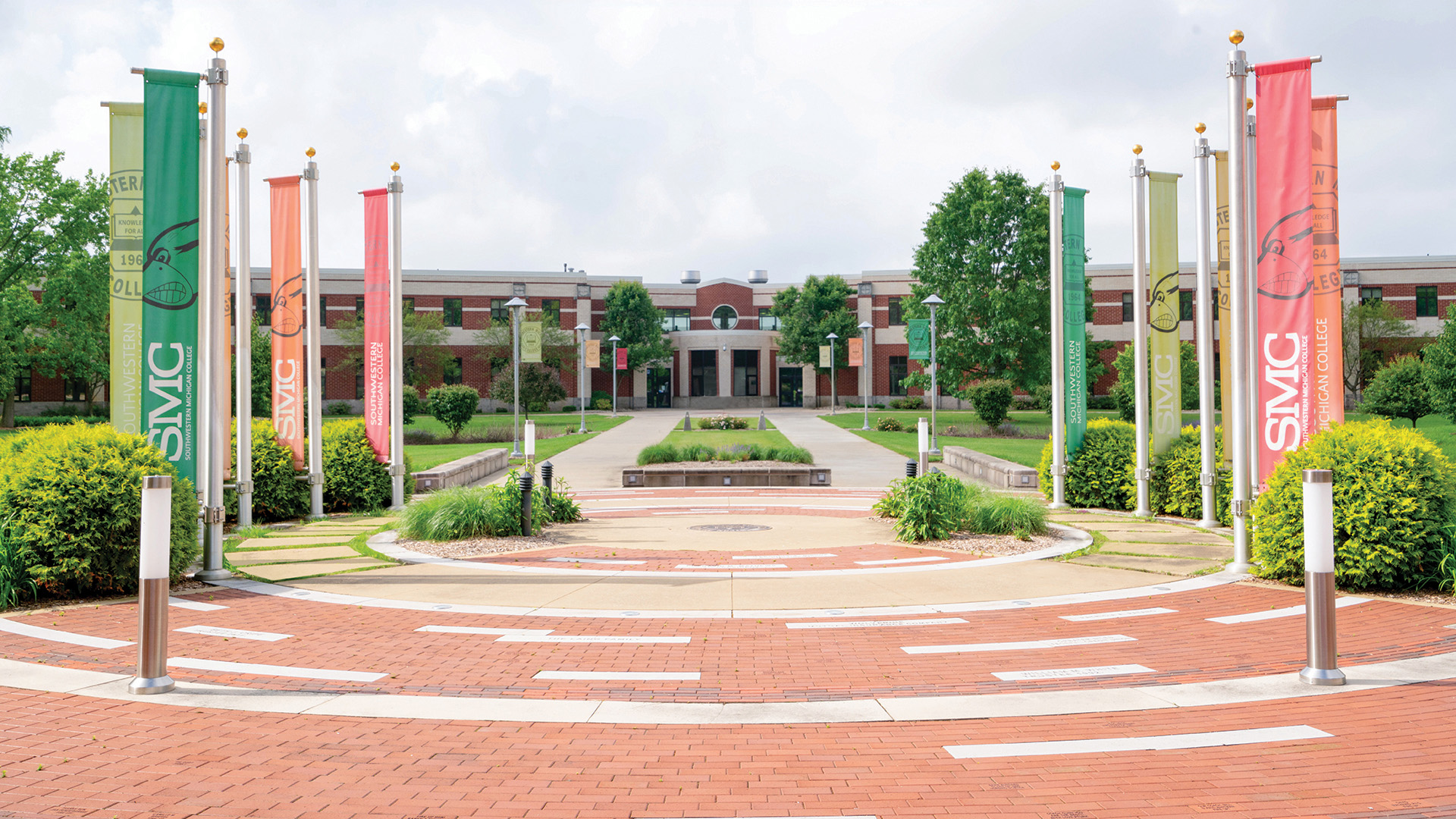 SMC Business Honor Society Inducts Five
Published on May 3, 2021 - 4 p.m.
Five high-achieving Southwestern Michigan College graduating students were inducted April 30 into Alpha Beta Gamma (ABG), the international community college business honor society. They represent the latest group of SMC's growing honors student population.
Gamma Nu chapter of ABG is one of five avenues SMC students have to earn distinction, including Sigma Psi chapter of Phi Theta Kappa, the international honor society for community colleges; Psi Beta, the national community college psychology honor society; SMC's homegrown Honors Program; and Sigma Mu Chi (SMC) chapter of the American Criminal Justice Association's Lambda Alpha Epsilon.
The ceremony in the Foster W. Daugherty Building on the Dowagiac campus used color-coded candles to symbolize qualities of scholarship (gold), leadership (red) and cooperation (white) as highlighted by Vice President of Instruction Dr. David Fleming; Assistant Professor and Business Department Chairman Leon Letter, chapter adviser, attorney and instructor of economics and law; and Dr. Karen Reilly, dean of the Schools of Business and Advanced Technology.
Initiates who received stoles and certificates include: Thomas Pence of Dowagiac, paralegal; Brittany Badman of Elkhart, business, continuing at Ferris State University; Ana Peek of Eau Claire, business, also continuing at Ferris State; and Chellsea Weaver of Shipshewana, information technology-networking.
Amy Pachay, health information technology, could not attend due to a conflict with her daughter's track meet.
"You all should be incredibly proud of what you've done to find some normalcy in the craziness of the last 14 months," Fleming said. "Beyond that, it's important to remember what the induction ceremony reminded us. The key word in the section I read on scholarship is knowledge. We can't change a lot of the problems in the world unless we have the necessary knowledge. As community colleges, we're the first step in getting you out into the world as change agents. When Leon spoke about leadership, the word I heard was principles, which a lot of people have given up on, but we have to stay true to them. Finally, when Dr. Reilly spoke about cooperation, I wrote down unselfish servitude, which says a lot. Too many people are selfish and only want to think about themselves. You have great responsibility as Alpha Beta Gammans to help show the world how to change unselfishly. That's what SMC wants to do every day with our great faculty members."
ABG, established by business professors in 1970 in Manchester, Conn., has more than 35,000 members from 140 colleges.