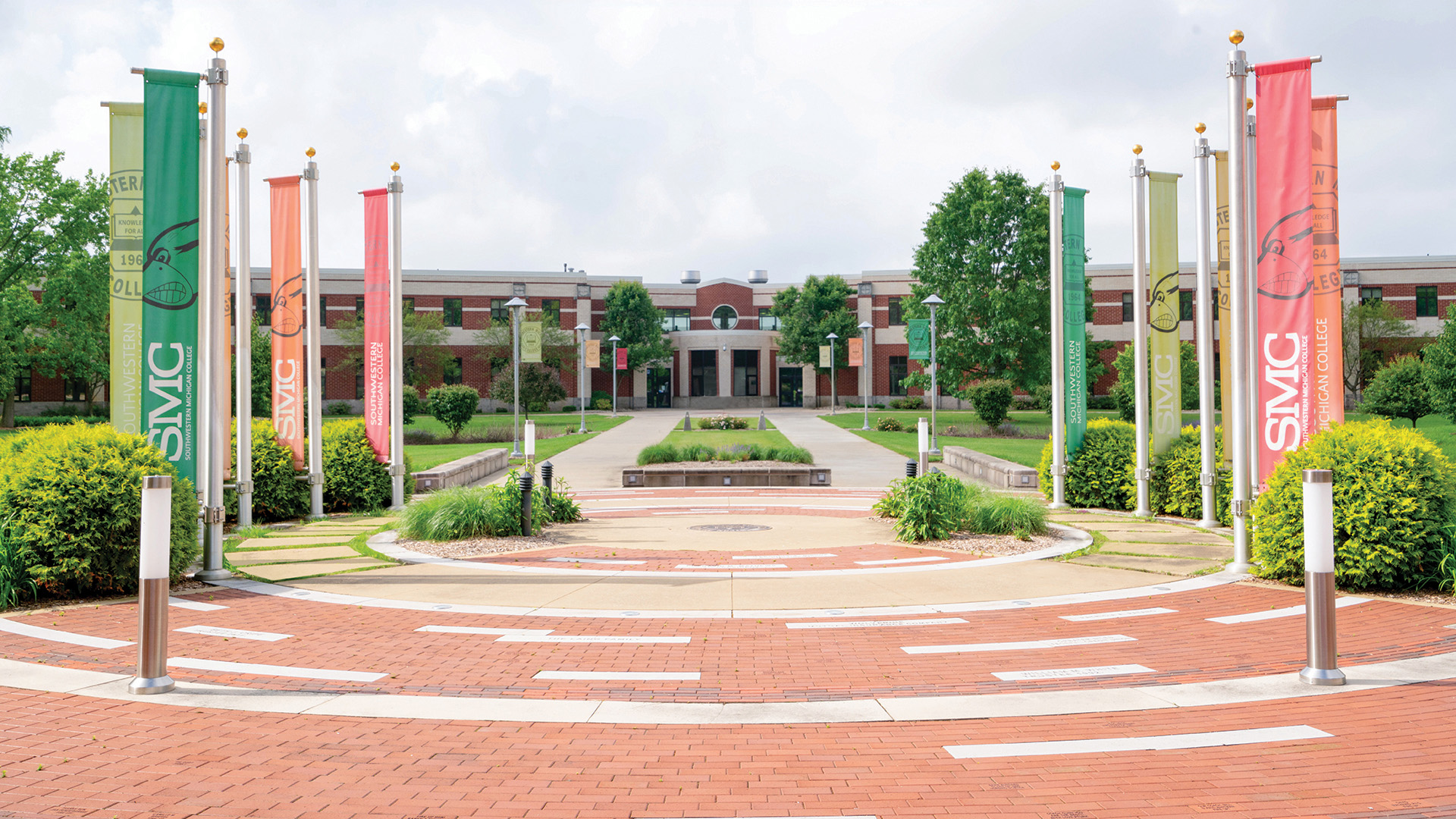 SMC Confirms In-Person Courses, Other Details for Fall 2020
Published on July 1, 2020 - 10:40 a.m.
Southwestern Michigan College announced today that in-person courses will run during the Fall 2020 semester, on-campus residence halls will be open and the institution will operate as normally as is reasonably possible while keeping safety and student success as its top priorities.
One of SMC's core values is "Excellence with a Personal Touch." Though during the Spring and Summer 2020 semesters the pandemic crisis challenged its ability to work closely with students in a physical classroom and campus life setting, SMC was able to migrate all classes, library and tutoring services online within days, losing no instructional time. The College kept the residence halls open through the end of Spring semester, provided supplemental meals for residents, offered partial refunds to all housing students and celebrated a virtual commencement for graduating students last month.
In a note to faculty and staff, President Dr. Joe Odenwald said, "The success of our students is our driving mission; we know that while online coursework provides valuable learning, the personal interaction between students, faculty and staff - and a total college life experience - is important to their personal growth and academic achievement."
Odenwald continued, "It is our intention to operate as normally as is reasonably possible for the Fall 2020 semester, heeding the guidance of government and public health officials and presuming that MERC Region 3 (Kalamazoo Region) remains in at least Phase 4 of the MI Safe Start Plan. We will have in-person and online-hybrid courses, a variety of events and a residential experience for those needing and wanting to live on campus. However, please understand that this will require all of us to rethink our interactions and adopt additional safety measures. Of course, we cannot predict with certainty the course of the pandemic during the semester. If updated government or health department guidance recommends additional safety protocols, we may need to step back to a more restrictive stance."
Odenwald concluded, "Rest assured that we will approach Fall as thoughtfully as we can, with safety and student success as our top priorities. We plan to operate within a 'Safety Means Compassion' framework as a way to encourage all of the SMC community to come together for the common goal of student learning."
The College has posted specific details about the Fall 2020 semester on its website at swmich.edu/coronavirus. While SMC is confident in this path right now, plans are subject to change as conditions require. The Pandemic Preparedness Task Force continues to research and discuss other areas of College operations and will communicate additional decisions when appropriate.
Applications are still being accepted for Fall 2020 semester, and housing is still available. Prospective students can apply for free at swmich.edu/applynow. Students who have already been admitted to SMC should sign up for one of eight remaining New Student Orientation sessions at swmich.edu/fall-orientation to complete the process and register for classes. Fall 2020 courses begin Tuesday, September 8, on both the Dowagiac and Niles campuses.