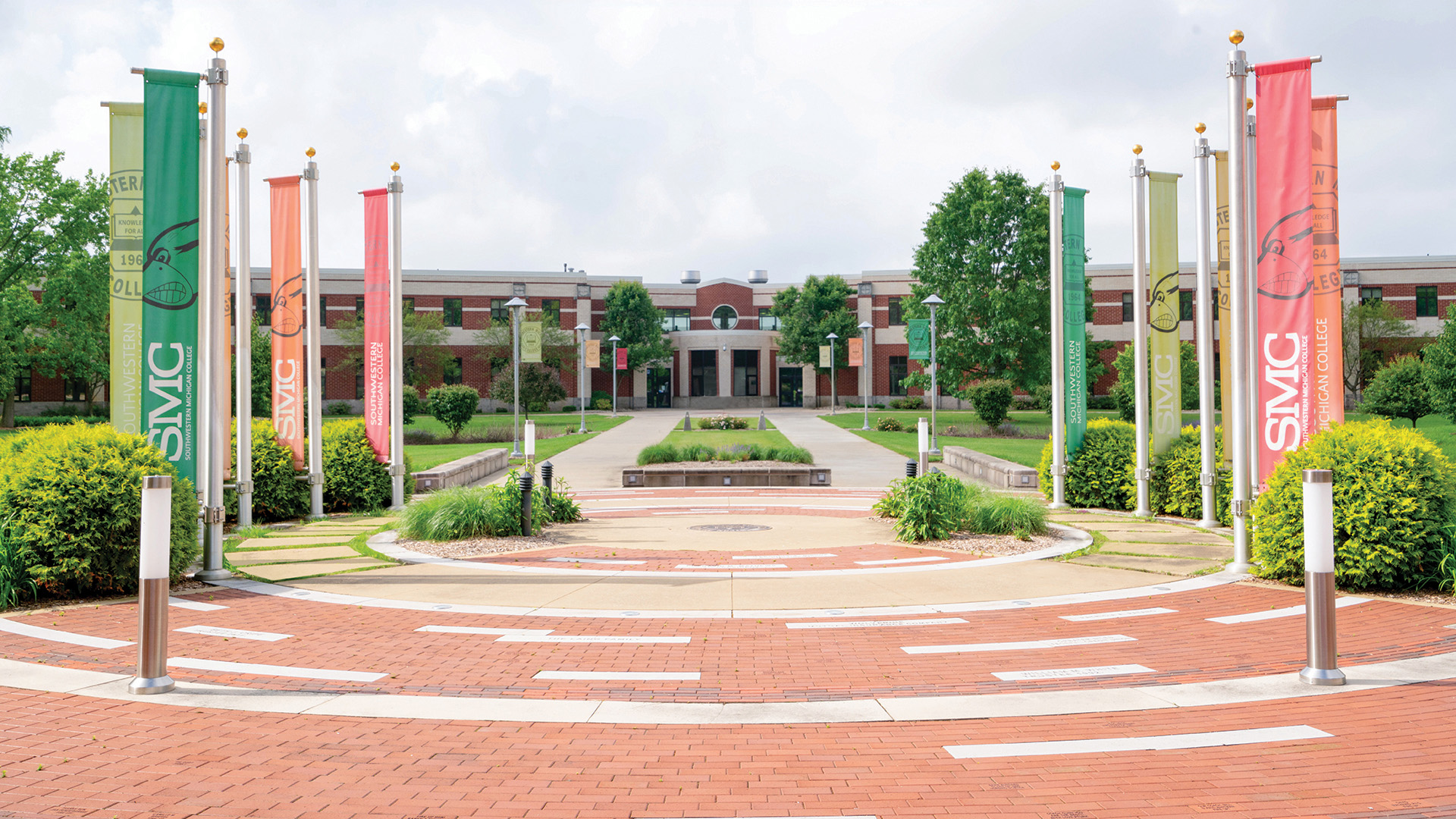 SMC Graduates 21 Nurses
Published on September 10, 2020 - 11 a.m.
Southwestern Michigan College this spring sends 21 graduates into America's largest health care profession, with more than 3.8 million registered nurses (RNs) nationwide. Nurses work in diverse settings as front-line health care providers.
The spring Class of 2020 is receiving associate degrees in nursing (ADN) to join the ranks of 3,113 SMC nursing graduates.
"I'd like to welcome our graduates into the profession of nursing. Being able to adapt your studies in a moment's notice, change routines and adapt to new ones, you have proven you have the skills needed to enter into a profession that is ever-changing and uncertain," Dean of Nursing and Health Services Melissa Kennedy, DNP, RN, said.
"You are graduating in a way that no others have. You have been awarded temporary licenses and able to immediately practice as Registered Nurses. As you enter into the profession during a global pandemic, I urge all of you to remember the basics. Keep yourselves, your families and your patients safe. Continue to study for your NCLEX and continue making SMC proud. And, of course, wash your hands and do not touch your faces!" Kennedy said.
Class members include:
Mallory Barber of Niles, who accepted a position at South Bend Memorial Hospital's emergency room (ER).
Katrina Capek of Niles, who is working in an ER.
Jennifer Clark of Niles, who has a position waiting at Memorial Hospital in the mother/baby unit.
Joshua Short of Schoolcraft, who has been with Spectrum Lakeland for 17 years. He will be working on the A2 surgical floor in Niles.
Mervis Green from Middlebury works at Elkhart General Hospital.
Keely Hammond of Three Rivers works at Three Rivers Hospital as an OB labor and delivery RN.
Katherine Holmes of Niles will be in the post-surgical unit at Lakeland Medical Center in St. Joseph.
Caley Lynch of Elkhart will be working fulltime in Elkhart General Hospital's Emergency Department and continuing her education to a bachelor's degree at Indiana University South Bend.
Jessica Mallo of Three Rivers will be working fulltime on an oncology unit.
Andrea Medrano of Marcellus plans to become a critical care nurse.
Dayleigh Miller of Niles.
Emmanuel Munyengwe of Niles.
Jillian Pagels of Berrien Center accepted a job on the post-surgical floor at Spectrum Lakeland, St. Joseph. She started orientation in June and plans on studying for her bachelor's degree this fall through Eastern Michigan University online, hoping to eventually earn her master's degree in nursing.
Laurie Percy of Niles.
Brook Rose Loshbough of Watervliet wants to obtain her master's degree and work as a nurse practitioner.
Tatum Rose of Niles will be continuing in the Elkhart General Hospital emergency department.
Carlee Roth of Mishawaka works for Memorial Hospital on the medical-surgical unit.
Katjana Smith of Buchanan has a position on the progressive care/intensive care unit at Spectrum Health Lakeland in St. Joseph.
Shelby Spicher of Decatur is an RN in Bronson Lakeview's Emergency Department.
Katalina Wade of Berrien Springs accepted an RN position in Orlando, Fla., on the oncology/progressive care unit.
Alexandra West of Schoolcraft has recently been employed at Three Rivers Health as a graduate nurse in the emergency department.
The National Council Licensure Examination is a nationwide examination licensing U.S. nurses since 1982. After graduating from a nursing school, the NCLEX exam is taken to receive a nursing license.
The federal government projects that more than 200,000 new RN positions will be created each year through 2026.
Applications for the Fall 2020 nursing class are due June 15.