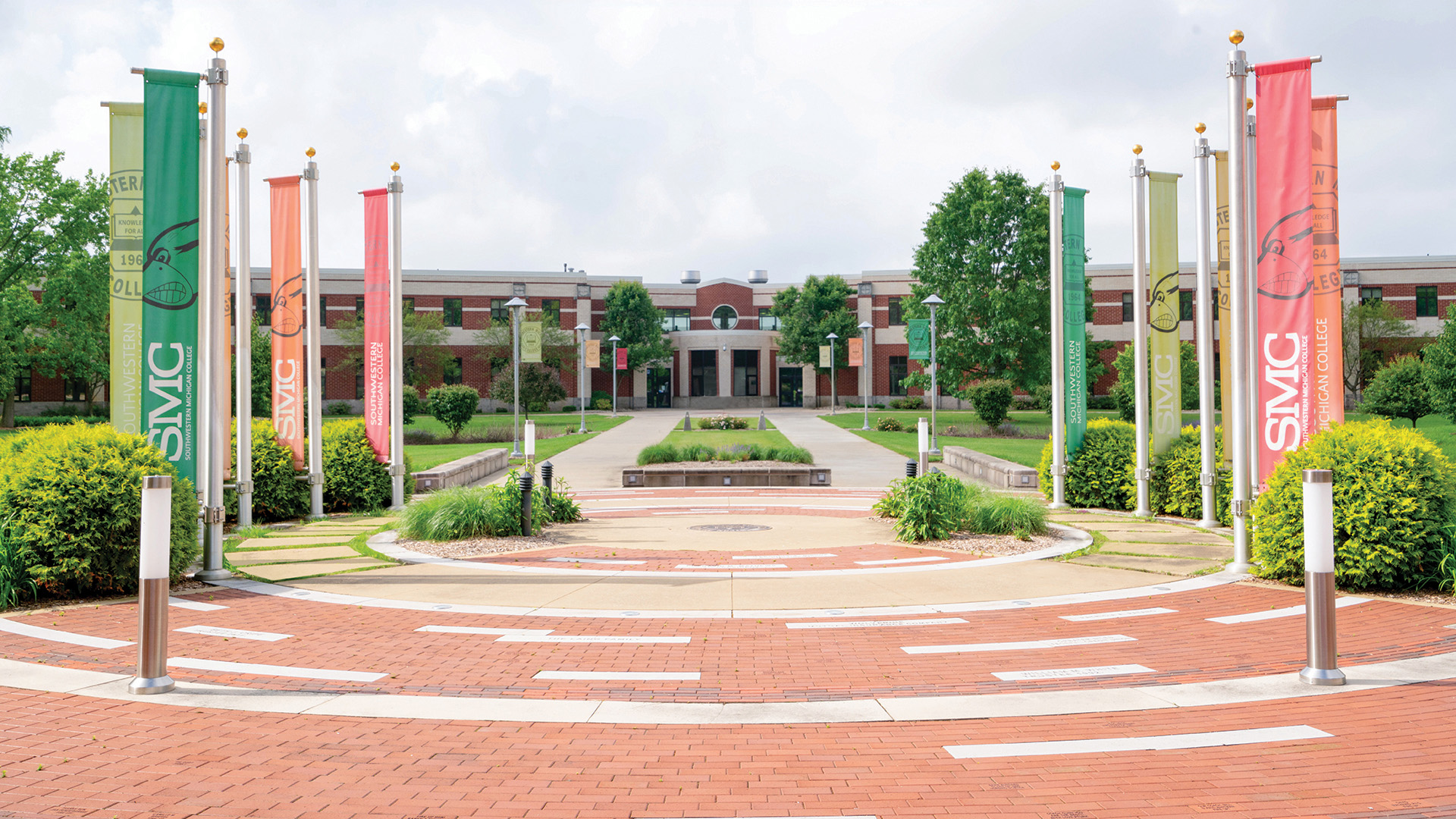 SMC Holds May Public Board Meeting in Virtual Format
Published on May 18, 2020 - 1:30 p.m.
Southwestern Michigan College President Dr. Joe Odenwald has worked in higher education management during previous recessions, but nothing quite like this. As he puts it, the challenges facing SMC now are "complicated by the unprecedented combination of a pandemic, an unpredictable enrollment cycle and an historic economic meltdown."
"Fortunately for all of us," Dr. Joe continued, "SMC has been managed in a fiscally conservative manner for decades by administration and the Board of Trustees. This includes over 50 years of balanced budgets and constant vigilance to preserve and maximize the taxpayers' investment in their college. We are in much better financial shape than many other colleges around the country. In particular, I'm grateful for the firewall that Dr. Mathews insisted we have during his recent tenure."
SMC administration had spent several weeks building fiscal 2021 budget options to present its most likely case to the Board of Trustees in their 10 a.m. public meeting, held virtually for the first time in college history. State law requires the budget to be balanced and approved by the Board before the beginning of the next fiscal year on July 1, even though revenue from property taxes, tuition and state aid are merely projections and not finalized until later in the fall.
During this crisis, while adjusting to evolving safety guidelines, SMC faculty and staff worked hard to help students complete the academic semester. Classes moved to a 100% online format effective March 16, employees began the transition to working remotely and both campuses closed to the public a week later.
The admissions and advising departments have continued to focus on enrolling students for summer and fall semesters. Registration for both opened on March 25, and with summer courses moving to a mostly-online format, there may be interest from a wider group of people in taking a class or two. Admissions counselors have been contacting prospective students to check on their plans, answer questions, conduct virtual visit days and sign them up for New Student Orientation sessions, which also will be conducted online for the time being.
"However, it is likely we will see a significant cut in our funding from the State of Michigan," said Odenwald. "Not just for our next fiscal year, but for the foreseeable future. State aid accounts for about 30% of our total budget. With enrollment uncertain, it's not possible to count on a boost in revenue, and we never raise tuition costs more than we must so as not to unduly burden students. We have to address that potential aid deficit with some other financial moves."
Specifically, Odenwald expects that by temporarily reducing the amount of money set aside in the Building and Site Fund, delaying for several years the planned remodeling of the Dale A. Lyons Building on the Dowagiac Campus and the Chemistry Labs on the Niles Campus, reducing travel and professional development expenses for employees – in addition to overall belt-tightening throughout every department – SMC will be able to continue to serve students at the same high level of quality the community has come to expect.
"Though these are trying times, I truly believe we will emerge an even stronger college than before," Odenwald said. "SMC is a tremendous value in any economic situation since we provide a high-quality education with a smaller, safer, more nurturing environment and personal service at half the cost of huge universities. All of us are going to appreciate the idea of 'Excellence with a Personal Touch' more than ever after this prolonged isolation."
The Board of Trustees set the formal budget hearing for June 15 at 10 a.m., also scheduled in a virtual format. In other business, the Board acknowledged donations to the SMC Foundation and updated several bylaws as part of an ongoing process in the runup to the college's site visit for reaffirmation of Higher Learning Commission accreditation scheduled for April of 2021.