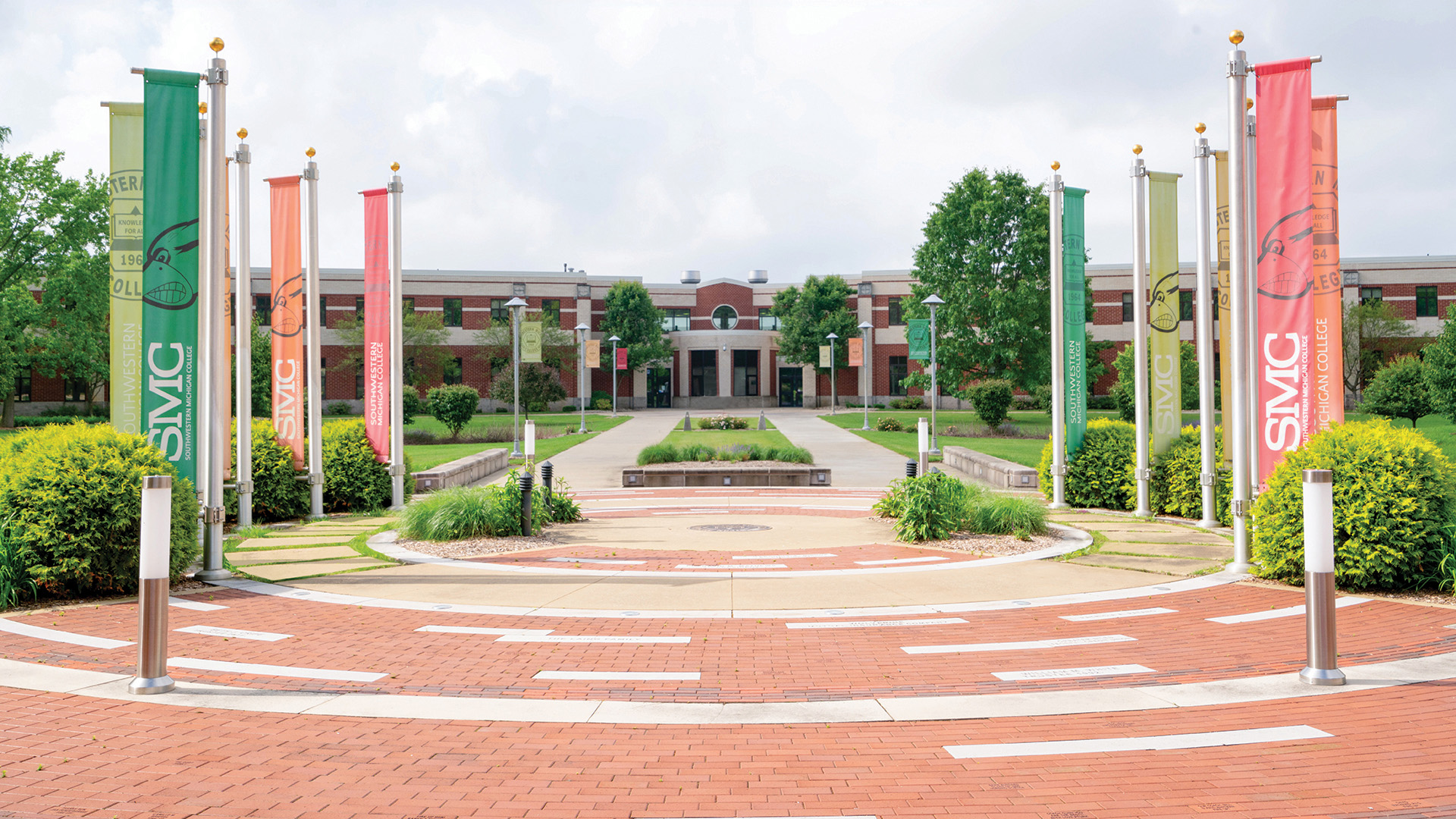 SMC Hosts Author Angeline Boulley Oct. 14
Published on September 29, 2021 - 2 p.m.
Southwestern Michigan College welcomes young-adult novelist Angeline Boulley for a reading at 7 p.m. Oct. 14 in the theatre of the Dale A. Lyons Building on the Dowagiac campus. Her presentation is free and open to the public.
Her debut novel, Firekeeper's Daughter, an instant No. 1 New York Times bestseller in April, is being adapted for Netflix by Higher Ground, Barack and Michelle Obama's production company. It is also a Reese Witherspoon YA book club pick.
Boulley's appearance is co-sponsored by SMC's Academic Speaker Series and its Diversity Committee in partnership with the Pokagon Band of Potawatomi.
The Times portrayed her as a "late bloomer" at 55, a mother of three who toiled over the book for 10 years of early mornings and "stolen moments," drawing on experience in grant writing to shape a story that came to her in high school. When she began writing at 44, it "started out as a whisper" that grew louder.
Boulley, an enrolled member of the Sault Ste. Marie Tribe of Chippewa Indians, says, "There simply are too few stories told by and about indigenous girls and women. We exist and have dynamic experiences to share beyond history books or stories set long ago. I have been shaped by a network of strong Anishinaabe Kwewag (Native American women), who may be called auntie, friend, cousin or nokomis (grandmother)."
A former director of the Office of Indian Education (OIE) at the U.S. Department of Education, she writes about her Ojibwe community in Michigan's Upper Peninsula.
Though she lives in New Buffalo, she says her home will always be on Sugar Island. "I am beyond fortunate to be a fulltime author now. My home will always be Bahweting (the place of the rapids) in Sault Ste. Marie." Sugar Island is in the St. Marys River between Michigan and the Canadian province of Ontario. It's part of Chippewa County at the UP's eastern tip.
Her father is a traditional firekeeper, who strikes ceremonial fires at spiritual activities in the tribal community and ensures protocols are followed, while providing cultural teachings through stories told around the fire. "He is one of my greatest teachers," Boulley said.
"I'm proud of my career in Indian education at the tribal, state and national levels," Boulley said.
Before the OIE directorship, she was her tribe's education director/assistant executive director and served on the Bay Mills Community College Board of Regents.
Amazon describes Firekeeper's Daughter as "a thrilling and stunning debut novel that is part crime fiction and part coming of age."
Daunis Fontaine, a biracial, unenrolled tribal member, has never quite fit in. When tragedy strikes her family, she puts her dreams on hold to care for her fragile mother. The only bright spot is meeting Jamie, a dashing new recruit on her brother's hockey team.
Even as Daunis falls for Jamie, she senses the hockey star is hiding something. It all comes to light when Daunis witnesses a murder that thrusts her into an FBI drug investigation.
Daunis reluctantly agrees to go undercover, drawing on her knowledge of chemistry and traditional Ojibwe medicine to track down the source. But the search for truth is more complicated than she bargained for, exposing secrets and old scars. She grows concerned with an investigation that seems more focused on punishing offenders than protecting victims. As deceptions — and deaths — mount, Daunis must learn what it means to be a strong Ojibwe woman, even if it rips apart the only world she's ever known.