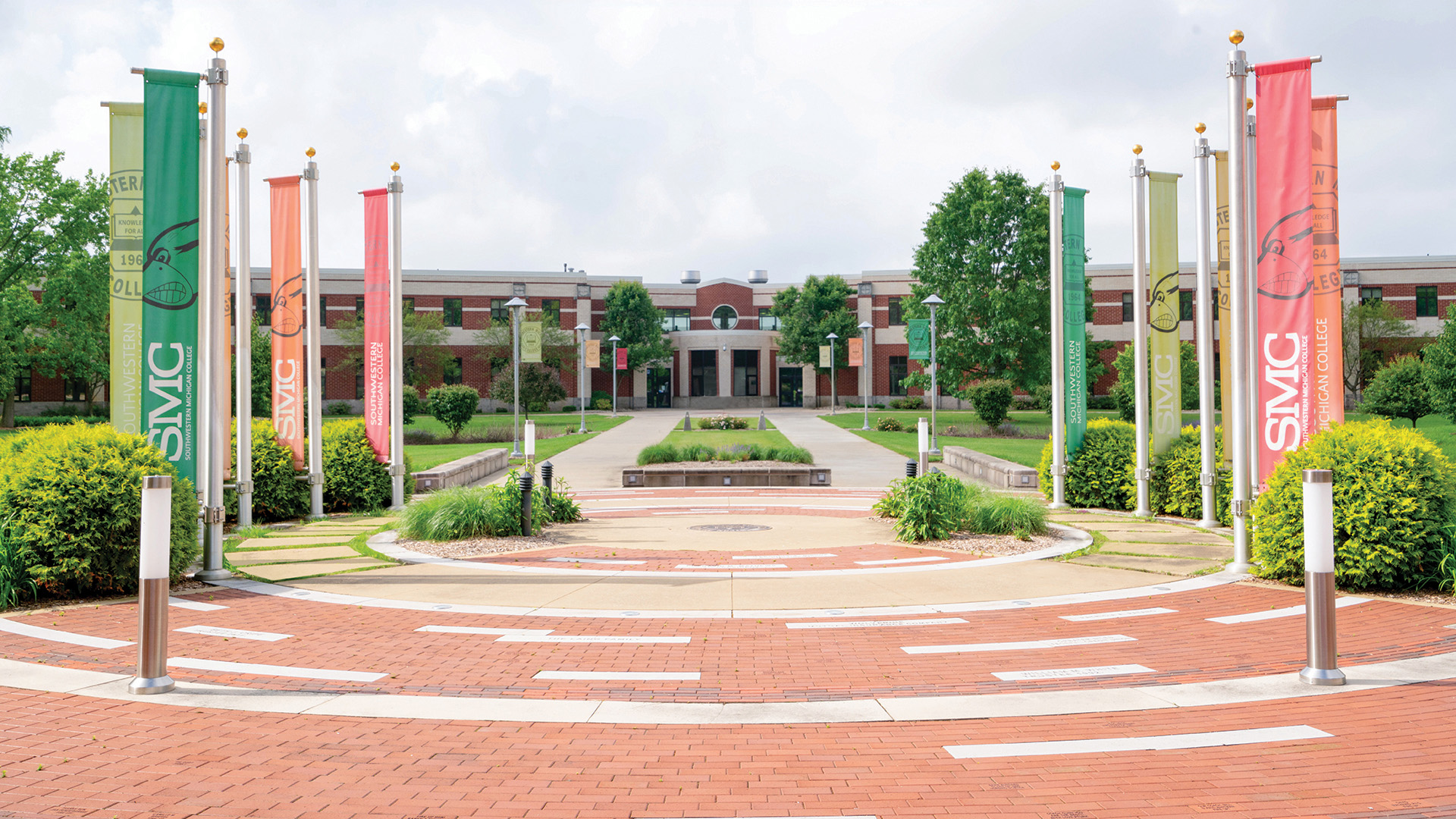 SMC Issuing Housing Refunds
Published on September 10, 2020 - 11 a.m.
In a goodwill gesture this month, Southwestern Michigan College is refunding $800 of spring 2020 housing costs to each hall resident since they were unable to receive the full residence life experience due to the unprecedented coronavirus pandemic.
While many students opted to return home during the online portion of the semester, college housing remained open throughout the pandemic for those who needed to remain in the residence halls. SMC also provided supplemental meals for three weeks, additional security and enhanced cleaning protocols while limiting visitors and gathering in common areas, with safety the top priority.
Classes had moved online as of March 16, and the spring semester ended May 1. Residence hall move-out was completed on May 8. The halls will be closed this summer, in preparation for what is hoped to be a limited re-opening this fall with additional safety precautions in place.
"Congratulations on finishing strong," President Dr. Joe Odenwald praised students in an email. "Your resilience is truly inspiring. I hope these funds will be beneficial as you adjust to the impacts of COVID-19. We anticipate being able to distribute these funds by the end of May."
"I am also grateful," Odenwald added, "that we were able to pay all of our student workers from the time the crisis began through the end of the semester, based on the average number of weekly hours they had worked during the semester," including 56 desk assistants and janitors who staff the three residence halls during normal operation.
SMC has priced residence life at a single, affordable rate for all amenities, thus does not charge for on-campus parking, use of the modern Student Activity Center, meal plans or mailboxes, as do many other colleges and universities.
The residence halls are a great source of pride for SMC, enabling the college to better fulfill its "Knowledge for All" mission.