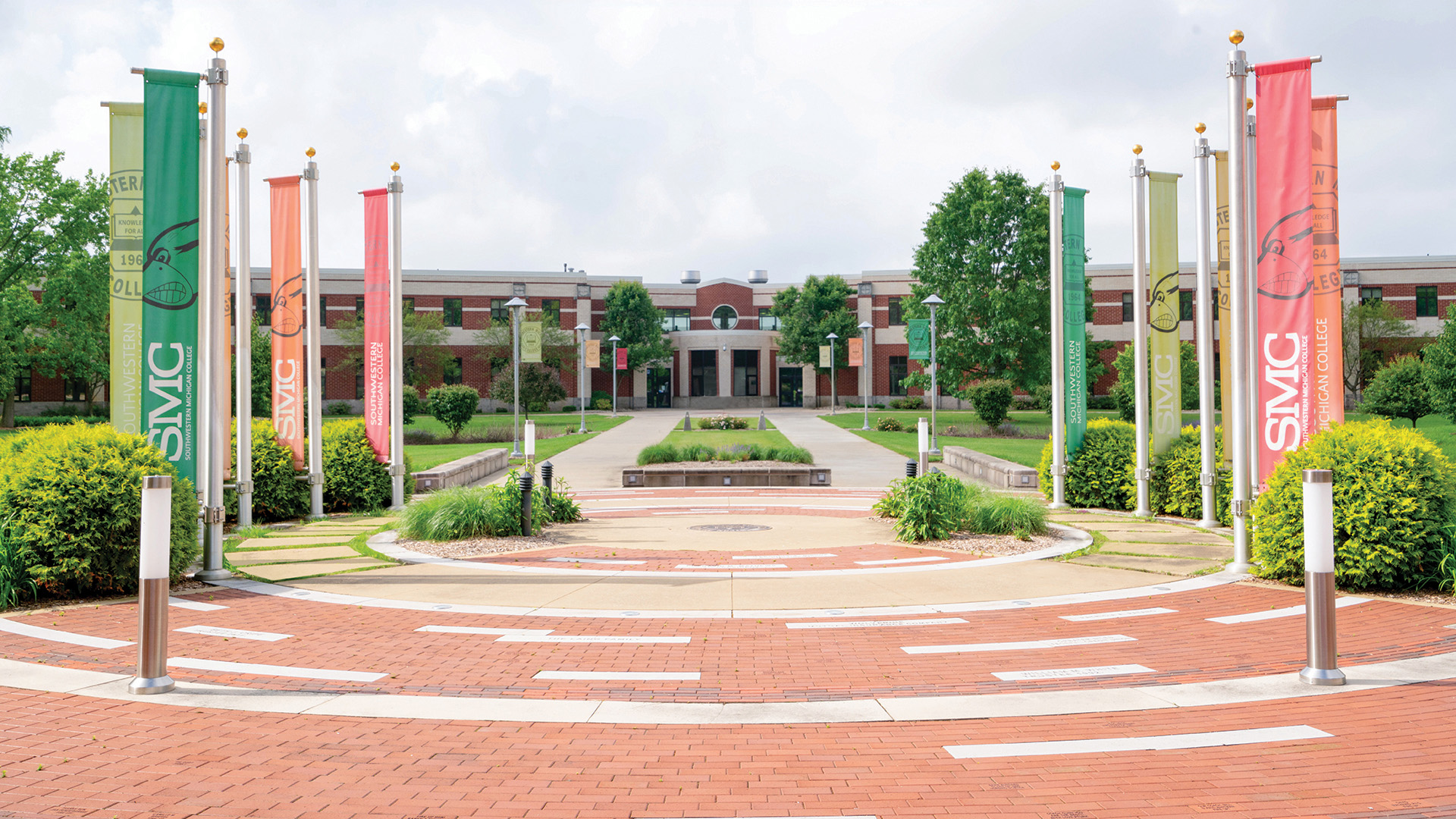 SMC National Champion John Roscoe Represented U.S. in Italy, Morocco
Published on January 15, 2021 - 3 p.m.
All-American John Roscoe, who led Southwestern Michigan College to its first two national cross country titles in 1973-74, was inducted into the NJCAA Coaches Association Hall of Fame in 1989. His coach, Ron Gunn, was enshrined in 1993.
"When I first heard about the team coming back I was very happy and excited to know the Roadrunner colors would be flying again," Roscoe said. "Obviously, it will involve hard work and dedication, as all sports do, but it will also involve tremendous support from family, friends and Roadrunner staff. Once a Roadrunner, always a Roadrunner! Fire Up!"
Roscoe, 65, who lives in Elkhart, also represented the United States twice at the World Cross Country Championships in 1974 in Italy and in 1975 in Morocco. He came within a whisker — 1/100th of a second — of capturing the California qualifier.
The "Olympics of cross country" featured four races: senior men, 12 km; senior women, 8 km; junior men, 8 km; and junior women, 6 km. Roscoe was already aboard the plane when he learned he had been reassigned to the senior men's division because of the way his birthday fell, making his new teammates in the 7 ½-mile event such household names as Bill Rodgers and Frank Shorter.
Rodgers, a four-time Boston Marathon winner, captured the bronze medal in Morocco. Shorter, who won the marathon gold medal at the 1972 Summer Olympics and silver at the 1976 Summer Olympics, came in 20th. Of 185 men from 25 nations, Roscoe finished 102nd.
Roscoe transferred from SMC to the University of Kansas. Jim Ryun, the 1500-m silver medalist at the 1968 Summer Olympics and the first high school athlete to clock a mile in under four minutes, had been "my hero growing up." Ryun went on to serve in Congress from 1996-2007. Now he and Roscoe are Facebook friends.
After Kansas, Roscoe coached distance runners for three years back in his hometown of Terre Haute at Indiana State University. One of his Sycamore friends was basketball star Larry Bird, who led the Boston Celtics to three NBA championships in 1981, 1984 and 1986.
Roscoe's last SMC race was his first marathon. It came before hometown fans at the first NJCAA Invitational Marathon Championship sponsored by SMC in cooperation with the City of Dowagiac and Cass County.
Roscoe remembers it already being 75 degrees at race time, making the jaunt from town through Sister Lakes arduous, with aid stations pouring buckets of ice over him. Roscoe burst to a five-minute lead, which dwindled to 30 seconds, though he hung on to win. He tried out for the 1984 Los Angeles Olympics, but fell three seconds short.
Roscoe said Gunn, with whom he spent one summer developing the Roadrunner Trails around the Dowagiac campus, recruited him at his state meet in Indianapolis.
Roscoe graduated from North High School in 1973. His team won the state championship his senior year. His high school became a "pool of runners Coach Gunn drew from," with 1975 national champion Joe Ofsansky, who went on to Purdue, John Reedy and Bret Ridgway joining him as Roadrunners.
Roscoe said he was recruited by "quite a few schools" and was interested in Indiana University, but it initially only offered a book stipend. After Roscoe led SMC to its first national title, Sam Bell, whose Hoosiers' men's teams won 22 Big Ten titles in indoor and outdoor track and cross country, offered him a full IU scholarship Roscoe turned down. "I liked SMC so much I decided to stay. I wanted to run for Coach Gunn," he said.
For 25 years Roscoe operated The Finish Line athletic apparel and accessories store in Elkhart before joining CVS Pharmacy 14 years ago. He met his wife, Jan, when she bought a pair of running shoes.
The Finish Line is also how he knows Michael Collins, the Irish author who lived in Dowagiac while teaching at SMC. As an extreme athlete, Collins won the 2006 North Pole Marathon and a profile in Sports Illustrated.
The three children were all athletes. Adam works for a South Bend advertising firm, Lindsey is an Indianapolis dental hygienist and Lucas is a Chicago salesman. Roscoe's son ran for Grand Valley State University.
Roscoe, who has lived in Elkhart since 1982, said that after all those years of 90-mile weeks, including 43 marathons, his knees are "shot," so he confines his athletic exploits to golf, biking and walking about five miles a day at work.