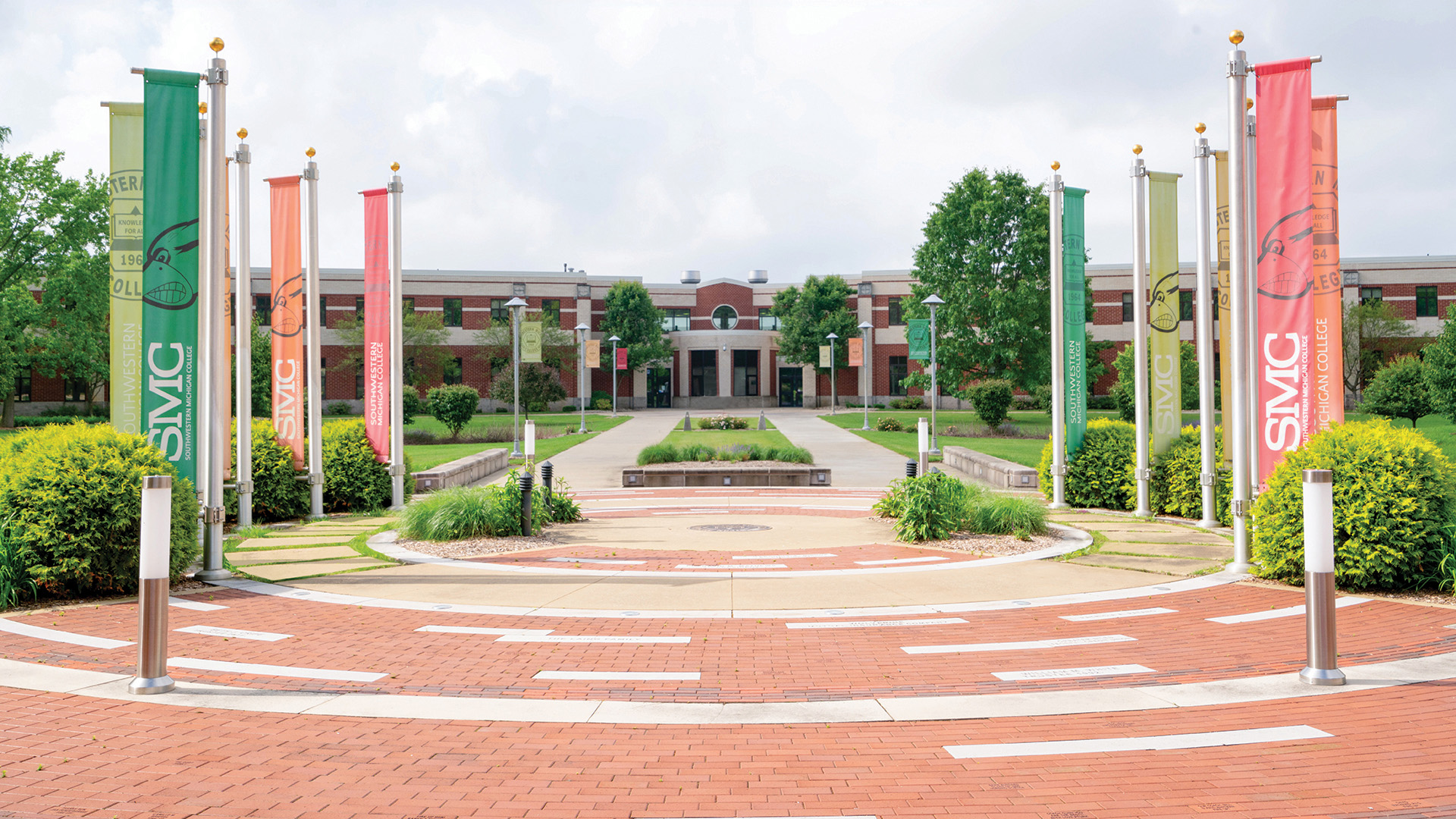 SMC Nursing Graduate Recovering from COVID-19
Published on September 10, 2020 - 1 p.m.
MaryBeth Seal's varied resume includes Southwestern Michigan College nursing graduate, health care provider, author, speaker and lifeguard, to which she can now add COVID-19 survivor.
"I thought because I am in good health and swim laps frequently that it was unlikely I would get it," said Seal, who spent seven days of her 12-day hospital stay on a ventilator.
"I had been at home alone for eight days, struggling with asthma symptoms, low fever, chills and fatigue. I had a virtual doctor appointment, and my doctor advised me to go to urgent care. I had a chest X-ray and was tested for flu and COVID-19. I was diagnosed with pneumonia and sent promptly to the emergency room. I was apparently sent to the ICU (intensive care unit) next to be intubated and put on a vent."
Seal has "no idea" how she contracted coronavirus. "I am 61 and I do have asthma, even though I am a lifeguard and swim laps two to three times a week. The virus definitely targets people with underlying conditions. I was prudent and stayed home almost too long. The pneumonia was bad. But I picked it up somewhere — or should I say it picked me. I still believe in the stay-at-home idea and am again in quarantine even now. Even when we do our best, we can still get COVID-19. But let's not stop doing our best for our families, friends and neighbors."
Seal grew up on Berrien County's Clear Lake, so "water recreation is in my blood." After Buchanan High School, she went to SMC for nursing school in 1984. The former Niles resident moved to Olivet last September.
"When I moved here I'd go to the (Charlotte Aquatic Center) for exercise and social time with friends," Seal said. "I saw there were other adult lifeguards my age, so I thought I'd like to work at the pool because I love the water and being with people. We have middle school physical education classes use the pool, high school swim teams, old people and every age in between."
Discharged April 14 from Oaklawn Hospital in Marshall, Seal said, "One does not feel better immediately. The more severe the illness and complications, the longer the recovery. If one had mild symptoms, the recovery would be faster. I didn't happen to get the mild case."
Seal last worked in the field in 2007 after many years in eye health care. Her 2011 memoir, a collection of vignettes, was called Grace Infusions: A Nurse's Life From the Crazy to the Heart Wrenching.
Her prognosis, Seal said April 19, is to stay quarantined eight more days "until I am cleared by my doctor or the health department. To regain my strength a little at a time. To see a pulmonary doctor for follow-up on respiratory status in two weeks. And I have an in-home visiting RN twice a week for the next 10 weeks."