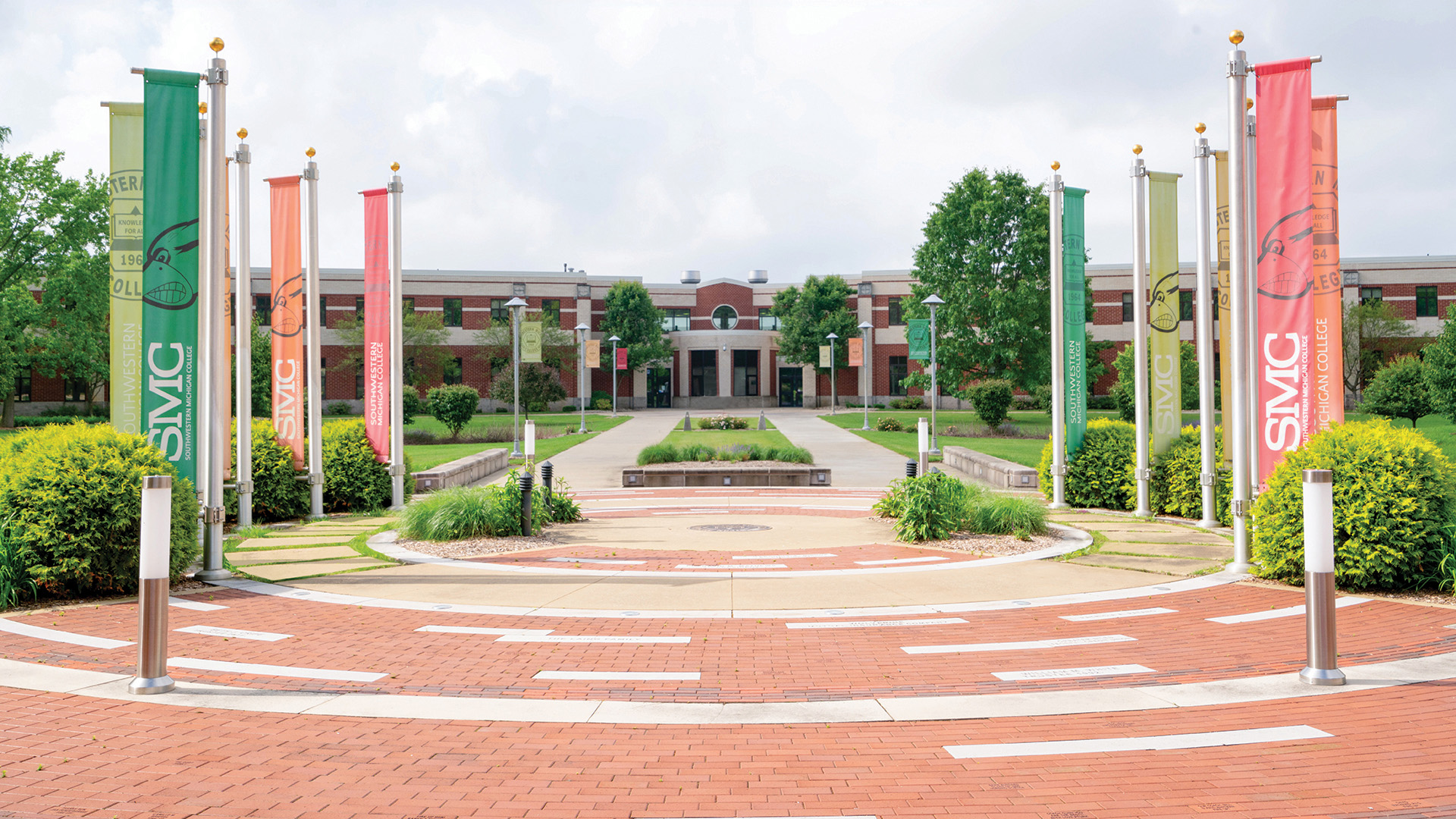 SMC Open by Appointment Starting June 15
Published on September 10, 2020 - 11 a.m.
As Southwestern Michigan College gradually reopens physical spaces after the COVID-19 pandemic which closed them on March 23, campuses will be open for visitors by appointment only during limited hours starting Monday, June 15.
All services are still available remotely, but if someone prefers to visit campus to take placement tests, register for classes, enjoy a campus tour or conduct other business, they can do so by making an appointment. The Fred L. Mathews Library, Zollar Cafe, Birdfeeder Cafe and Student Activity Center on the Dowagiac campus remain closed until further notice.
The college has reconfigured some service areas to maximize safety. Visitors will need to maintain distancing and to wear a mask when in buildings to minimize risk to vulnerable populations.
Masks will be provided for those who might need one while on campus.
A list of contacts is available at https://www.swmich.edu/about-smc/employee-contacts/, or call the main number at 800-456-8675 or 269-782-1000.