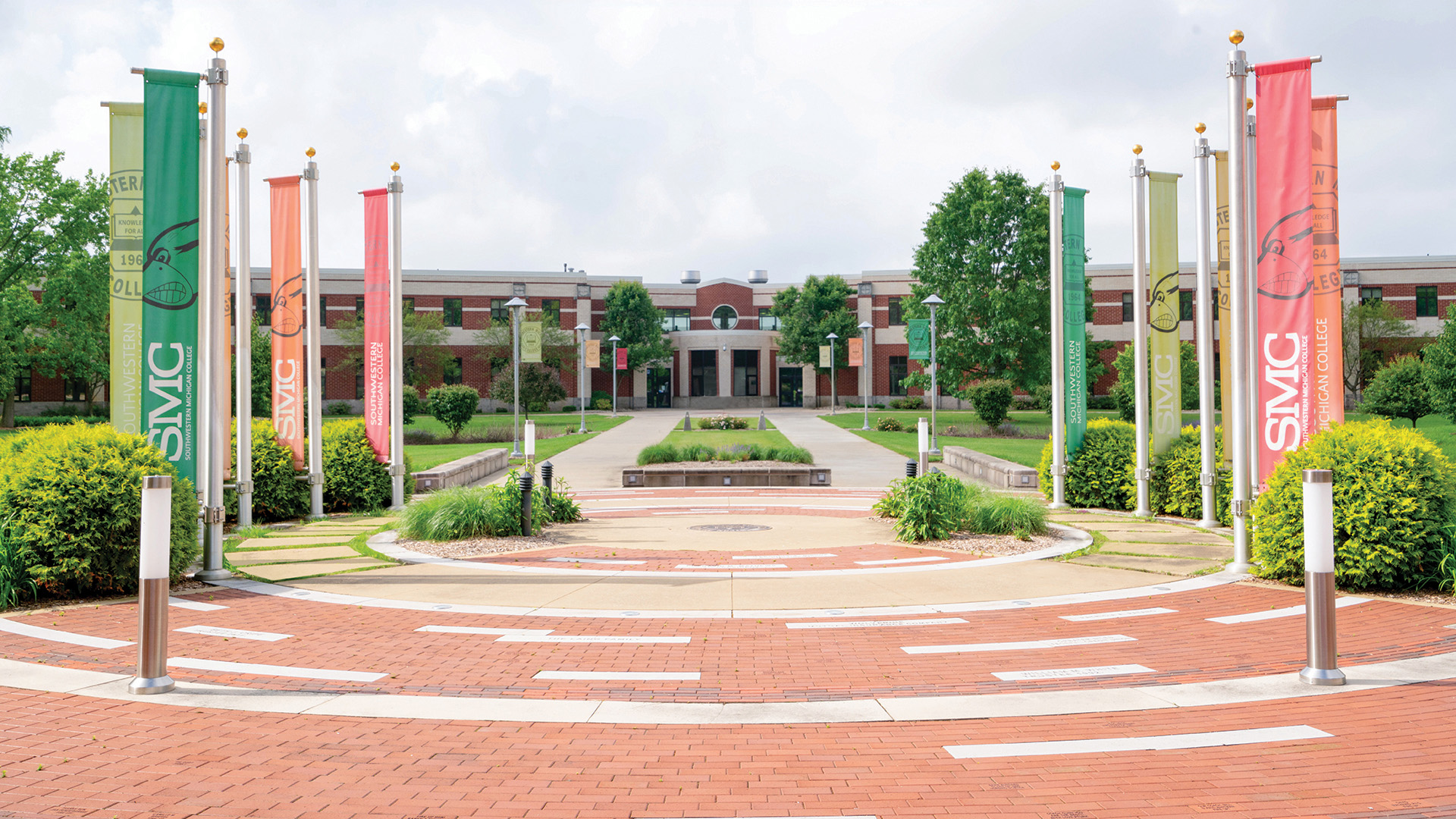 SMC Performing Arts Major Still on Stage as a Nashville Sign-Language Interpreter
Published on February 22, 2022 - 10 a.m.
Kaylee Magro realized her dream of performing on the Grand Ole Opry stage — just not in the way she imagined.
Until she graduated from Southwestern Michigan College in 2007, 2005's Miss Blossomtime "didn't even know interpreting was a career option." That came upon her arrival in Chicago at Columbia University.
Magro, 35, has been in Nashville for 10 years, owns a home she shares with three rescue dogs and cheered/danced for four years with the NFL's Tennessee Titans until six years ago.
She has danced since she was 3 years old and modeled since 17. "Modeling has always been a way to pay for living expenses while in college and living in Chicago," she said.
When she performed at the Grand Ole Opry with Little Big Town it was as a sign-language interpreter.
"That one exceeded my wildest dreams," she said. "To me, it was better than New York or anywhere else in the world."
The former Miss Three Oaks/River Valley, Miss Blossomtime/Miss Congeniality and Miss Southwest Michigan also competed in the Miss Michigan pageant, where she performed a monologue for the talent segment.
"I wish I had done a sign language performance!" she said.
Like many high school graduates who choose SMC to begin their college experience, she didn't want to be too far from home, she didn't want to incur a huge student loan debt, and she wanted to explore educational options before selecting her field of study.
"It all started at SMC," the New Buffalo High School graduate said. "The best instructors that I ever had were at SMC. When I went to Columbia, I had a head start. I felt like I was running through the gate."
Magro graduated from Columbia in 2011 with a bachelor's degree in American Sign Language-English interpretation.
While at SMC, she performed in the musicals "Grease" (2006) and "West Side Story" (2007) and in Agatha Christie's "And Then There Were None." At Columbia, she signed "Chicago" and interpreted "Manifest."
Because of the solid foundation she received at SMC, Magro said in Chicago she was able to do many of the extra-curricular activities that helped shape her career, including modeling, music videos, and commercials. More than once she posed for SMC digital photography students' lighting project.
Every shoot a chance to act and
to engage audience with feeling
"If asked the word that best described myself when I first started modeling, I would have stated passionate," according to her resume at the time. "After a year of hard work, time and dedication, I would now say determined. All of the greatest, most successful people in the industry had to work extremely hard to get where they are. I am not only a hard worker, but an energetic, positive spirit that adds a zealous dynamic to any shoot. I am punctual, and I believe in good core fundamentals and ethics of modeling.
"If asked my style, I would say engaging. Growing up in theatrics does a lot for the world of modeling. Every shoot is an opportunity to be an actress, and to me acting is feeling. It is vital to engage an audience in the world of entertainment, and that is what I intend to do during each and every job.
"I will advocate for the world of modeling not only through my pictures and video, but also through the compassionate and sincere work that is done by word of mouth, face to face. Being a model is more than a pretty face, it is more than body positions and poses, and it is even more than hard work...while all of those aspects are imperative, there is one thing that ties the rest together...and that is heart.
Magro's "a-ha moment" came shortly after arriving at Columbia to study performing arts and dance. "I saw two beautiful deaf women signing and I skipped my orientation and went to the American Sign Language-English Interpretation orientation instead. That was the best decision I have ever made."
After graduating from Columbia, "immersed" in her new passion thanks to also working in the sign-language lab, Magro landed a job through General Motors interpreting at auto shows, which she did for a year.
A woman came up to her at an auto show in Detroit and planted the idea of transferring her skills to Nashville.
"It was my dream to be on the Opry stage," but the young woman who struck out for Music City "with my suitcase and my Bible," had come to the realization that if she truly wanted to rescue dogs, she needed to cut back on travel demands.
Learning opens many doors
"I know I'll do this for the rest of my life. It's part of my purpose," she said. "I feel like the most blessed girl in the world. I learned that learning is not something you have to do, but it's something that opens up many doors."
"I am able to do all kinds of performance interpreting through my freelance agency," she said. "The agency takes into account that I have studied performance interpreting, which is just a style of interpreting that seeks to show music, rhythm and rhyme through body movement," like an infectious video she did in 2017 for Brandon Heath, "The Future is Bright."
A YouTube commenter called it "the coolest thing I've ever seen."
"I feel like life is about loving people well! The energy we put out is what we attract back!" Magro said. "I try to stay conscious of my perspective and allow others to live their lives however they choose without judgment. I want people to feel safe with me!
"My life has been full of amazing family and friends and each part has shaped the next! Focusing on my perspective and mine alone has constantly revealed to me the love that surrounds me daily! That keeps me feeling blessed!"