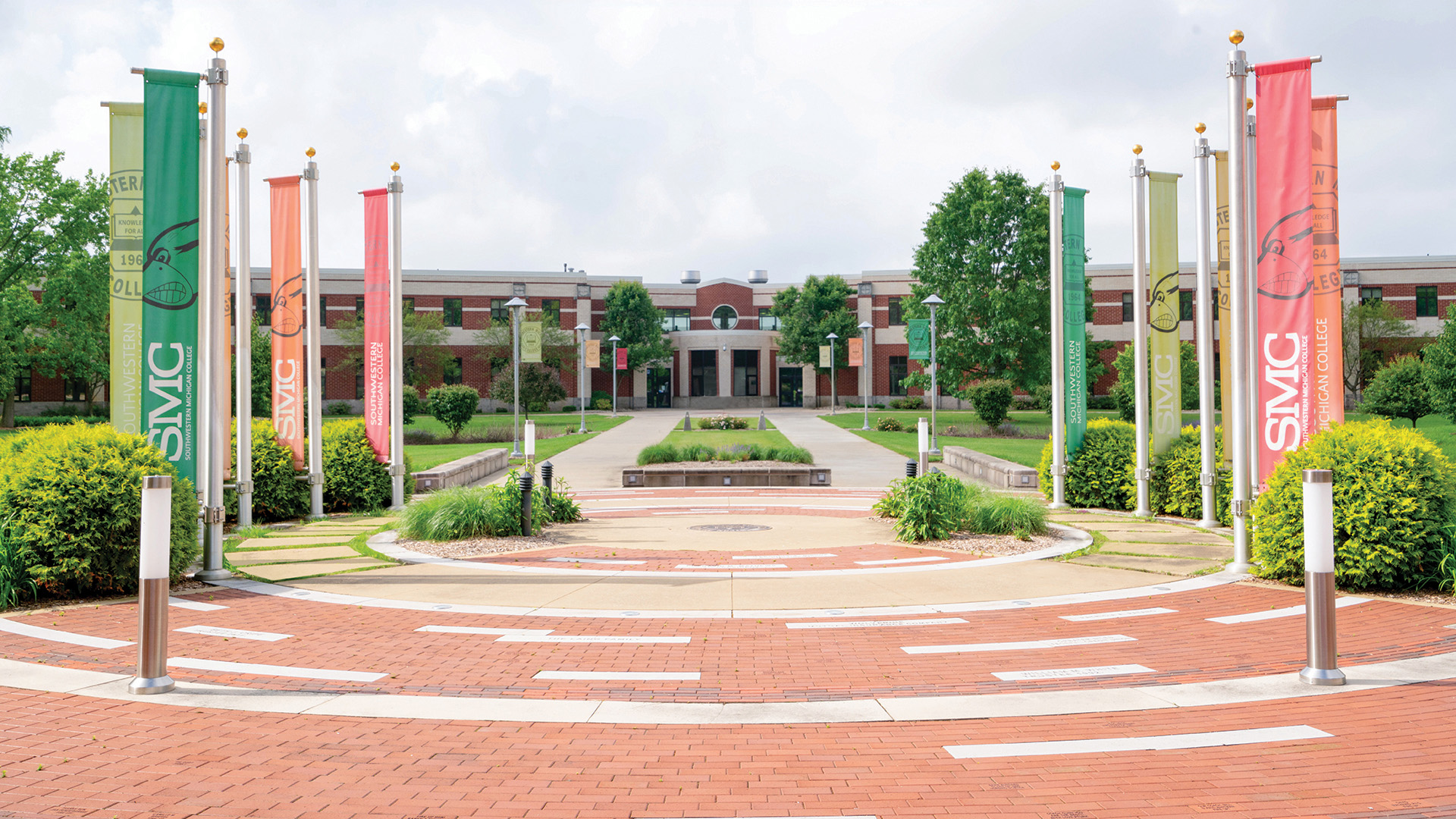 SMC Presents 'The 25th Annual Putnam County Spelling Bee' March 23-26
Published on March 15, 2023 - 11 a.m.
Southwestern Michigan College's spring musical, "The 25th Annual Putnam County Spelling Bee," is a musical comedy with music and lyrics by William Finn.
It centers on a fictional spelling bee at geographically ambiguous Putnam Valley Middle School. Six quirky adolescents compete in the bee, run by three equally quirky grown-ups.
"I selected 'The 25th Annual Putnam County Spelling Bee' as my first musical at SMC because I love William Finn's material," Director Marcus Jordan said. "He composed scores that focus on human connection. His musicals 'Falsettos,' 'A New Brain' and 'Spelling Bee' all deal with the nuance of relationship and how we as humans navigate experiencing love.
"Also, 'Spelling Bee' in particular shines a light on the quest to love oneself," said Jordan, who debuted with last fall's cabaret. "Each student at the bee is desperately trying to be seen. I thought that the exploration of maturing at the most awkward stage in one's life — middle school — would be an interesting journey for SMC theatre students."
Jordan's cast includes Miss Dowagiac Amelia Jones as Olive Ostrovsky.
Coby Henslee, who played Jesus Christ in "Godspell" last spring and trumpet in Jazz Ensemble and Symphonic Band, plays William Barfee.
Landynn Byrd, who appeared in July 2019's "Catch Me If You Can" and plays tenor saxophone in Jazz Ensemble and flute in Symphonic Band, is Logainne SchwartzandGrubenierre.
Logan Lampe, who contributed lyrics to SMC's fight song and plays clarinet in Symphonic Band and electric guitar in Jazz Ensemble and Jazz Combo, portrays Leaf Coneybear.
Michael Hayes, who appeared in 2019's "Sweeney Todd" and 2018's "The Secret Garden," plays Chip Tolentino; Mariah Donley is Marcy Park; and Alex Schesnuk is Swing.
As the adults, Heidi Ferris is Rona Lisa Peretti; her husband, Tucker Curtis, who directed 2022's "Godspell" and 2016's "Our Town," plays Douglas Patch; and Andrew Fisher, who appeared in 2014's "Parade," is Mitch Mahoney.
"The script and score do not shy away from the nuance of life," Jordan said. "There are some uncomfortable moments/situations that come up in this show. But building relationships and finding oneself is messy.
"Also, audience participation is vital to the flow of the show! We may need a few extra spellers to go up against our spelling champions."
"The 25th Annual Putnam County Spelling Bee," conceived by Rebecca Feldman, with book by Rachel Sheinkin and additional material by Jay Reiss, will be presented in the theatre of the Dale A. Lyons Building on SMC's Dowagiac campus March 23-25 at 7:30 p.m. and March 26 at 2 p.m.
Call (269) 782-1280 or visit swmich.edu/performances for tickets. Tickets cost $10 general admission and $5 for senior citizens. The show is free for SMC students with ID and those 18 and under at the door.