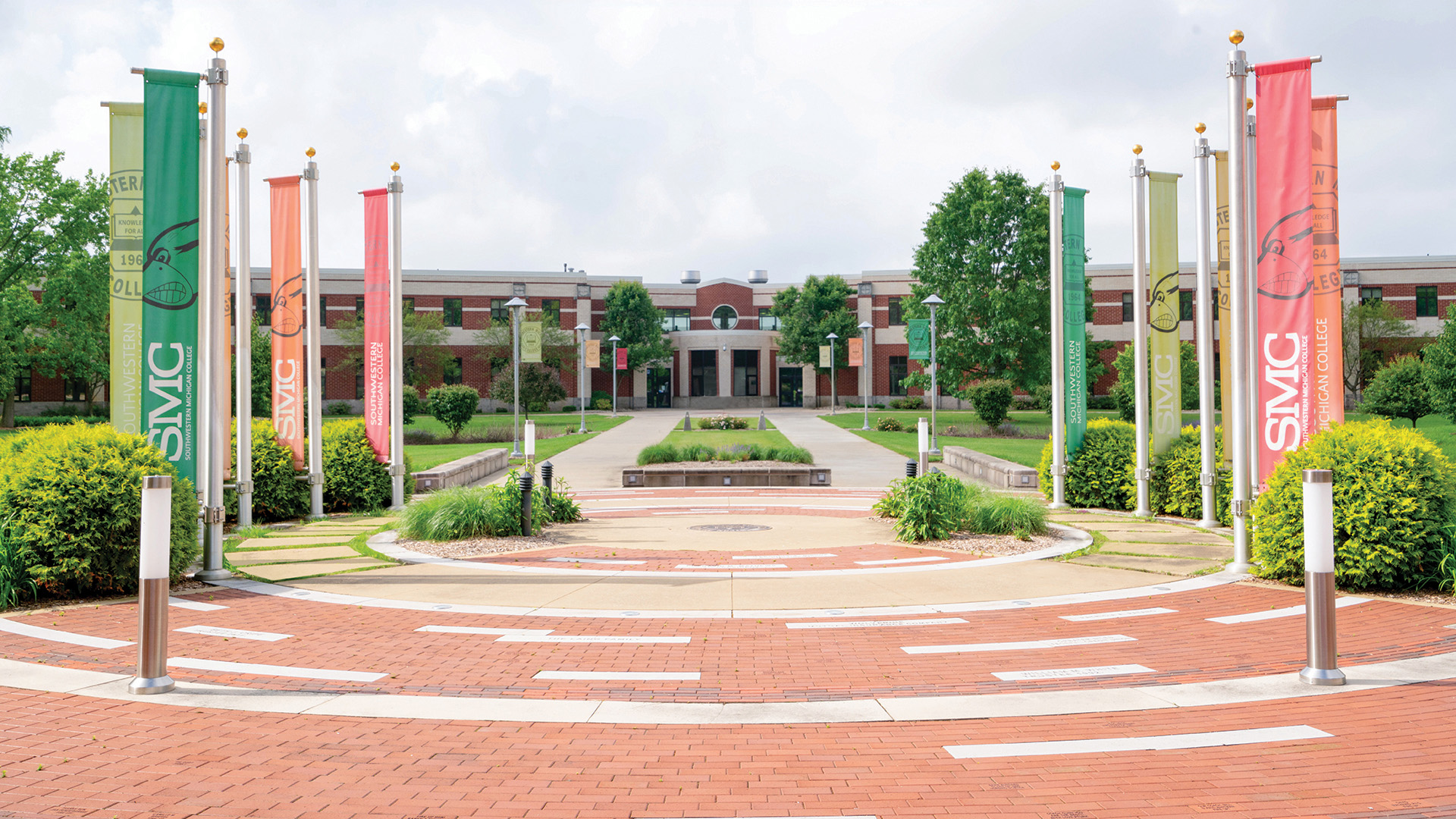 SMC Recognizes Dave Dilno's 20 Years of Service
Published on May 15, 2023 - 9 a.m.
At Southwestern Michigan College's Board of Trustees meeting May 10,
Treasurer Becky Moore awarded a 20-year service pin to David Dilno of Kalamazoo.
Vice President and Chief Business Officer Susan Coulston introduced Dilno, who started in April 2003 as a programmer in the information technology department. He was promoted to lead programmer analyst in 2014.
"In April, after a few months as interim information systems manager, he dropped the 'interim' title and is now the information systems manager, heading up the systems side of the Office of Information Technology," Coulston said. "He oversees programming, data base management, network and servers."
"He runs in area triathlons and 10Ks, and recently he has been dabbling in woodworking. Dave was voted Employee of the Year in 2017. He prefers to work under the radar, but his abilities and skills are so appreciated," Coulston said.
In his president's report, Dr. Joe Odenwald said summer enrollment looks positive, with at least 94 students living on campus. "Fall enrollment is trending in a good direction as well. Orientation sessions started last week and continue through July."
Provost Dr. David Fleming reported that two programs, psychology AA and social work AAS, will follow business into an online-only option added for this fall. "We think this will be a successful expansion - the 30 students we enrolled last year for the online business program are generally geographically close, and success rates are comparable to in-seat," Fleming said.
The fiscal 2024 public budget hearing is scheduled in the Briegel boardroom on Tuesday, June 13, followed by the long-range planning work session in the foundation room.
Trustees acknowledged 24 donations to the SMC Foundation totaling $7,670.99. The foundation's 4-percent of earnings will transfer $480,000 to the college in support of student scholarships. "In addition," Coulston said, "there's $80,000 from lease revenue off Edward Guse's farm."