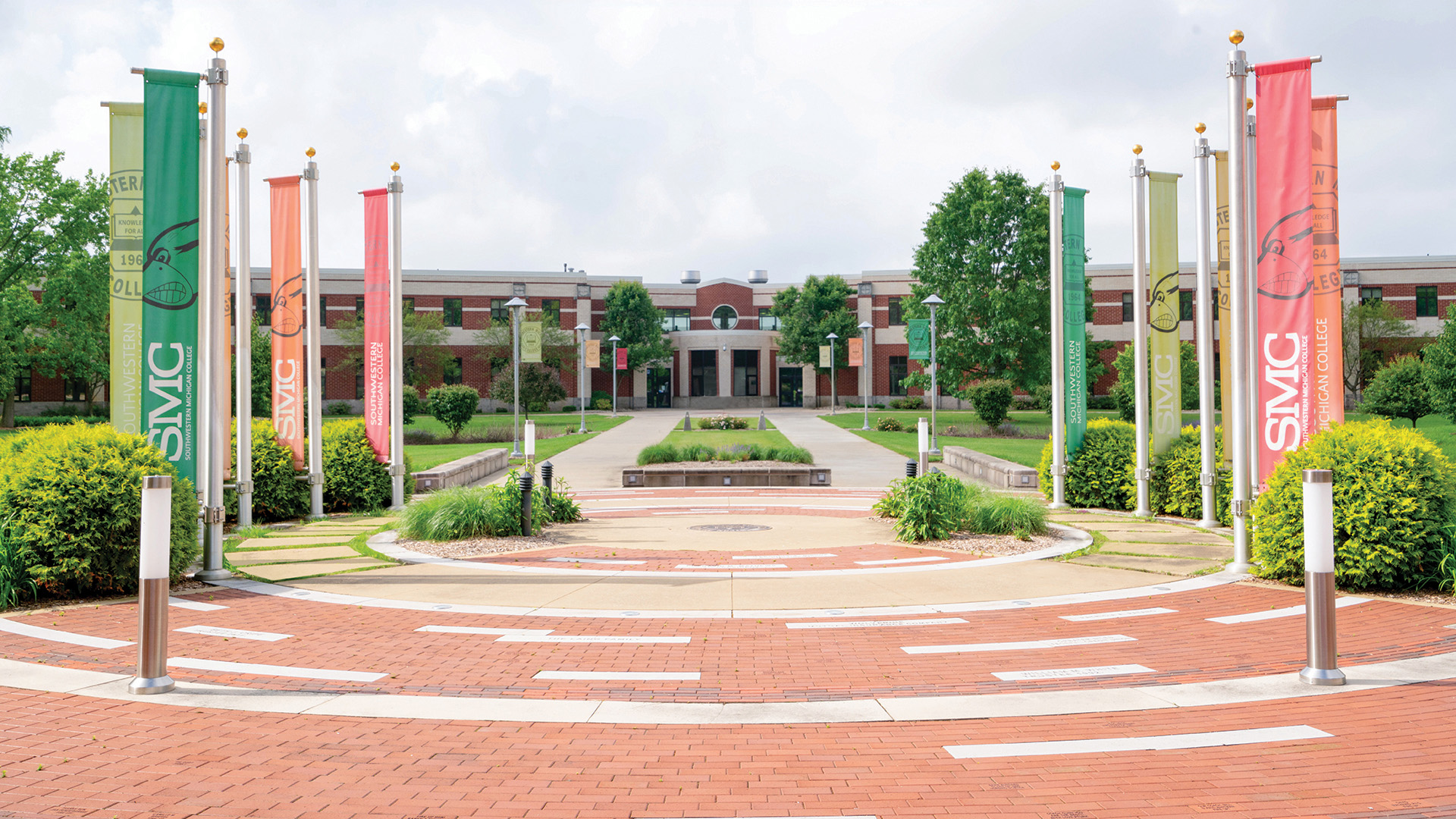 SMC Recognizes Retirees, Employees
Published on May 8, 2023 - 3 p.m.
Jeanne Richmond's 28 years with Southwestern Michigan College were celebrated April 28 at the Employment Retirement and Recognition Breakfast honoring 21 employees in Mathews Conference Center East.
Richmond, who retired as senior information systems analyst, was originally hired in July 1985 as a data entry key punch programmer. She left SMC in 1991, returning in 1999 as a programmer/analyst, lead programmer/analyst, interim Chief Information Officer (CIO), executive director of information technology (IT), CIO and, in 2018, senior information systems analyst, retiring in December 2022.
David Phillips, maintenance technician, retired in February after 13 years with the college. He joined SMC in April 2010 as a part-time maintenance technician and went fulltime in 2011. He was most associated with the residence halls.
Provost Dr. David Fleming highlighted faculty and staff professional achievements:
Branden Pompey and Jeff Hooks, Best in Show for Esports Jersey Design at the National Intramural and Recreational Sports Association (NIRSA) conference, first place in sports club category and second place in special events category.
Deirdre Kirk, excellence award and graduate certificate in strategic sustainability leadership from Indiana University South Bend (IUSB).
Christy Mangus, master's degree in accounting from Purdue University Global.
Adam Frye and Gatlin Holden, CompTIA Security+ certification.
Service awards
David Dilno, information services manager, 20 years.
Thomas Beaven, professor of science-biology, 15 years.
Nancy Selvidge, graphic designer, 10 years.
Crystal Romero, associate registrar, 10 years.
Dr. Ritch Reynolds, professor of physical education, 10 years.
Judy Mustak, administrative assistant, Arts and Sciences, 10 years.
Dr. Maria DeRose, professor of communications, 10 years.
Ben Spencer, senior admissions counselor, five years.
Caroline Price, Student Activity Center (SAC) weekend supervisor, five years.
President Dr. Joe Odenwald, five years.
Diana Litaker, web developer, five years.
Donna Courtney, associate professor of science-math, five years.
Matt Collins, technology support manager, five years.
Service award recipients were introduced by Senior Vice President for Business Affairs and Chief Financial Officer Susan Coulston, Vice President of Enrollment Management and Campus Life Brent Brewer and Vice President for Institutional Advancement Mike O'Brien. Director of Human Resources Kristin Reynolds made welcoming remarks.
"(SMC's 56th Commencement April 29) is the ultimate conclusion to all of the work this year," Odenwald said. "Graduating our students is why we do this."