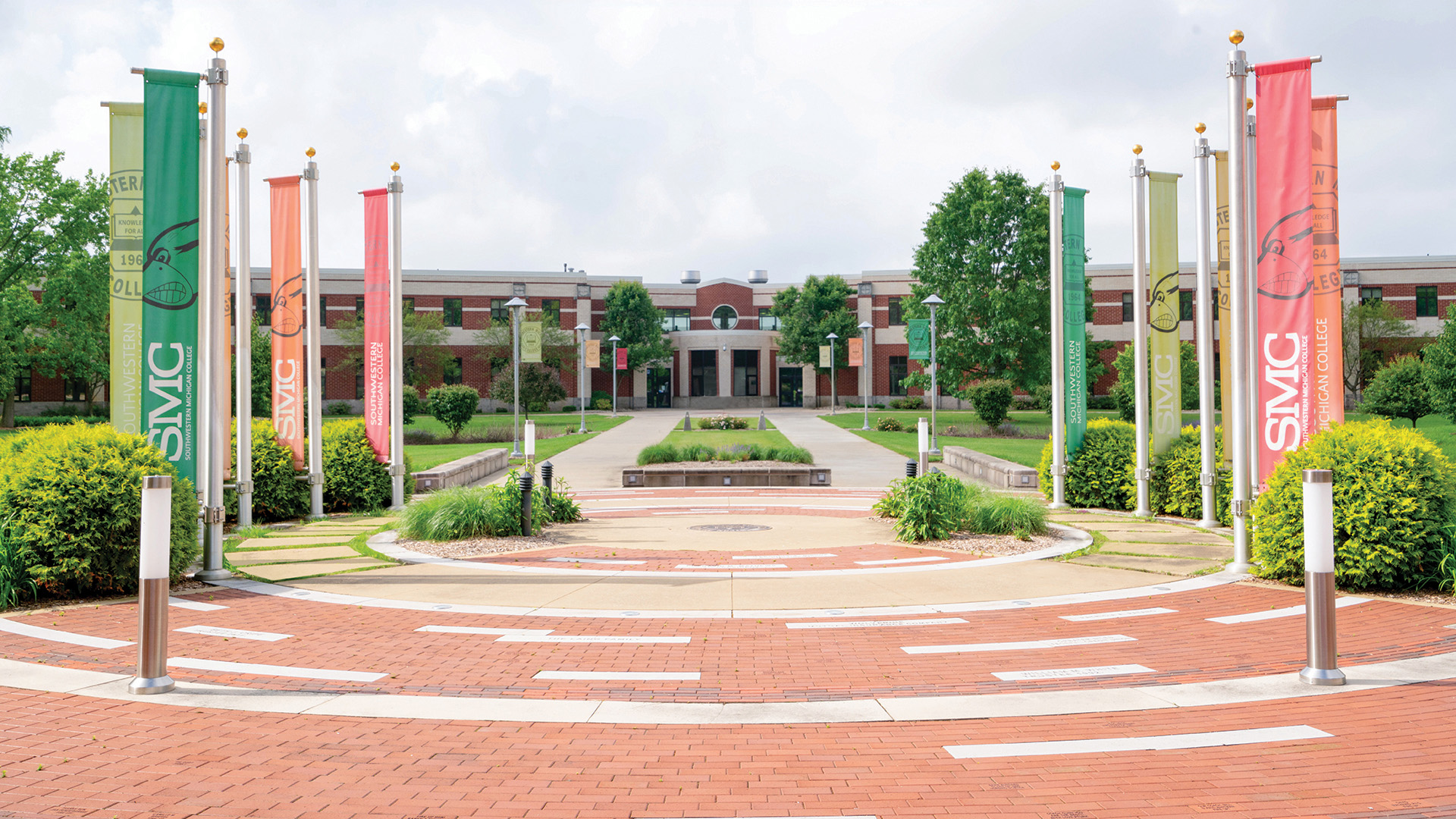 SMC Registering for Summer, Fall Classes
Published on September 11, 2020 - 1 p.m.
Southwestern Michigan College registration opened on March 25 for all students for summer and fall 2020 semesters.
With summer session running June 1-Aug. 5, students still get the whole month of May and most of August off from classes.
"Summer session is so important for keeping students on track to graduate with their degree," said Mike O'Brien, SMC's Vice President of Enrollment and Student Development. "Despite the current pandemic crisis, we will be offering a wide range of classes in summer 2020. We expect a higher percentage of those classes to be in the online format, but depending on government restrictions, we're hoping at this time that some smaller sections might still be able to meet in-person while following safe distancing guidelines. We are monitoring the situation and will make that decision soon."
Summer session is a great way to get back on track and graduate on time for students who haven't been taking a full 15 credits in previous semesters. Summer is also ideal for getting ahead by completing general education courses and lightening your future load to concentrate on your major.
For students who must retake a course or need extra help, the condensed nine-week semester enables focus on a subject area that may be difficult, such as math, chemistry or physiology. Students enrolled at another college are welcome as guests to take more affordable classes with SMC, as many credits will transfer back to the home institution. Questions about transferability can be sent to askanadvisor@swmich.edu.
Federal financial aid (Pell) rules changed in 2018. If students take at least six summer credits, they might have access to a higher Pell grant for summer classes. If taking fewer than six credits, they can still use up remaining funds if not fulltime in fall or spring. Plus, bridge scholarships are available to those who qualify. Students and families can check specific situations with Financial Aid at finaid@swmich.edu or by calling 800-456-8675, ext. 2143.
Students who are interested in summer 2020 can view courses, learn more and apply at swmich.edu/summer.