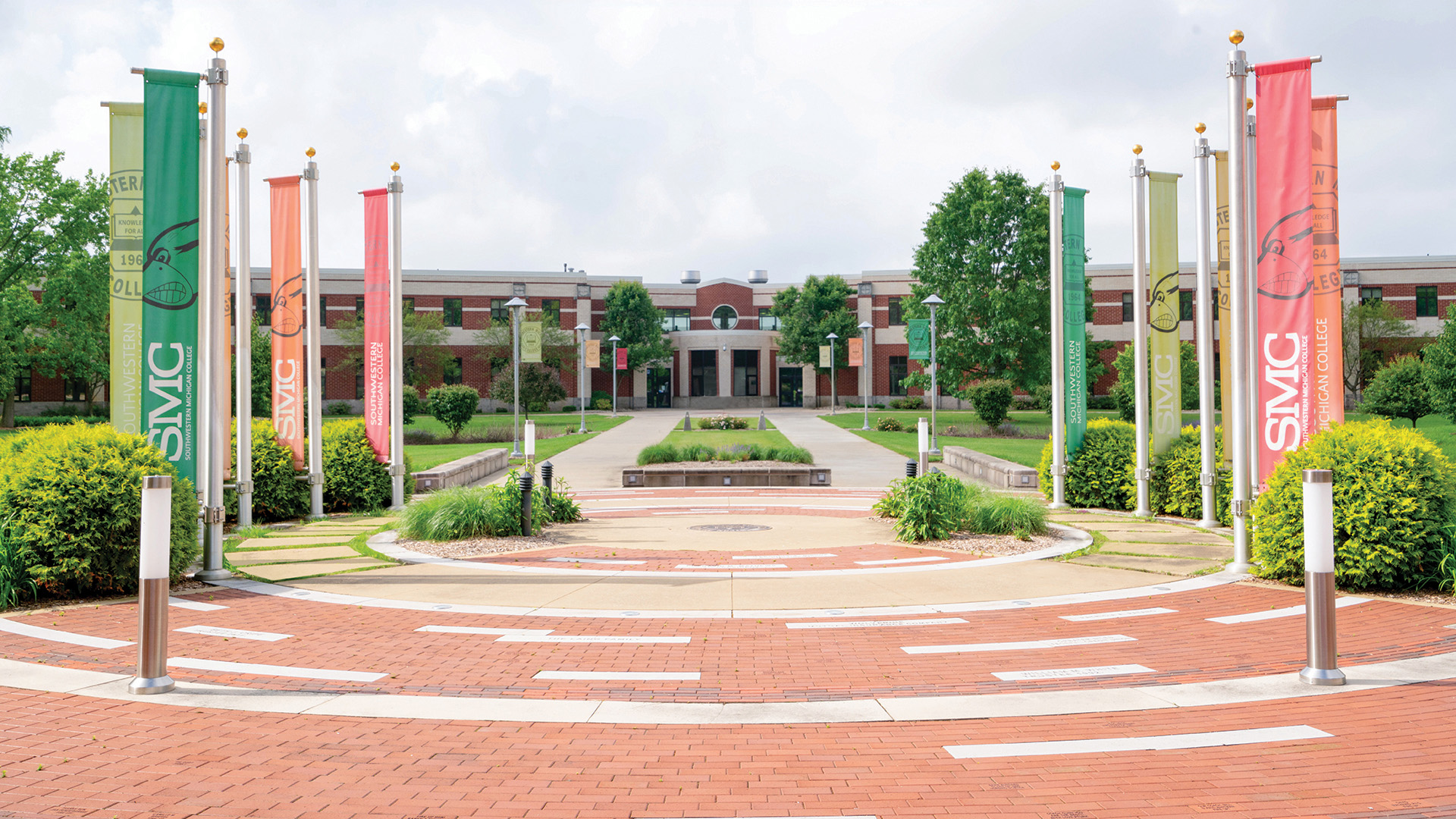 SMC Supports Mich. Free-Tuition Program for Front-Line Workers
Published on September 11, 2020 - 9 a.m.
Southwestern Michigan College announced it will serve as a Frontliners Champion to support the Futures for Frontliners program unveiled Sept. 10 by Gov. Gretchen Whitmer.
"I think this will help people raise their earning ability," SMC President Dr. Joe Odenwald said. "For example, in our district a person with an associate degree or certificate earns a median wage of over $30,000 after a year while a high school graduate earns a median wage of $14,000. After five years the gap widens even more."
As a Frontliners Champion, SMC committed to make sure the community knows about this opportunity.
Futures for Frontliners offers Michiganders who worked in essential industries during the April 1-June 30 period but do not have a college degree free tuition to their local community college to pursue an associate degree or a skills certificate on a fulltime or part-time basis while they continue to work.
Those without a high school diploma or equivalency will be eligible for services to help them prepare for and complete this credential and go on to a community college or job training program.
The application period runs through Dec. 31 this year, with enrollment available beginning in January 2021.
Students can enroll in any of SMC's 48 degree and certificate programs that they've always wanted to pursue, plus the college offers evening options in nursing, health information technology, nursing assistant (CNA), emergency medical technician (EMT), robotics and welding to help adult learners maintain a healthy balance between school, work and family responsibilities.
To learn more about Futures for Frontliners, visit www.Michigan.gov/Frontliners, then apply to SMC for free at swmich.edu/applynow.