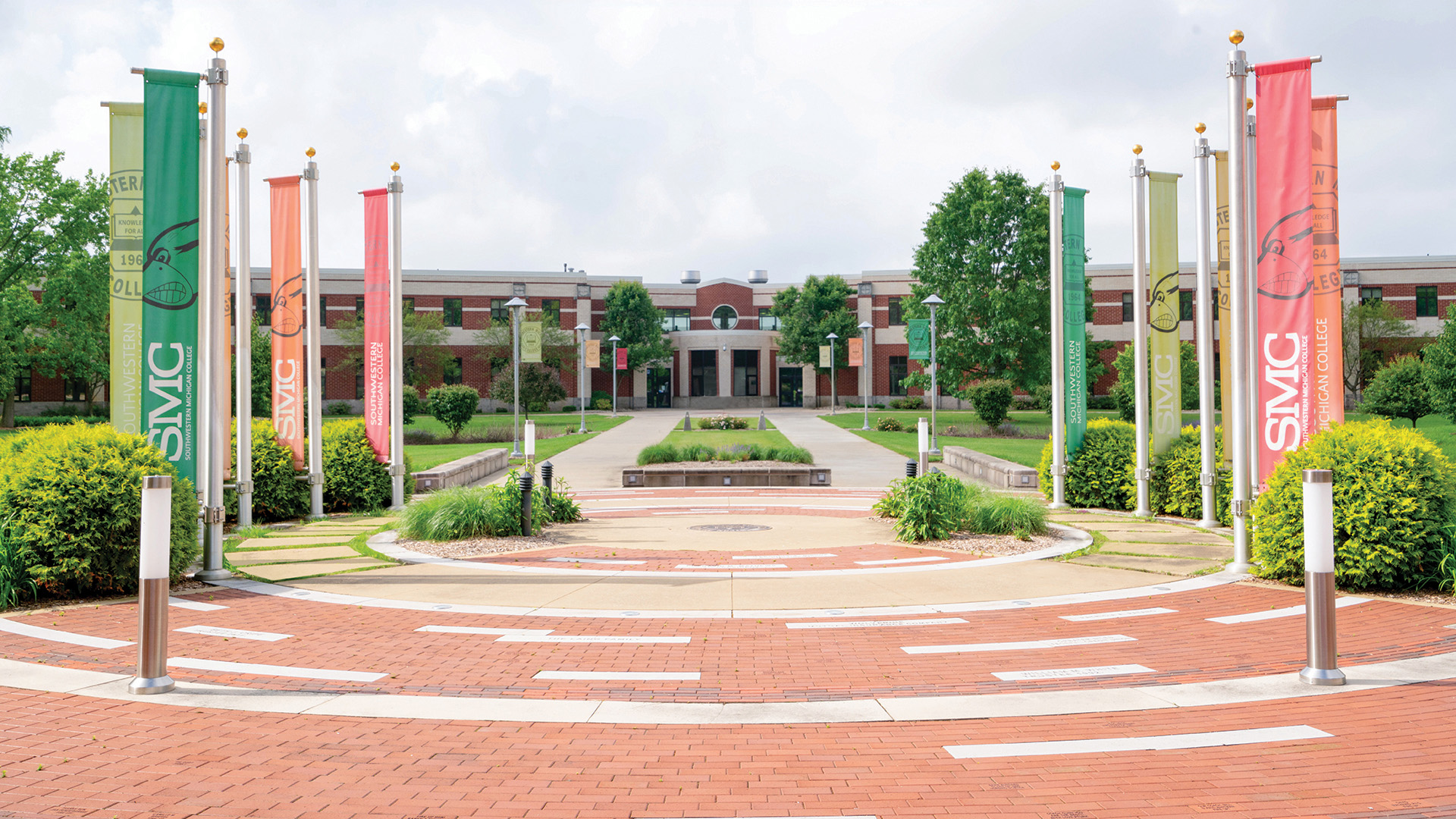 SMC Welder Becoming Civil Engineer
Published on September 25, 2020 - 10:45 a.m.
Matt Morey has always wanted to be an engineer, but he started at Southwestern Michigan College by earning his welding certificate from the School of Business and Advanced Technology in 2019.
"I figured welding would be a good skill to have," said Morey, after his initial exposure to the trade senior year at Constantine High School in Assistant Professor Dan Miles' career technical education (CTE) program.
Now that Morey's a civil engineering undergraduate in the Upper Peninsula at Michigan Technological University in Houghton, he can reflect, "I'm a lot more prepared than if I had tried it right out of high school. SMC definitely helped. It built a foundation for how I study now. I took everything I learned at SMC and ramped it up."
As a commuter student, to more productively deploy time between classes, he worked as the Niles Campus welding lab assistant.
"Matt is starting his second fall up there, which is very exciting. It shows that we helped prepare him for the tough school that Michigan Tech is," said Assistant Professor Allyson Starrett, one of Morey's welding instructors. "Matt truly was a great student in our program. He was hands down one of the best work-studies we have ever had and actually built a legacy that is left behind in the lab that students will use for years to come. I am proud to have had him as a student and the chance to know him as a young man."
Starrett said Morey made a metal storage rack for the lab and another in the side room to hold metal donated to the program. He designed bins for certification scrap, replaced all of the table tops and set up and tested the regulators that are part of the gas piping system.
Besides his CTE involvement "pulling me toward SMC," Matt's older brother, Mike, a machinist, also studied welding with Starrett.
Considering that one of Morey's professors, Andrew Dohm, came to the classroom from automotive engineering at Chrysler Corp., or that Michigan Tech civil engineer Lauren Krueger, who builds Chicago high-rises, pursued general studies at SMC, how did he decide where he fit?
After all, there are six major branches — mechanical, chemical, civil, electrical, management and geotechnical — with literally hundreds of subcategories grouped under each.
Morey's admiration for his father, Tim, a construction manager, influenced his decision. He remembered Tim counseling, "Go a step further and be an engineer." Matt worked on a concrete crew during summer, doing road work, so he decided attaining his bachelor's degree in civil engineering would permit him to "stay in a field I already liked."
Morey foresees a day when he will be able to integrate welding with engineering, perhaps by becoming a certified inspector.
Morey's parents both attended Ferris State University. His mother, Deb, studied horticulture and works for Arnett's Landscaping and Garden Center in Constantine.
Houghton, an 8 to 12 hour trip for Morey, celebrates its prodigious snowfall with an annual Winter Carnival that since 1922 has grown into one of the largest winter festivals in the nation featuring dozens of huge, intricate statues and broomball, sleigh rides, comedy skits and a queen coronation.