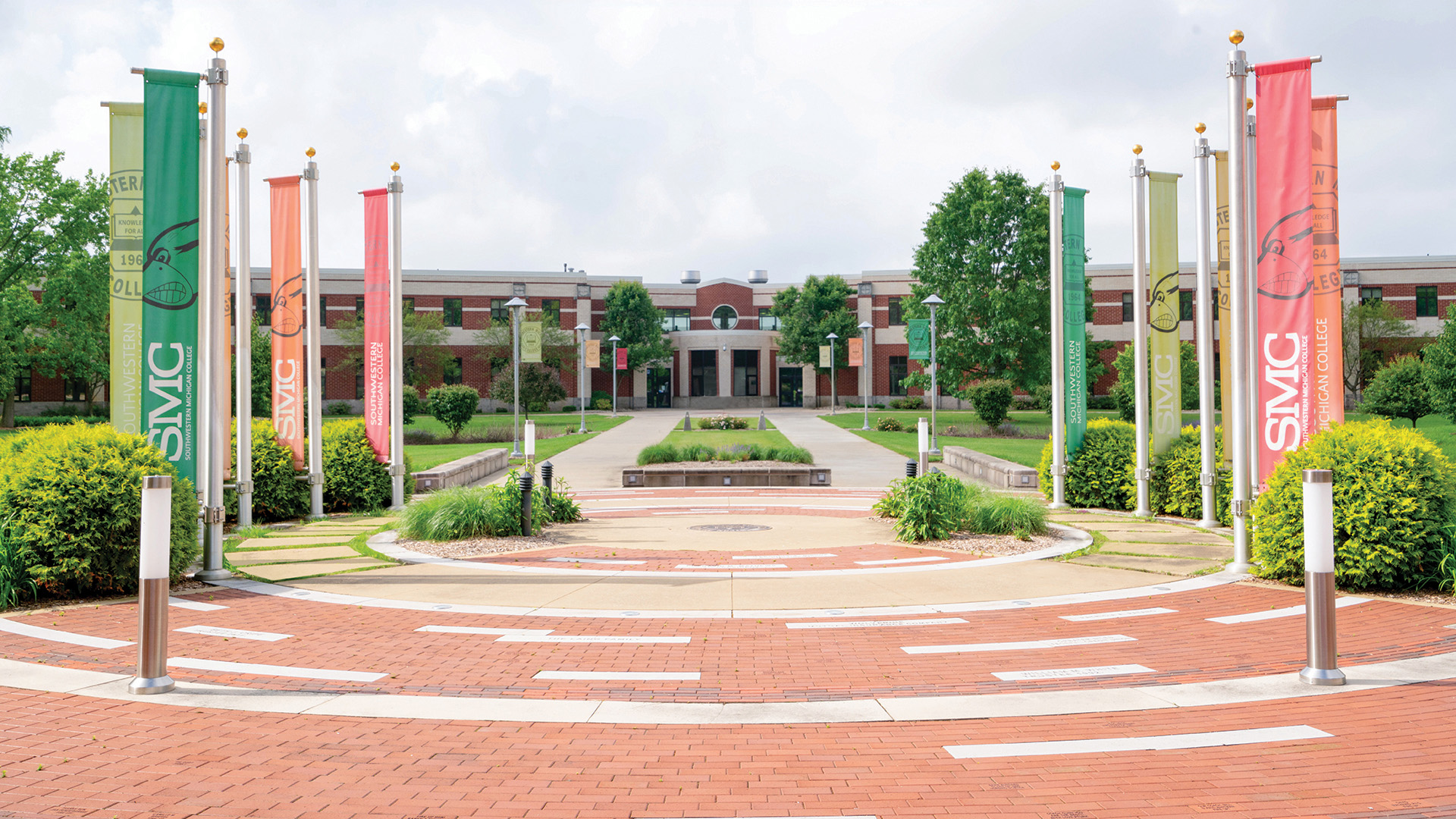 SMC's Esports Community Growing
Published on November 17, 2020 - 9 a.m.
Southwestern Michigan College's esports team, which can thrive virtually despite the COVID-19 pandemic, has competitions versus Ferris State University Nov. 18 at 8 p.m. and Lake Michigan College Dec. 3 at 6 p.m.
"They are not part of a tournament, just two teams having a friendly competition," club President Nathan Reverman, a Ferris information technology major from Elkhart, said. "We generally play against other schools and local esports teams. We will be streaming these events through Twitch for everyone who wants to watch."
Any current SMC student who maintains a 2.0 or higher grade-point average (GPA) is eligible to join esports.
"As much as we love playing games and competing," said Reverman, a Keith McKenzie Hall resident assistant (RA), "school comes first, so we want all of our members to do well in their classes."
"Esports is a new and ever-growing community," as well as "a lot like regular sports in the sense there are different types of games, they need players and people cheer for different teams," Reverman said. "Esports includes any video game that has even the slightest touch of competition. It involves two or more teams going up against each other in an effort to win. Generally, teams meet in an arena where they face each other in front of an audience. Due to COVID, most events have been switched" to online exclusively.
Reverman said SMC esports focuses on playing League of Legends (LMC) and Overwatch (Ferris) competitively, with Rainbow Six Siege and Apex Legends in the works. SMC's top six rounds out with Super Smash Bros. and Valorant.
Most practices take place in the new esports lab in the Barbara Wood Building on the Dowagiac campus.
"We have about 20 people on the esports team right now," Reverman said. "How many people get involved at a time depends on the game you're playing. Some games require three people to play, others five or six. It varies. We're putting together different team captains to oversee particular games. Once we grow some more, we'll probably split into varsity and junior varsity teams, with tryouts to observe everyone playing."
"It's more than people hanging around playing video games, it's an actual sport," adviser Eric J. Clayborn, assistant professor of information technology and business, said. "It's not physical, like athletics, but a lot goes into developing and managing it."
SMC esports preceded the pandemic. "I was part of the club last year, the treasurer," said Reverman, who expects to graduate in Spring 2022. "President John Monnin is at Purdue now. It's been a great experience so far." Nate's twin brother, Aaron, transferred to SMC this year.
"Post-COVID, when things go back to normal — whatever normal is now — we have 12 computers in our lab to invite another school to come to SMC to play in a competition, like we are (virtually) with Ferris and LMC," Reverman said.
The glassed-in lab "is really a good space for it," Clayborn said. "The computers light up real well because everything inside uses RGB (red, green and blue LEDs) when they're turned on. One thing I like to tout is that our students who went through the IT-Networking program, in partnership with our IT department, built those computers from scratch. They wanted to get an esports program going, so they built it. The gaming club maintains it and is in charge of managing it. It's very student-centric."
Reverman feels himself developing skills beyond video games.
"I've done more public speaking this semester than I've done my entire life," he said.
Clayborn agreed esports explodes a popular gamer misconception.
"A lot of times IT is pigeonholed as people who don't speak much and just work in the dark, tinkering away with a computer. You've got to get out of your shell sometime," Clayborn said.