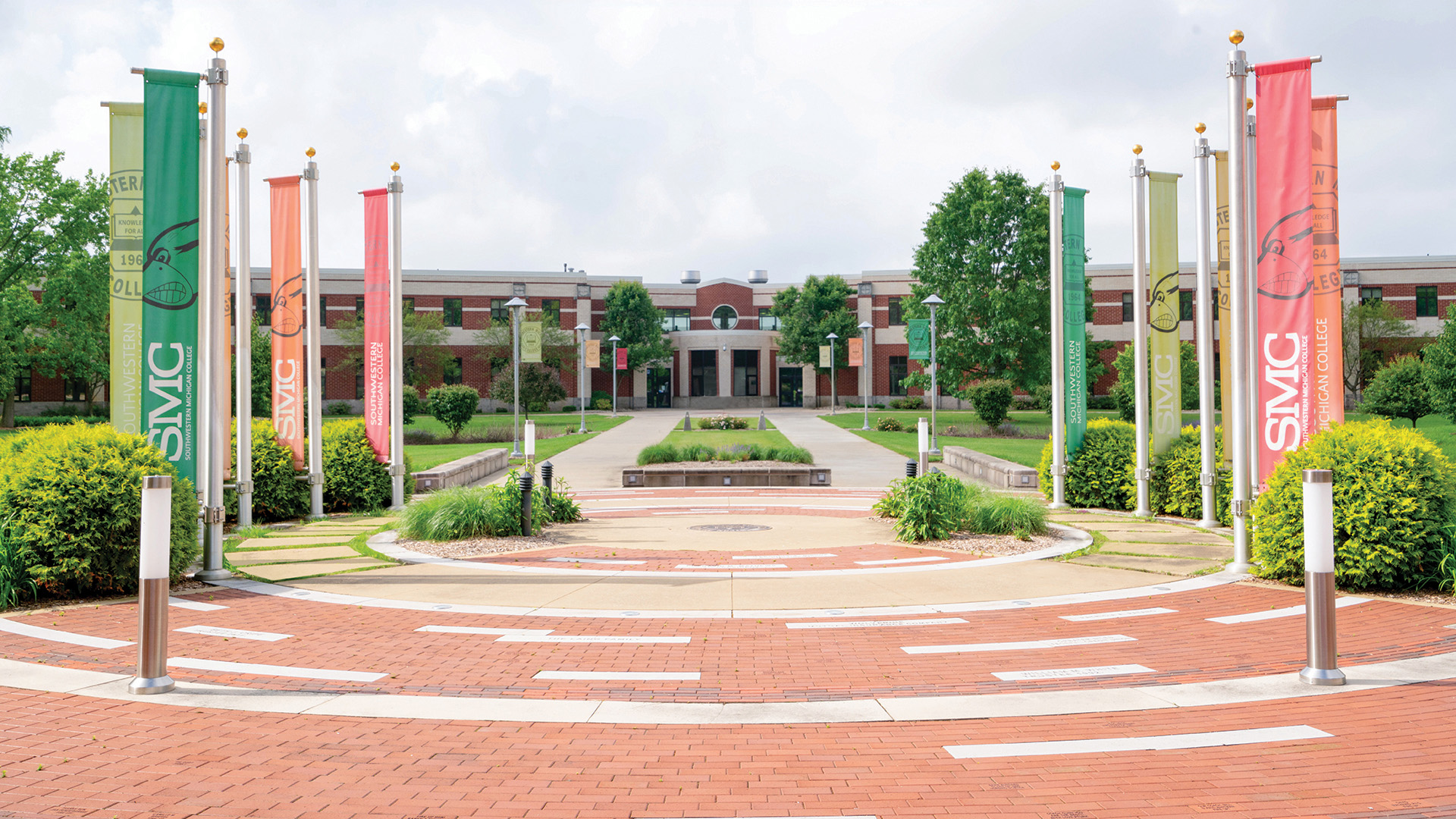 SMC's Niles Campus Celebrates 30th Anniversary
Published on June 17, 2022 - 11 a.m.
Southwestern Michigan College's Niles Campus June 16 celebrated the 30th anniversary of its July 1992 opening with a legislative tribute delivered by state Sen. Kim LaSata and greetings from Greater Niles Chamber of Commerce Executive Director Ryan Boeskool.
SMC Board of Trustees Chairman Thomas F. Jerdon introduced LaSata as "the state's premier Senate advocate for community colleges. She has advanced higher education to continue to provide high-quality, affordable, post-secondary education for all Michigan students."
LaSata was elected to the Senate in 2018 after serving in the House of Representatives. LaSata previously taught for Lake Michigan Catholic Schools, where she was named Teacher of the Year for 2015. LaSata serves as committee chair of the Senate appropriations subcommittee on universities and community colleges. Her 21st District contains three community colleges.
"I know SMC resumed athletics last year," LaSata said, "but the most interesting thing I found out during one of the committee hearings is that SMC has a bass fishing team. I was amazed by that! That's fantastic!"
According to the framed tribute signed by herself and 78th District state Rep. Brad Paquette, the 25,000-square-foot facility built on U.S. 12 in Cass County's Milton Township, just outside Niles, offers multiple degree and certificate programs with all of the services of the Dowagiac campus.
"The Niles Campus is truly making a difference for area students," LaSata said. "SMC offers applications to prospective students at no cost. Both campuses work with Michigan State University and Ferris State University to help students earn four-year degrees at a lower cost. The Niles Campus of Southwestern Michigan College is making going to college easier and more enjoyable for future students of southwest Michigan. May (SMC) continue to attain success in educating others far into the future."
A 1999 expansion doubled instructional space, followed two years later by the adjacent M-TEC facility named for former state Sen. Harry Gast. Since 2013, the Board of Trustees further invested more than $3.5 million on infrastructure improvements to stay up to date on technology, maintain industry standards and better serve college partners in local industry by training their employees in welding, robotics and health information technology.
Greater Niles Chamber of Commerce celebrated its centennial in 2019 and is based at City Hall on N. 2nd Street.
"We at the Chamber are going to work hard to be a good partner with the college and find ways that we can strengthen the mission," Boeskool said. "We've talked just this week about doing a monthly lunch-and-learn series helping businesses improve their internet presence, possibly here at Southwestern Michigan College to bring more awareness to all of the good things that happen here."
The Chamber also has "Ambassadors," business professionals and community leaders who volunteer to represent the Chamber and the community it serves by welcoming new members, making functions and events successful and enjoyable and helping promote and execute the Chamber's mission and goals.
One Ambassador is Megan Kupres, who began her career in 2018 as an admissions counselor. She purchased her first home in Niles in 2019 and is now SMC's manager of workforce development and adult recruitment.