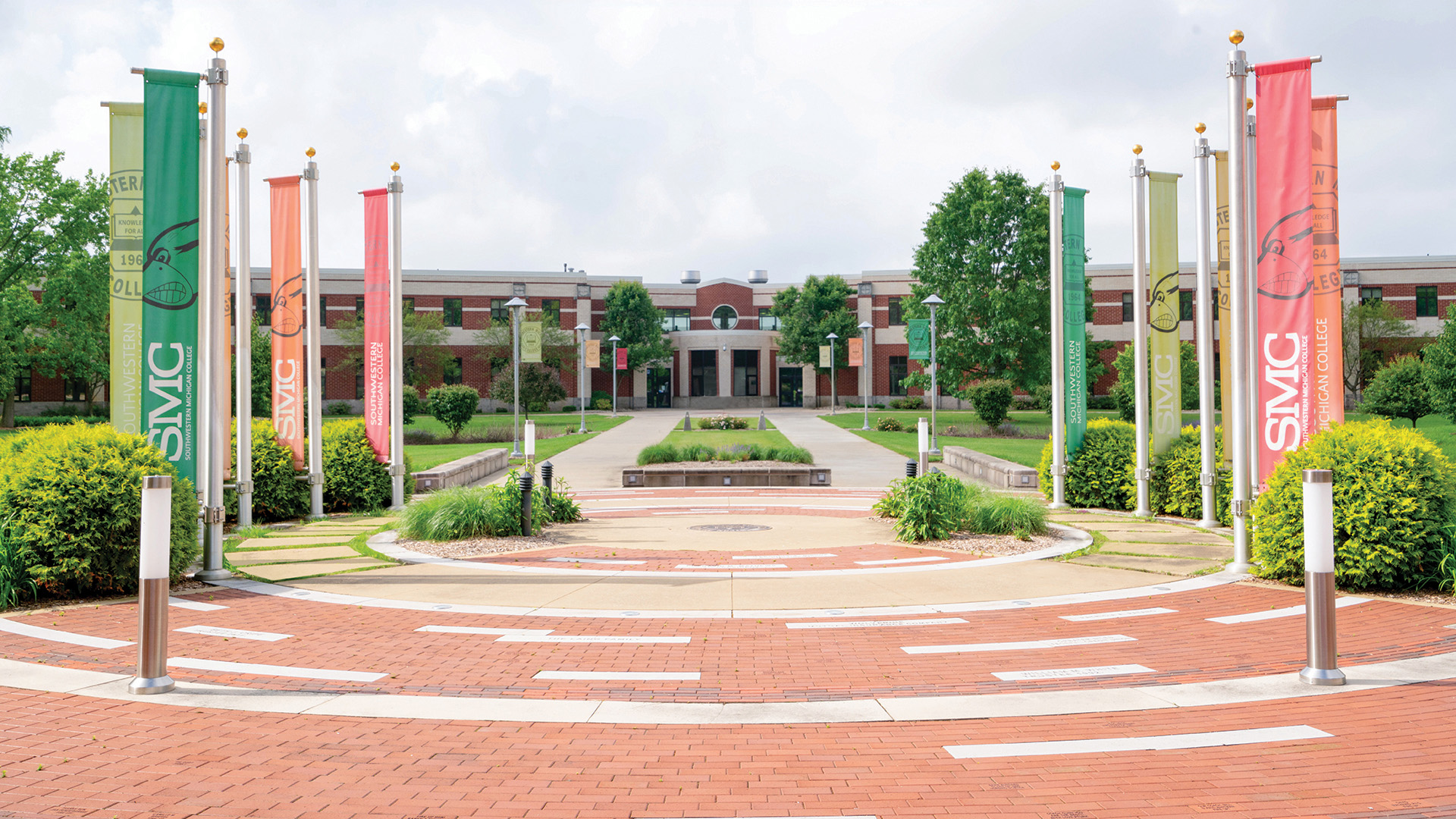 South America Colors Thursday's Flute Recital
Published on January 24, 2023 - 10 a.m.
Southwestern Michigan College flute instructor Dr. Anna DeCou performs a faculty recital, "Collage of Colors," Thursday, Jan. 26, at 6 p.m. in the theatre of the Dale A. Lyons Building on the Dowagiac campus.
There is no charge for the concert, for which she is being accompanied by collaborative pianist Riko Higuma of the Manhattan School of Music.
Some people join the Navy to see as much of the world as DeCou, whose musical career has taken her to the French Alps to play chamber music, to Tuscany, Italy, for flute intensives and to Spain for open-air concerts for the underprivileged. She developed "Collage of Colors" while living in Boston and researching South American flute music.
"Thursday's concert will include pieces I researched for my dissertation/lecture recital," DeCou said. "It is all music by South American composers or influenced by South American dance. When I mention performer-audience communication it has to do with how I can communicate with my audience and how I can get information back from them.
"The program of South American music requires the audience to be engaged in a different way than 'classical' music would. I am intrigued by the idea that audience members can feed off my energy as a performer and that I can feed off of their energy while I am on stage as well."
Her friend and teacher Sergio Pallottelli, whom she met at Flauti Al Castello, the festival in Tuscany, played a piece in Boston in 2017 called Sonata T.5. The piece was written by Brazilian composer Brenno Blauth. At the performance Sergio explained to the audience how rare it is for Latin American pieces to be performed. DeCou then learned the piece and performed it in France with Riko in 2018.
"After that I was curious about South American music and dove into researching its presence in the classical music world," she said. "What I found was that it doesn't have much of a presence at all. So I did more research, contacted composers and learned about the history and the way that classical flute music is viewed throughout South America. I find this music fascinating and compelling. I hope that by my research and performances I will be able to bring more awareness to the pieces that I play and inspire people to play music that is outside of the usually played canon. I presented my research in the form of a lecture recital in 2021 and received my doctorate in January 2022."
DeCou is originally from Holton, a small town north of Muskegon. Her mother directed band at a Christian school in Fruitport. "We kids used to tag along with her to work when we didn't have a babysitter," DeCou said. "My siblings and I were all homeschooled through middle school and beyond. All of my brothers and sisters played brass instruments when I was little, but I wanted to play the flute because I thought it was prettier. I started on violin when I was 5, but every summer for the next five years I broke my arm and had to start over on violin when my cast came off. I never got good, so it was easy to switch to flute when I was 9."
While she fell in love with the flute as soon as she picked it up, "It took me another two weeks to make a sound and the entire school year to find my fingers. In sixth grade my mom signed me up for private lessons with one of her friends, Karen Burek, who taught me everything she could for the next eight years. I was a sponge and she poured her knowledge into me," DeCou said. "I practiced constantly and loved every minute of it."
After a year at Muskegon Community College, DeCou studied flute performance at Grand Valley State University.
"I have always known I wanted to teach flute," she said, "and collegiate-level teaching is my favorite. I knew that to teach at the college level, I had to get my doctorate, so I auditioned for grad schools. After GVSU I moved to Kansas to study with Dr. Frances Shelly at Wichita State University. She was wonderful, and because of my time there I was able to meet Leone Buyse from Rice University. She heard me play in a master class she was teaching and afterward invited me to a flute intensive in Tuscany. I applied for a grant and received funds to pay for my air fare and attendance at the festival."
Pallottelli invited her to another festival the following year, and "I received another grant to help me attend the Zodiac Academy and Festival in the south of France," where she met Higuma.
Taking a gap year after her master's, DeCou moved home and taught homeschool music in the White Lake area. She commuted to Detroit on weekends to take lessons from David Buck, then Detroit Symphony Orchestra principal flutist.
DeCou auditioned for doctoral programs and decided on Rutgers because of flute Professor Bart Feller. "My years in New Jersey were amazing," she said. When she was ABD (all but dissertation) with Rutgers, DeCou moved to Boston in 2020-21 and started teaching online because of the pandemic. She still has eight online students in Massachusetts.
Her husband is a bassist — double bass and electric bass — although they did not meet through music. "We have known each other's families for most of our lives." Cullen plays throughout the Grand Rapids area while completing a GVSU double bass performance degree.