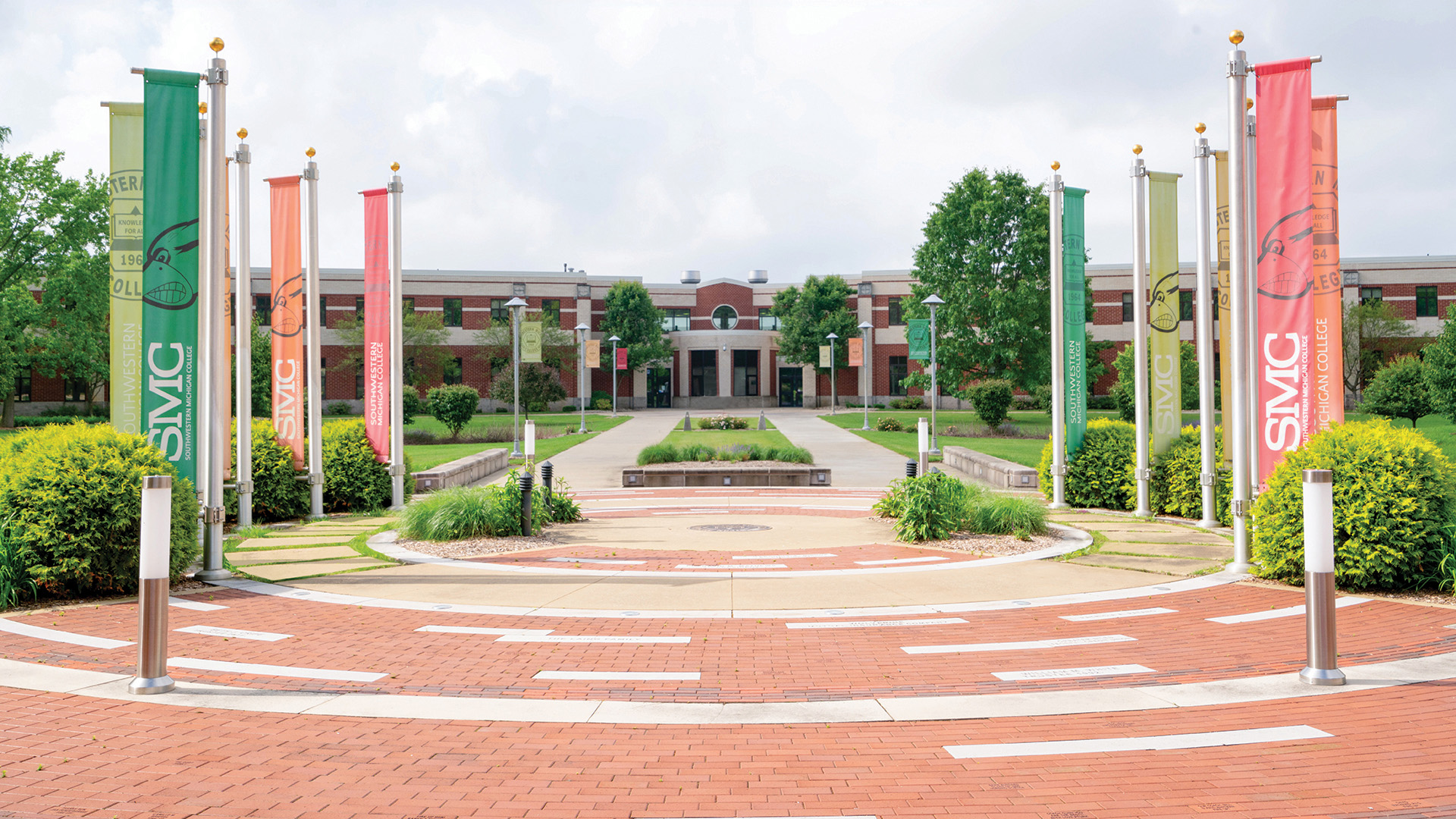 Still Time to Register for Spring
Published on January 8, 2021 - 2 p.m.
There's still time to apply and register for Southwestern Michigan College Spring 2021 classes which begin Jan. 25. Fill out the free application at www.swmich.edu/admissions/apply, then sign up for new-student orientation to get started.
Dowagiac campus offices are open during regular business hours, Monday-Friday, 8 a.m.-5 p.m., with hours for the Niles Campus Student Service Center of Monday-Thursday, 7:30 a.m.-6 p.m. Most business can also be conducted remotely with an appointment.
With community health and safety the foremost priority, SMC's administration closely monitors coronavirus developments and posts updates as warranted in addition to communicating with students and employees directly via email.
More course sections have been shifted online to meet student demand, though in-person options are available for most classes as well. Residence halls remain open for spring, and space is available. SMC ordered COVID-19 antigen rapid test kits to allow residents to be tested upon returning to campus to simplify the move-in process.
Fred L. Mathews Library and the Student Activity Center will continue to operate much as they did last fall, with Fitness Center access by appointment only. Due to floor reconditioning, doors on the west side of the SAC, facing Dailey Road, will serve as the entrance until Jan. 19 when use of the regular main entrance resumes. This change will not affect hours of operation, access to locker rooms or the ability to use the fitness center or basketball and racquetball courts, though the gaming area will be inaccessible until the 19th.
Zollar Café is scheduled to reopen on Jan. 20 with expanded food and beverage options.
A few months ago, SMC moved the start of spring semester two weeks later to avoid any possibility of increased cases after the holidays and to reduce the potential impact of winter weather on face-to-face class meetings.
When on campus, everyone must wear a mask around others, avoid gatherings of 10 or more and maintain at least a six-foot distance between people at all times.
"As we have seen throughout this pandemic," President Dr. Joe Odenwald said, "official guidance from national, state and local health departments can change at any time given the prevailing conditions in our area. SMC administrators will continue to do our best to balance safety and student success while we monitor developments in a continuing unpredictable situation."
Odenwald strongly encourages everyone to receive a COVID-19 vaccine when it becomes available.
"Vaccination will be a very important step in allowing our community to eventually return to more normal operations — group activities, meal gatherings, in-person clubs and performances, all of the personal-growth opportunities we want to enjoy as a college," Odenwald said. "As plans around vaccine prioritization and distribution in southwest Michigan become more clear, we will provide education and information on vaccination sites, including on-campus clinics if that becomes feasible.
"We can see the light at the end of the tunnel, and if we continue to follow behaviors we know help reduce the spread of the virus and all get vaccinated as soon as possible, we will be able to put this pandemic behind us."